Living
15 Terrible Moments in Presidential Style

1.8k votes
331 voters
16.8k views
15 items
Many US presidents have had a surprising affinity for fashion and style. Harry Truman was a former haberdasher who wore custom made suits, while John F. Kennedy is said to have set the style for an entire generation of men. Before him, Franklin D. Roosevelt was a suave dresser who could look sharp in leg braces, Warren G. Harding had matinee-idol good looks, and William Howard Taft managed to conceal 340 pounds in surprisingly stylish suits. When it comes to presidential fashion, these sharp suit-wearers won more than just elections.
But with great power comes great responsibility, and not all presidents have carried the style mantel as easily as others- as evidenced by some of the worst dressed presidents in American history. Sometimes you either get a president who doesn't care what they wear, or makes a bad fashion choice immortalized in an unflattering photo.
With the help of a devoted staff, you'd think the President of the United States could easily find a nice-fitting tuxedo. Not so! A long parade of stiff, boxy suits burdened the White House, with only the size of lapels and collars changing. Bad hygiene afflicted some other presidents - possibly even killing a few. And virtually nobody was safe from looks that were trendy at the time, and laughably dated a few years later. President Obama is no stranger to criticism over his fashion choices - a trait he shares with many, many presidents before him.
Here are 15 of the worst, lamest moments in presidential style.
Ronald Reagan's Sweatpants and Tie Combo
The top says "important meeting with powerful people." The bottom says "I've given up."

Fashion fail?
Bill Clinton's Running Shorts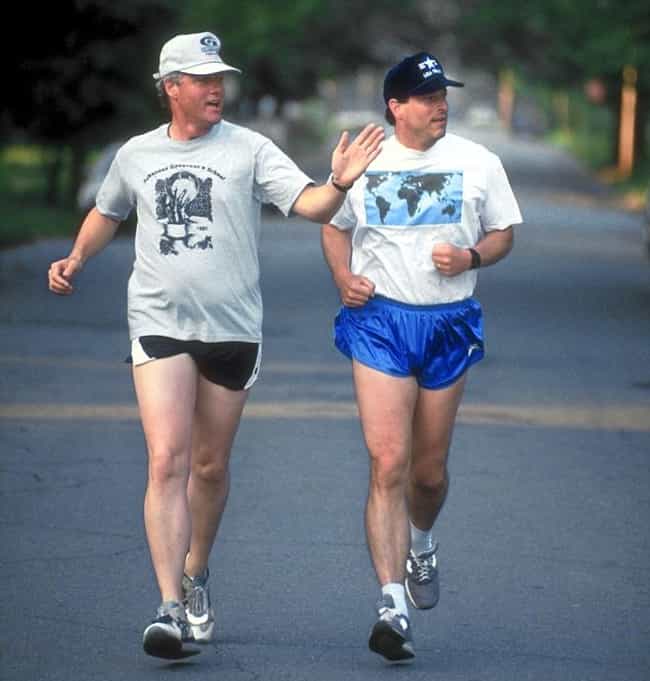 So much thigh. So much gleaming thigh.
Fashion fail?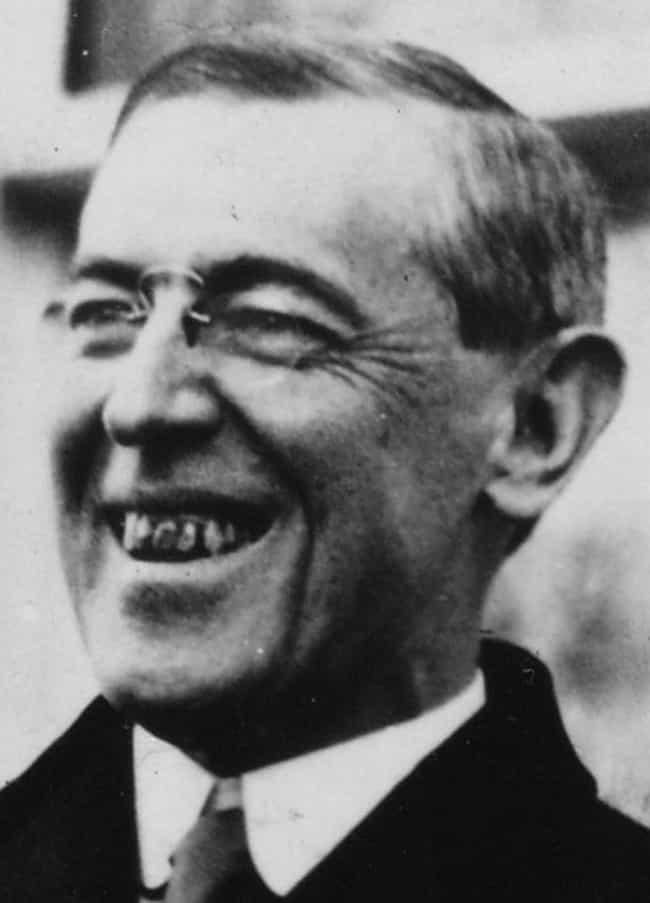 Wilson's style was par for the course with early 20th century presidents - stiff wool suits. But the man had
horrific
teeth - so bad that it's possible they contributed to the atherosclerosis that caused a devastating stroke in 1919.

Fashion fail?
Richard Nixon's Capitol Police Uniforms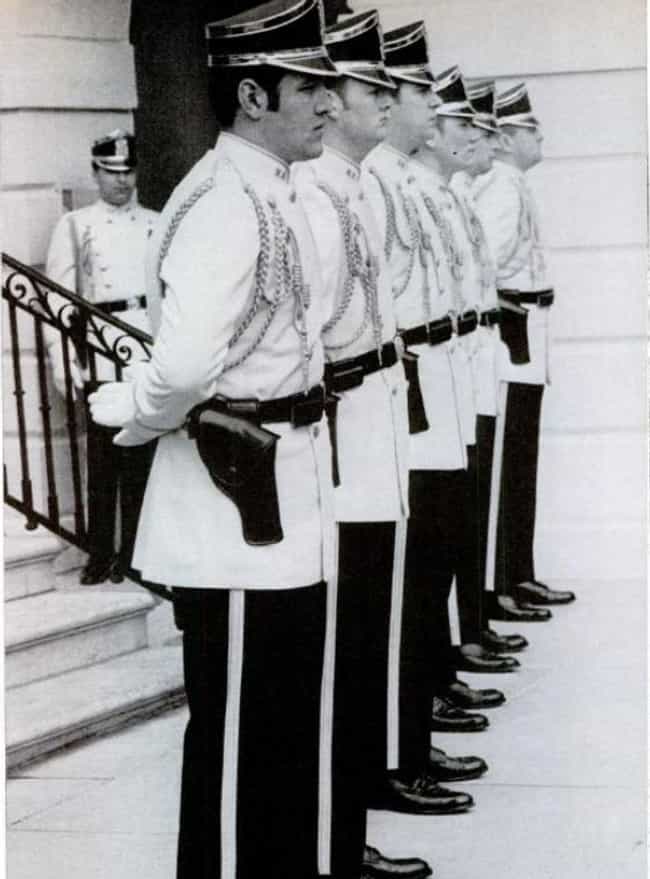 After being admonished by UK Prime Minister Harold Wilson, Nixon ordered the Capitol Police outfitted in
new uniforms
based on those worn by a European honor guard. What he got was a cross between high school marching band, Italian traffic cops, and cruise ship stewards. They were quickly ditched, and bought by a marching band. Obviously.

Fashion fail?