Entertainment
The Worst Movies To Mix Up

Updated October 30, 2019
22.4k votes
4.5k voters
219.5k views
20 items
List Rules Vote up the most unforgivable film mix-ups.
With increasingly more films released each year, it's understandable that titles begin to run together for less attentive fans. Sometimes, films are lumped together because they are tonally or visually similar (such as No Country For Old Men and There Will Be Blood), but there are a few films you should never mistake for each other. After The Room was released in 2003, the film studio that distributed Room unintentionally invited everyone to play a game of "which film is which?".
Viewers are regularly presented with similarly titled features, which has led to more than a few movies you don't want to mix up (but probably will anyway). Whether the corresponding film titles share a common phrase (28 Days and 28 Days Later), premise (Friends With Benefits and No Strings Attached), or focus (The Illusionist and The Prestige) confusing two totally disparate titles inevitably leads to embarrassment. The worst movies to mix up have basically nothing in common sans the titles, and have undoubtedly produced countless horrified, confused viewers.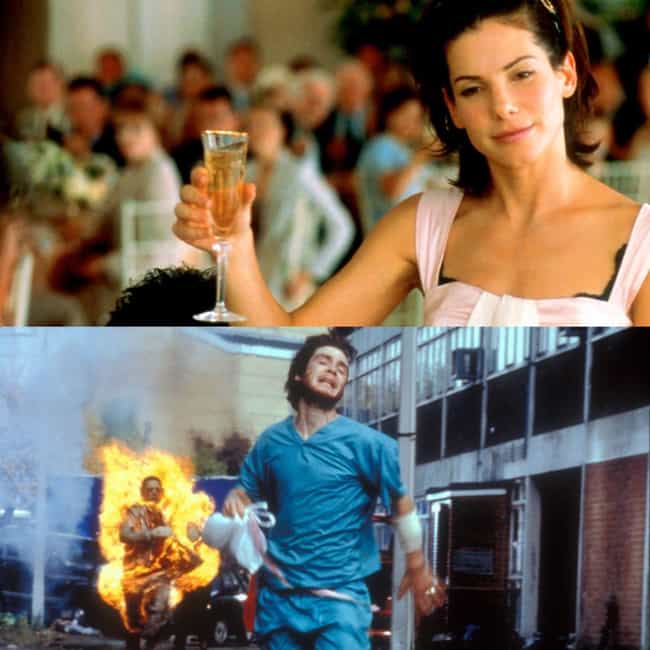 It's hard to think of two films more disparate than 28 Days and 28 Days Later. The feel-good rehab story 28 Days (2000) stars Sandra Bollock as an American newspaper columnist who is court-ordered to spend four weeks in a drug and alcohol rehabilitation program. The popular zombie horror film 28 Days Later (2002) focuses on four survivors of a highly contagious virus that has ravaged the United Kingdom.
While both films are full of hard choices and drama, the stakes are unarguably higher in the more recent film.
Is this mix-up regrettable?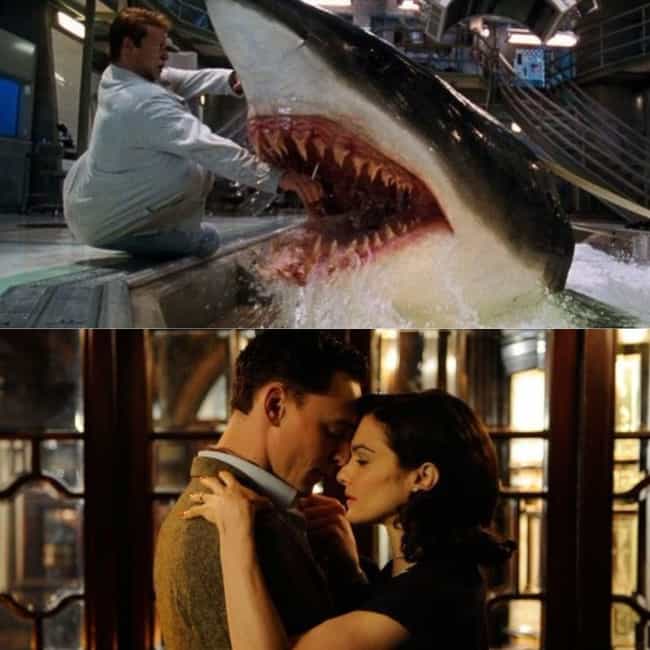 With nearly identical titles, Deep Blue Sea (1999) and The Deep Blue Sea (2011) are super easy to confuse. The American sci-fi/horror film Deep Blue Sea follows a group of scientists who fall prey to the sharks they're researching. Terence Davies's more popular British romantic-drama The Deep Blue Sea is an adaptation of Terence Rattigan's 1952 play of the same name, and is about an affair between the wife of a judge and a former Royal Air Force pilot.
However, the similarities between the two flicks stops with their names.
Is this mix-up regrettable?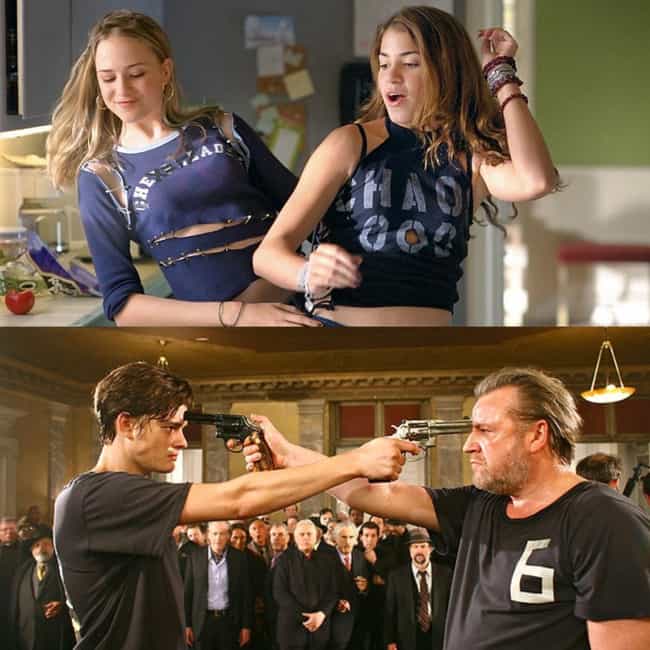 Despite having identical names, these two films couldn't be more different. Writer/director Catherine Hardwicke's first film, Thirteen (2003), is a coming-of-age teen drama about two 13 year olds who experiment with drugs, sex, and petty crime. The lesser-known 13 (2011) stars Sam Riley, Ray Winstone, 50 Cent, and Mickey Rourke, and features a story that is anything but pubescent.
In terms of reception, 13 falls far behind Thirteen, as the teen film fares 73% better on Rotten Tomatoes than the crime drama.
Is this mix-up regrettable?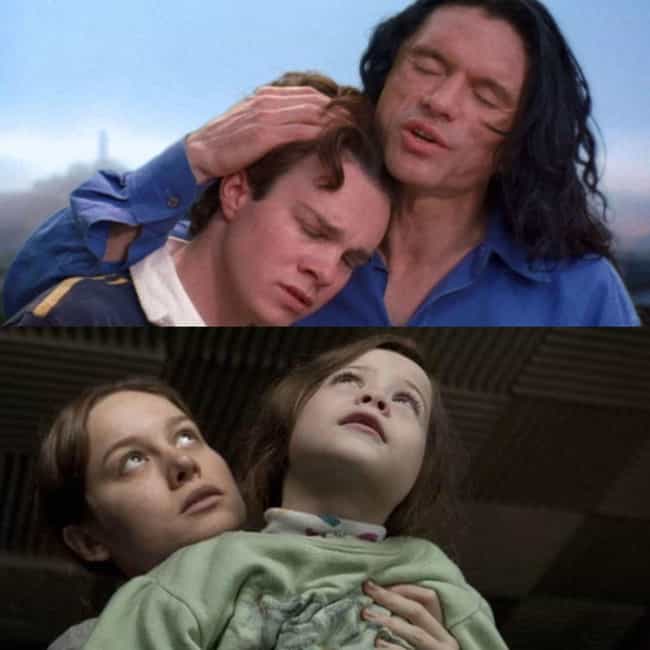 With the 2017 release of James Franco's parody film, The Disaster Artist, the cultural relevance of Tommy Wiseau's The Room (2003) reemerged. The cult hit was written, directed, and produced by Wiseau, who also stars in the film, and follows the love triangle created when Wiseau's character's wife tries to seduce his best friend. The work is frequently labeled "the worst movie ever made," and is pretty much only ever viewed ironically.
Although the titles are almost identical, Room (2015) managed to collect an Oscar, a Golden Globe, and many other awards. Based on Emma Donoghue's internationally best-selling novel, the film stars Brie Larson, and details the story of a mother who raises a child while being held captive in a small outbuilding.
Is this mix-up regrettable?