Entertainment
The Worst Movies To Mix Up

20.2k votes
4k voters
189k views
20 items
List Rules Vote up the most unforgivable film mix-ups.
With increasingly more films released each year, it's understandable that titles begin to run together for less attentive fans. Sometimes, films are lumped together because they are tonally or visually similar (such as No Country For Old Men and There Will Be Blood), but there are a few films you should never mistake for each other. After The Room was released in 2003, the film studio that distributed Room unintentionally invited everyone to play a game of "which film is which?".
Viewers are regularly presented with similarly titled features, which has led to more than a few movies you don't want to mix up (but probably will anyway). Whether the corresponding film titles share a common phrase (28 Days and 28 Days Later), premise (Friends With Benefits and No Strings Attached), or focus (The Illusionist and The Prestige) confusing two totally disparate titles inevitably leads to embarrassment. The worst movies to mix up have basically nothing in common sans the titles, and have undoubtedly produced countless horrified, confused viewers.
back to page 1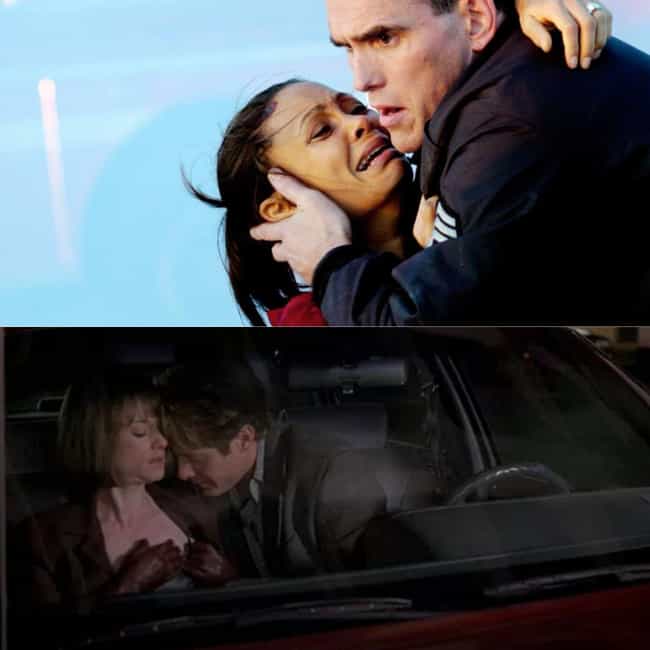 Although these two films have identical titles, they tell shockingly different stories. 2004's Crash won an Oscar for Best Picture, and tells several interweaving tales that are connected by fateful accidents. Pretty much all of the car crashes in the film are realistically tragic, and some of the later moments are absolutely heartbreaking to watch.
Then there's the 1996 cult film Crash, which follows a group of people who are sexually aroused by brutal car accidents. There's definitely a good bit of road rage in both films, but the tone in which the incidents are presented is considerably less mournful in the '90s movie.

Is this mix-up regrettable?
see more on Crash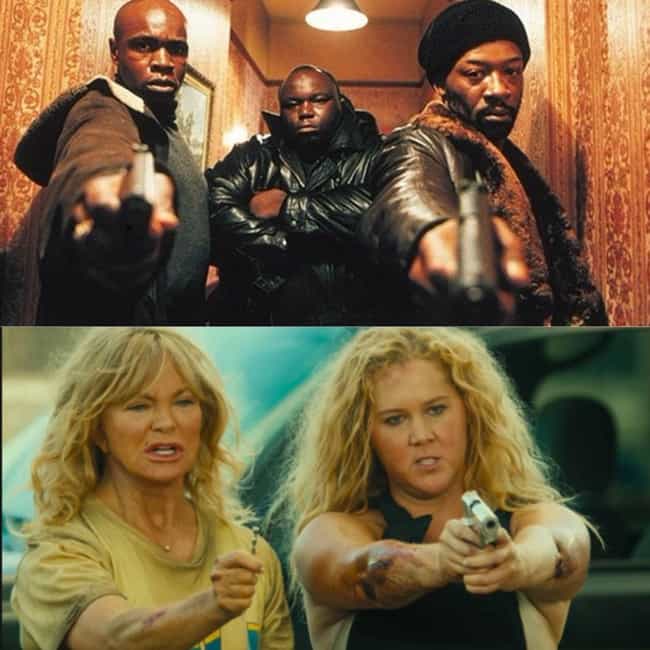 Since it was released in 2000, Snatch has achieved cult classic status, and is commonly brought up in the same breath as movies like Lock, Stock, and Two Smoking Barrels and Layer Cake. The film is is set in the criminal underworld of Britain, and is equal parts goofy comedy and gritty drama.
While the creators of 2017's Snatched would probably appreciate having their film described in such a way, it will almost certainly not be as well remembered. The more recent movie stars Amy Schumer and Goldie Hawn, who are kidnapped while on vacation in Ecuador, and the resulting story is remarkably bigoted, even by Schumer's standards.
Is this mix-up regrettable?
see more on Snatch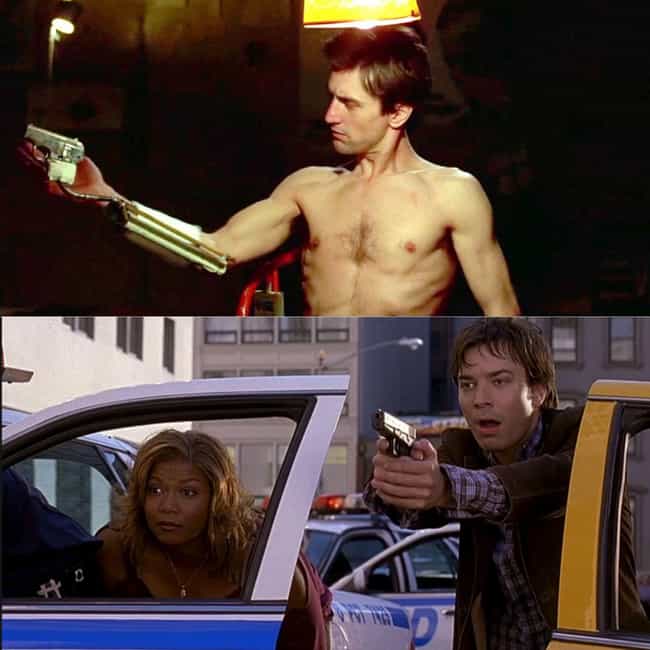 The differences between these taxi-named films are substantial. Martin Scorsese's neo-noir psychological thriller Taxi Driver (1976) stars powerhouse Robert De Niro, introduces a young Jodie Foster, and was nominated for four Oscars. The 2004 film Taxi is an action/comedy that stars Queen Latifah, Jimmy Fallon, and Gisele Bündchen.
While there are still plenty of guns, only one of these taxi rides ends in a total bloodbath.

Is this mix-up regrettable?
see more on Taxi Driver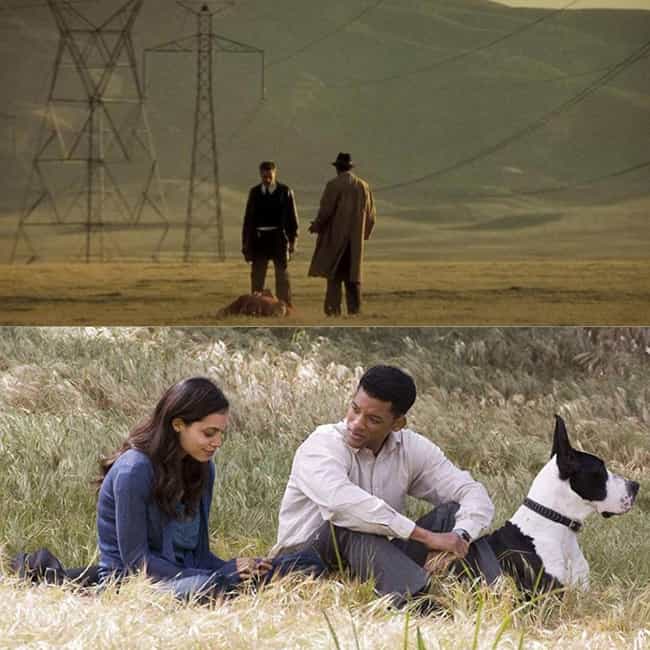 Seven Pounds (2008) stars Will Smith as Tim Thomas, who poses as an IRS agent to help change seven people's lives for the better. After causing a horrific traffic accident that led to the death of his wife, Thomas is determined to make amends by helping people who are struggling, and even goes so far as to kill himself so that his organs can be donated to a person in need. The story is both heartbreaking and moving, and demonstrates the basic compassion that exists within the spirit of humanity.
While the 1995 film Seven also involves an individual who impacts the lives of seven strangers, that's about as far as the parallels go. In David Fincher's psychological thriller, a mysterious serial killer models his sadistic murders after the seven deadly sins. The victim assigned gluttony is forced to eat until his stomach explodes, and sloth is strapped to a bed, causing his body to atrophy. After finishing this film, viewers will most likely stop believing in the concept of basic compassion.

Is this mix-up regrettable?
see more on Seven