2019
The Worst Natural Disasters Of 2019

January 4, 2019
14.8k views
9 items
From earthquakes that demolish cities and cyclones that cause flooding and property damage to the new normal of "wildfire season" and other extreme weather events, natural disasters around the world are making their mark on 2019. The worst natural disasters of 2019 leave destroyed property and loss of life that will echo through the years to come.
Raging wildfires, deluges of rain that cause catastrophic flooding, and the violent tremors of the earth itself cause high death tolls and property damage leaves civilians devastated. Historically, some natural disasters have almost ended the world, but even if the world goes on, these events inevitably cause political, social, and economic turmoil, amplifying the tragedy and creating a climate vulnerable to more loss.
It's important to keep an eye on the worst natural disasters of 2019 and not only consider the important environmental issues affecting the world, but find ways we can help. Ensuring we have a positive impact on the environment and supporting those who have survived some of the worst the weather can throw at us can help create a better future.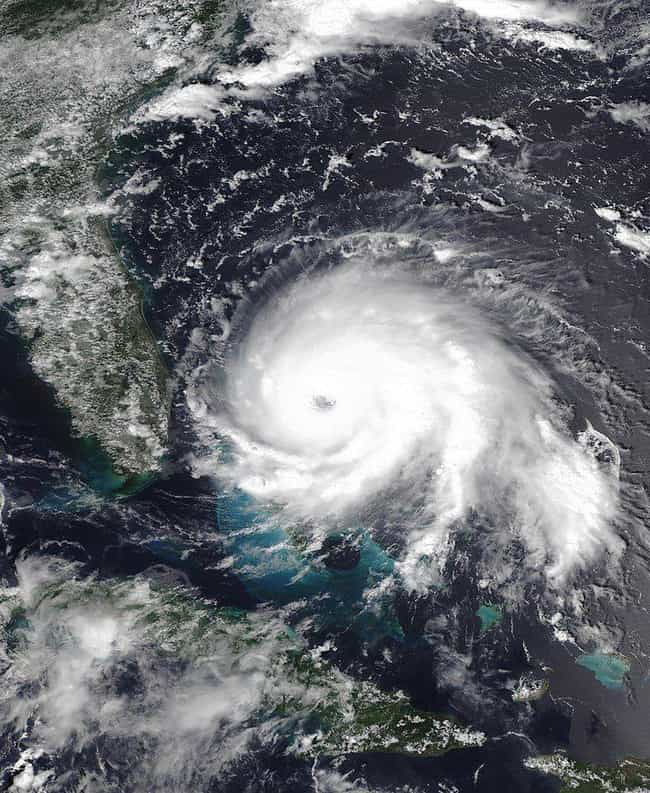 Areas Affected: Northern Bahamas, Florida, US East Coast, Canada
Cause: Hurricane Dorian is a result of a low-pressure system that became a level 5 storm.
Damages: Though much of the US east coast and Canada suffered power outages and flooding, the Northern Bahamas is looking at nearly $3 million in damages because "Buildings were destroyed, roofs were torn off, trees were felled, streets and homes were flooded, and cars, boats, and debris were strewn everywhere," according to AIR Worldwide's report.
Deaths: 56 with nearly 600 missing as of September 28.
Areas Affected: Oklahoma and surrounding areas including Arkansas, Ohio, and Indiana
Cause: A week of heavy rains have saturated the ground, especially in areas along the Arkansas River. Part of the larger severe weather system that is partially the result of an amplified jet stream that promises a particularly hard tornado season in an area already devestated.
Damages: The final account of damages is compounded by tornadoes descending on the area. Property and homes along the Arkansas river prepared for record-breaking levels that are expected to possibly overwhelm the levees, causing even more damage. Highways have been submerged and an untold number of homes have been lost.
Deaths: At least 6.
Areas Affected: Mozambique, Malawi, Madagascar, Zimbabwe, South Africa
Cause: A tropical depression formed off the eastern coast of Mozambique on March 4, 2019. The system rapidly intensified, reaching a peak of 120 miles per hour on March 14, 2019.
Damages: Thousands have been injured across the affected regions by falling debris and there is extensive damage from flooding as well. A Red Cross aerial assesment claimed 90% of Beira in Mozambique was destroyed. A state of disaster was declared in Zimbabwe and there are concerns that the continuing rain will increase flooding damage from the already-swollen rivers.
Deaths: 299 last reported, though the final total may be closer to 1,000.
Heavy Rains, Flooding In The Midwest
Areas Affected: Nebraska, along the Missouri River. The area closed off by the US Coast Guard extended 70 miles, from 50 miles south of Omaha, Nebraska, to St. Joseph Missouri
Cause: Referred to as a "Bomb Cyclone," the weather system affecting the Midwest from March 12-14, 2019 is a mixture of severe thunderstorms and tornadoes and is related to Winter Storm Ulmer.
Damages: Heavy rains mixed with melting snowpack were enough to flood roads, damage buildings, and cause towns along the rising Missouri river to make preperations to shut down power plants, including the Cooper Nuclear Plant if the river rose 45.5 feet. In addition, the floodwaters have saturated fields, compromised a levee - forcing 1,200 people to evacuate - and triggered a flash flood emergency when part of the Union Dike in Valley, Nebraska failed on March 15, 2019.
Deaths: 1 reported, a farmer who was carried away on his tractor by the floodwaters while trying to rescue a stranded motorist.