beauty

The Worst Old Age Makeup Fails in Film History
7.3k votes
1.2k voters
188.5k views
17 items
Follow
Embed
List Rules Vote up the aging makeup jobs that really aren't convincing
The worst old age makeup on film certainly wasn't intended to be terrible. In many instances, legendary makeup artists thought they were doing a good job, but instead put jaw-droppingly fake, rubbery foam faces onscreen. Why? Maybe they were having an off day. Or dgaf because they got paid a ton and it's not like you make Citizen Kane every time (although Orson Welles did that one time, and it's on here).
Bad old age effects are a matter of doing the impossible even if you're a master makeup designer. Stan Winston and his team couldn't convince us that 19-year-old Winona Ryder was an old lady at the end of the otherwise wonderful Edward Scissorhands. And if he couldn't do it, no one could. She's had too much youth in the eyes to fake it.
Many times, directors opt to use an old actor in place of attempting to add years by piling on makeup. See Titanic, Interstellar, etc. Would it have killed Francis Ford Coppolla to get an older man to play the aged Michael Corleone in Godfather III, at the very end of the film? Al Pacino's powdery hair and pleather skin was surely an avoidable old age makeup fails.
Of course, some movie goers are fine with what others consider bad old age makeup. Chances are, you may disagree with what is deemed the worst movie makeup ever. But does anyone think Leonardo DiCaprio in J. Edgar isn't yowsa?
Many of these bad old age makeup jobs won awards. So go figure.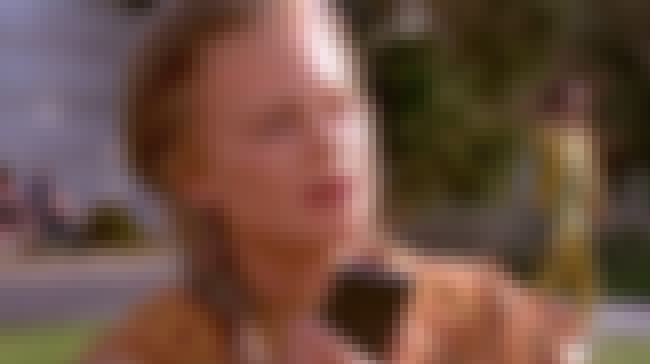 Character: Sarah Connor
In Terminator 2, Sarah Connor prevents the apocalypse and settles down on a park bench to survey the happy, ignorant people she saved and record her thoughts. When the roving shot finally lands on her, record scratch. Did she absorb Skynet into her face?
Also Ranked
#91 on The Greatest American Actresses of All Time
#26 on The All-Time Greatest Action Stars
#29 on If You Fought To The Death, Who Would You Want By Your Side?

Is this bad?
see more on Linda Hamilton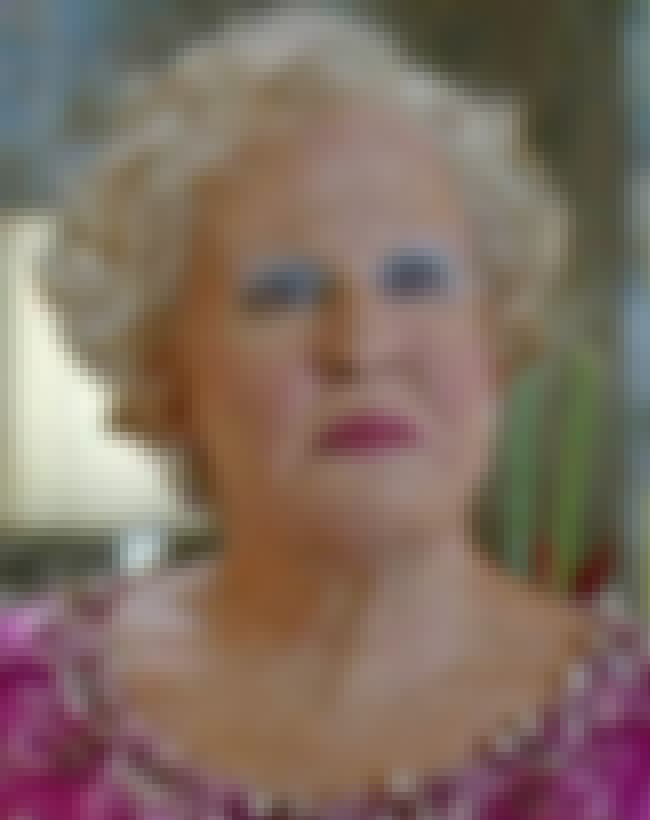 Character: Dixie Leonard
AVERT YOUR EYES. DEAR GOD WHY?!
Even the great Bette Midler can't escape this overdone old age makeup. But she did earn a Golden Globe for her performance in For the Boys, so she wasn't weighed down by it (at least not figuratively).
Also Ranked
#78 on The Best Actresses in Film History
#33 on Celebrity Women Over 60 You Wouldn't Mind Your Dad Dating
#69 on The Best American Actresses Working Today
#60 on The Greatest Singers of the Past 30 Years

Is this bad?
see more on Bette Midler
Character: J. Edgar Hoover
The WTF old age makeup on Leonardo DiCaprio in the profoundly pedestrian J. Edgar was so bad it might have hurt director Clint Eastwood's chances at an Oscar nom. As might have the terrible performances, banal direction, moronic script, and every other awful decision that went into this pile of crap.
Also Ranked
#25 on The Greatest Actors & Actresses in Entertainment History
#62 on Oscar Winning Performances from the Past 50 Years, Ranked
#3 on The Best Actors Working Today
#10 on The Best Actors in Film History
Is this bad?
see more on Leonardo DiCaprio
Character: Marty McFly
The makeup here works in as much as it makes the eternally youthful Michael J. Fox look decrepit and creepy, but it's more yuck yuck than it needs to be. Poor Lea Thompson, Thomas F. Wilson, and Flea get the same business.
Also Ranked
#11 on Famous Men You'd Want to Have a Beer With
#52 on The Best Living American Actors
#34 on The Best Animated Voiceover Performances
#15 on The Best Celebrity Partners to Have on a Game Show
Is this bad?
see more on Michael J. Fox