Sports
The Worst Olympic Injuries of All Time

Every two years the world comes together to witness one of the greatest sports spectacles known to man: The Olympic Games. And while it's not fun to think about, one of the inevitabilities of a high level competition like this is that someone is going to get hurt. Sports injuries are especially painful to watch because they rarely look like something that the athlete can walk away from. The sad fact of the matter is that most of the people who got hurt in the Olympics were either never able to compete again at the same level, or their bodies were completely wrecked, rendering them little more than a warning post to future Olympians. Hopefully you're not squeamish, because the following Olympic injuries were all very painful.
Trying to determine who suffered the worst Olympic injuries is kind of like arguing over which bullet wound is the worst. They all hurt, and more than likely they all changed the athlete's life. Some of the athletes that are covered on here managed to survive their bad Olympic injuries and return to compete four years later, but a few of these athletes completely lost their abilities, and a couple of them even died. Continue reading to find out about these terrible injuries in sports, and see just how much these athletes dedicate their bodies to the Olympic Games.
Markus Schairer Breaks Neck While Snowboarding
During the 2018 Winter Olympics, Austrian snowboarder Markus Schairer suffered a horrific fall that resulted in a broken neck. Schairer, during the quarterfinal race, fell in midair during a jump. He landed on his upper back and neck, resulting in a fracture to his fifth cervical vertebrae. Nevertheless, Schairer ended up finishing the race. He was quickly transported back to Austria for treatment and early tests showed no sign of serious neurological damage.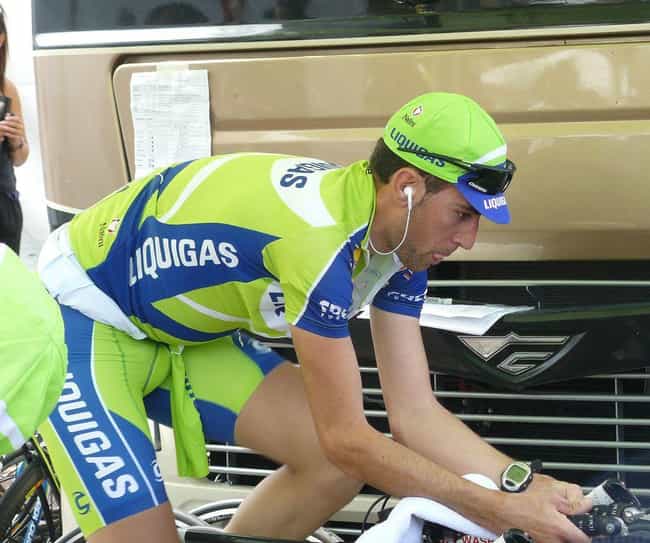 Ouch! During the 2016 road race down the Vista Chinesa a whole slew of bikers ate the ground instead of earning a medal. But Vincenzo Nibali may have suffered the worst of the injuries when he collided with another cyclist, Sergio Henao, and fractured both of his collar bones. Henao escaped the melee with a bruised thorax, and an even more bruised ego.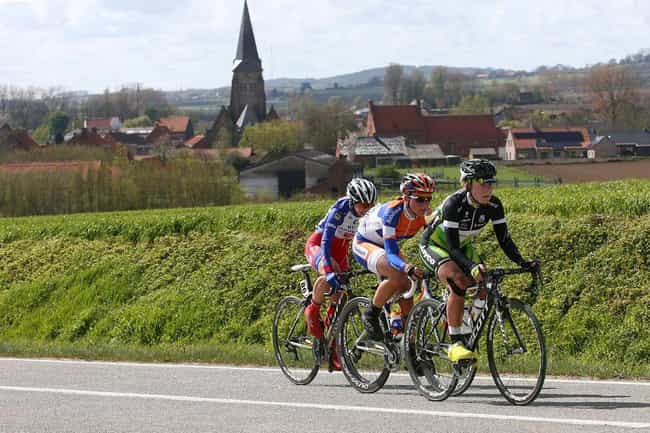 Down in Rio, 33 year old Dutch cyclist Annemiek van Vleuten was in the lead of the women's road race when she came off her bike going around a sharp turn during the race's final descent. After the accident she was rushed to an intensive care unit to be treated for a concussion and three fractures to her spine. She later posted a tweet from the hospital to let her fans know that she had survived.
Samir Ait Said Snaps Leg While Attempting a Vault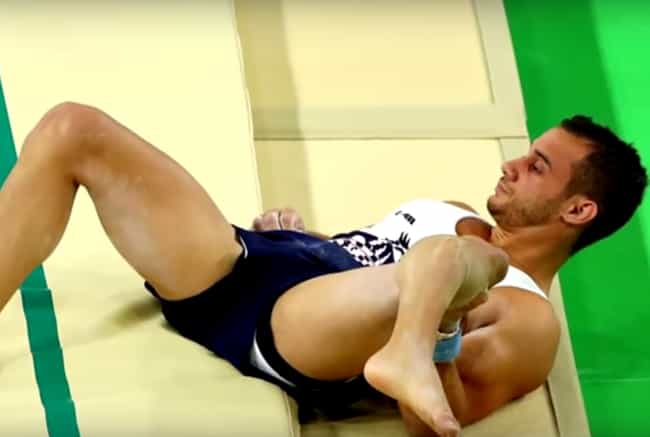 During the qualifying round of the 2016 men's vaulting competition, French gymnast Samir Ait Said snapped his left leg as he landed a vault. To make things worse (as if!) when Ait Said was being loaded onto a stretcher the medics dropped him. Worst. Olympics. Ever.