Worst Person Of The Week

Who Is the Worst Person of the Week? (Feb. 22-28)

428 votes
150 voters
6k views
8 items
List Rules Vote up the people who lowered the bar the most this week
A lot of people are mediocre, and some are terrible, but only a few are the worst. And those are the people who made the Worst Person of the Week list. As always, these are the dumbest, most racist, most offensive jerks who disgraced themselves and everyone around them over the last seven days.
Since we're knee-deep in the 2016 primary season, many of this week's worst people are related to that never-ending slog. Among them are the presumptive Republican nominee Donald Trump, who wants to do nothing less than gut the First Amendment for profit. But fear not, there's also a jailed California politician who's a massive hypocrite, KKK bigwig David Duke, an Idaho rep who still insists that sexual assault can't cause pregnancy, and two ladies who added to the political discourse by calling Marco Rubio gay.
Vote up the worst, and since they're all the worst, go ahead and vote for them all.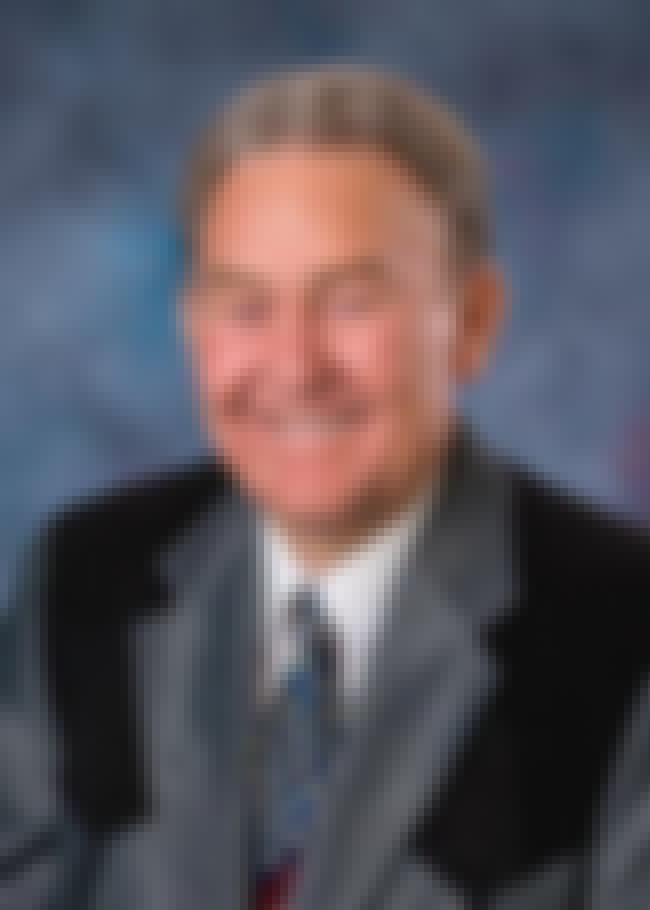 What Happened: Idaho state representative Pete Nielsen reignited the horrifying "legitimate rape" talking point when he claimed in a hearing that pregnancy can't result from rape due to "the trauma of the incident."
The Details: Some Republican legislators have a penchant for saying things that not only minimize the horrific impact of sexual assault, but are scientifically unsound and wrong. In this case, long-time Idaho rep Nielsen was taking part in a hearing on a bill that would require women seeking abortions to receive a list of free ultrasound providers, many of which are actually anti-choice Crisis Pregnancy Centers.
When the subject of pregnancy due to rape or incest came up, Nielsen said to a CPC director, "Now, I'm of the understanding that in many cases of rape it does not involve any pregnancy because of the trauma of the incident. That may be true with incest a little bit." Nielsen was challenged on his comments, and claimed that he's an expert on consensual sex because he has five daughters.
Scientific studies have proven that rape results in pregnancy at least as often as consensual sex, and possibly even more so.

Agree or disagree?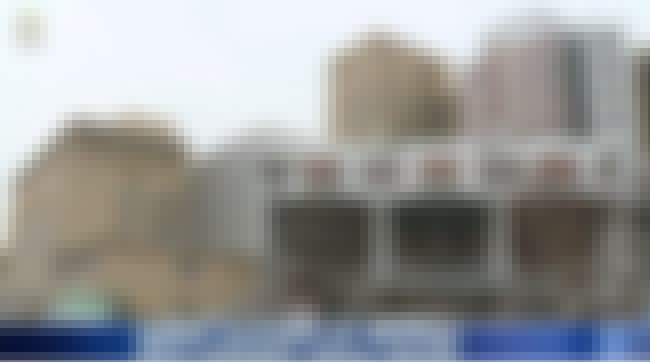 What Happened: Pieri is a Pennsylvania nurse who was arrested after assisting in an emergency appendectomy while drunk.
The Details: According to police reports, Pieri had forgotten he was on call that night, and had been playing slots at a local casino, drinking "four or five" beers in the process. He then went home, but was paged to come in for an emergency procedure. While the hospital (and indeed, all hospitals everywhere) has strict rules about not performing surgery while intoxicated, Pieri went to work, where security cameras captured him struggling to walk across the parking lot.
He had trouble logging into the hospital's computer system, and was stumbling and slurring his words. Pieri was responsible for prepping both the patient and the surgery room, documenting the procedure, and monitoring vital signs. While the surgery was successful, the patient was later readmitted with stomach pain. Pieri was hit with a slew of charges, including reckless endangerment and DUI.

Agree or disagree?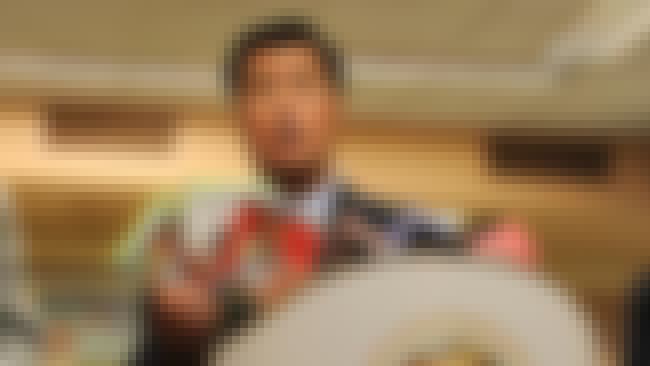 What Happened: The former California state senator was sentenced to five years in prison for accepting bribes in relation to smuggling weapons into the US. This is after Yee spent his political career railing against both corruption and violent video games.
The Details: Yee was a Democrat who represented parts of San Mateo and San Francisco Counties. He made his name as an opponent of the video game industry in general, and the violence in games specifically. In 2005, Yee sponsored a bill to curb violence in games that resulted in a lawsuit that went all the way to the Supreme Court.
At the same time, Yee was involved in a scheme to illegally raise
campaign funds for his campaign for Secretary of State. He sought donations from undercover FBI agents, in exchange for favors - including smuggling guns from the Philippines to benefit a Chinese-American racketeer, propagating real life violence.
Agree or disagree?
see more on Leland Yee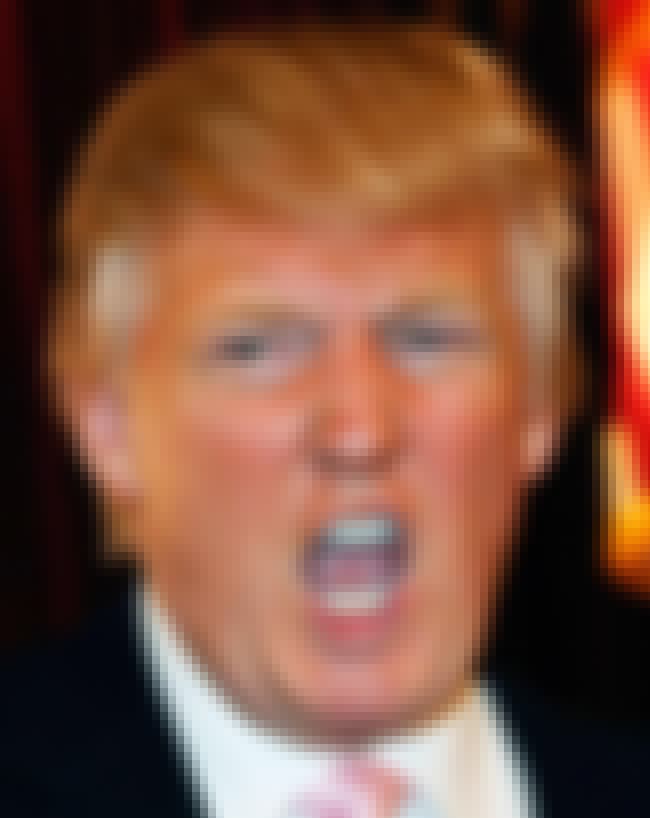 What Happened: During his speech introducing Chris Christie as a Trump endorser, the Donald declared that as president, he would "open up the libel laws" to allow lawsuits against press outlets who say unkind things about him, effectively gutting the First Amendment in the process.

The Details: At this point in the endless death march that is the 2016 presidential primary campaign, it takes something extraordinary for a candidate to make this list. But Trump's proclamation that he would sue journalists who write negative articles about him should chill anyone who believes that freedom of speech is the bedrock of a functional democracy.

In his usual winding, repetitious style, Trump declared that the media is dishonest and terrible. But he'd fight back because he's "not like other people."

"One of the things I'm gonna do," he claimed, "and this is only gonna make it tougher for me, and I've never said this before, but one of the things I'm gonna do if I win… is I'm gonna open up our libel laws so when they write purposely negative and horrible and false articles, we can sue them and win lots of money. We're gonna open up those libel laws."


He then continued, "With me, they're not protected, because I'm not like other people… We're gonna open up those libel laws, folks, and we're gonna have people sue you like you never get sued before. So when The New York Times writes a hit piece which is a total disgrace or when The Washington Post, which is there for other reasons, writes a hit piece, we can sue them and win money instead of having no chance of winning because they're totally protected."

Keep in mind that the "protection" Trump talks about is the First Amendment to the Bill of Rights - which he's essentially talking about doing away with so he can make money.

Also Ranked

#7 on Famous Politicians You'd Want to Have a Beer With

#9 on The Most Trustworthy Politicians

#12 on The Most Important Leaders in World History

#79 on The Scariest Threats to the United States

Agree or disagree?
see more on Donald Trump