Worst Person Of The Week

Who Is the Worst Person of the Week? (April 11-17)

395 votes
139 voters
7.4k views
7 items
List Rules Vote up the people who lowered the bar the most this week
Editor's Note: Voting has been closed.
Every seven days, Worst Person of the Week searches high and low to find the dumbest, most racist, awful people and bring their terrible misdeeds into the light of justice and voting up.
And "high and low" almost always ends up meaning "low." This week's edition doesn't stray far, featuring an absolutely depraved Ohio woman, a quasi-fascist Missouri senator, a raging jerk of a teacher in West Virginia, and a mom somewhere in the south who likes shooting phones with a shotgun. Ohio's governor even makes an appearance thanks to his insistence that the story of Passover is really about Jesus.
Like every week, vote for the worst of the worst - and don't be shy, they can all be the worst.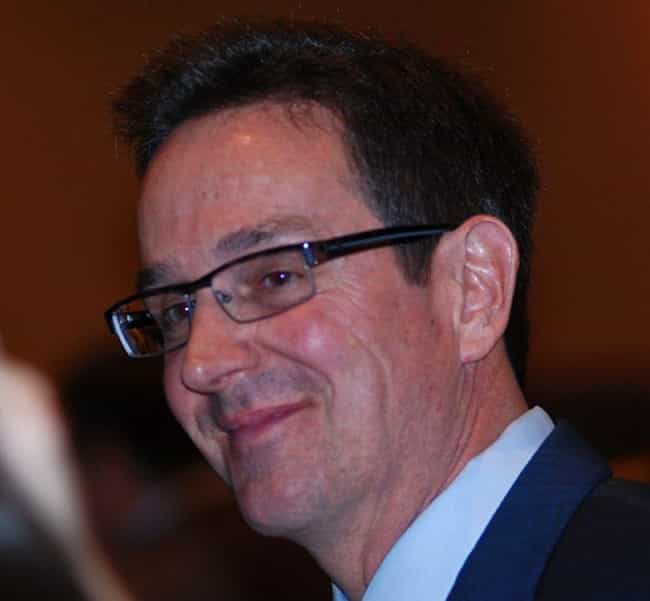 What Happened: Schaefer is chairman of the Missouri Senate's "Sanctity of Life Committee." In that guise, Schaefer has demanded that Missouri's Planned Parenthood CEO give him a list of names of every woman who has received an abortion in the state.
The Details: Even among conservatives, Schaefer stands out as being, well, conservative. He's pushed a budget that would severely cut welfare, proposed laws that would allow felons to own guns, and bullied graduate students who were working on an abortion-related research project, despite it receiving no state funding.
It's as the creator of the "Sanctity of Life Committee" in Missouri's legislature, however, that Schaefer has crossed into the realm normally inhabited by secret police. He's demanded St. Louis PP CEO Mary Kogut supply him with a list of every woman who's had an abortion at Planned Parenthood, despite such a list violating federal privacy laws. He also offered no guarantee that the information won't be used against the women.
Putting her patients ahead of her own well-being, Kogut refused to supply the demanded list and was held in contempt by the Committee - the first time Missouri has done such a thing since 1899. She faces fines and jail time if she doesn't appear, list in hand, at a Committee meeting chaired by Schaefer.

Agree or disagree?
What Happened: Yohn is a teacher in West Virginia who was caught watching porn by a student. When the kid reported him to the principal, Yohn then barged into his class and berated him.
The Details: A math teacher at East Bank Middle School, Yohn was apparently watching adult material on his phone when a student walked into the classroom. Calling it something "no 13-year-old should see in a school," the boy talked to the school principal. Rather than admit what he'd done, Yohn disrupted the boy's English class and started screaming at him.
"Next time you open your big, stinking mouth, pal, I will write you up and send you to the office for coming into my room without permission," Yohn yelled in a video captured by another student with a cellphone. "Is that clear? What I watch as an adult is my choice. You as a child wait in the hall until you're invited into my room - is that clear?" Yohn then accused the child of blackmailing him, threatening the student with expulsion. After the matter became public, Yohn was suspended.

Agree or disagree?
What Happened: In the advice column she writes under the Dear Abby name, columnist Jeanne Phillips blamed a girl's rape on her own "communication breakdown" rather than the rapist.
The Details: The harrowing letter Dear Abby was responding to came from a young woman who went on a date with a man who led her to a "a semi-isolated area." It continues, "we ended up having sex. It wasn't fun or pleasurable. I told him he was hurting me, but he didn't stop until the third time I said it. He was very upset with me."
Rather than counseling her through a traumatic moment, Abby blamed the girl for causing confusion. "He had made no secret that he wanted sex with you," Abby opined, "and may have interpreted your willingness to kiss him after he took you somewhere other than what was agreed upon as a signal that you were willing, even though you didn't say so." Abby does admit that the rapist should have stopped, and that the lesson is that parents should talk to their kids about consent issues.
Or parents can talk to kids about not blaming rape victims for being attacked.
Agree or disagree?
What Happened: In a Today Show interview about the controversy regarding the anti-vaccine film Vaxxed, which was pulled from his film festival after protests, De Niro advanced every debunked anti-vaccine and anti-science talking point.
The Details: Over the last few weeks, the press-shy De Niro has been embroiled in a fight over his Tribeca Film Festival showing Vaxxed. Festival attendees and filmmakers condemned it as inflammatory and inaccurate. De Niro initially defended showing it, then pulled it from the festival, then said he regretted it.
But when speaking to the
Today Show
, De Niro not only defended the film, but unleashed a torrent of psuedoscientific anti-vaccine tropes.
He brought up the non-existent link between vaccines, mercury, and autism, going on to defend disgraced scientist Andrew Wakefield. All the while, he said he just "wanted the truth" and that he's not anti-vaccine, but wants "safe vaccines." Never mind that vaccines are as safe as possible, and that wanting "safe vaccines" is a catchphrase spewed by every anti-science crank out there. In the end, while De Niro conceded he's not a scientist, he wants the truth because "

you give a kid a bunch of shots, and then something happens." Apparently, that's how science works.
Also Ranked
#5 on The Best (Male) Actors Working Today
#4 on The Best Actors in Film History
#9 on The Coolest Actors Ever
#4 on The Greatest Actors & Actresses in Entertainment History
Agree or disagree?
see more on Robert De Niro