Worst Person Of The Week

Who Is the Worst Person of the Week? (May 2-8)

610 votes
224 voters
7k views
9 items
List Rules Vote up the people who lowered the bar the most this week
Editor's Note: Voting has been closed.
With Donald Trump having secured the Republican presidential nomination, Worst Person of the Week features a slew of election-related idiocy. How idiotic? Well, there's the tow truck driver who refused to pick up a disabled woman's car because she's a Bernie Sanders voter. Or David Duke openly pushing Trump (who he endorsed, remember?) toward a second Holocaust. Or the mom who was REALLY OFFENDED by a harmless skit at her son's school that featured Trump masks.
But it's not all Trump, all the time here at WPW. We've also got 50 Cent mocking a kid for being autistic and blaming it on a misunderstanding, a horrible evangelical activist who's setting up a retreat to let families auction off their teenage daughters, and the matriarch behind the "Sharp Family Singers," the kids forced to sing to the Oregon wildlife refugee occupiers.
Here's your chance to vote up the worst people of the week, and let them know the world is on to their terrible-ness.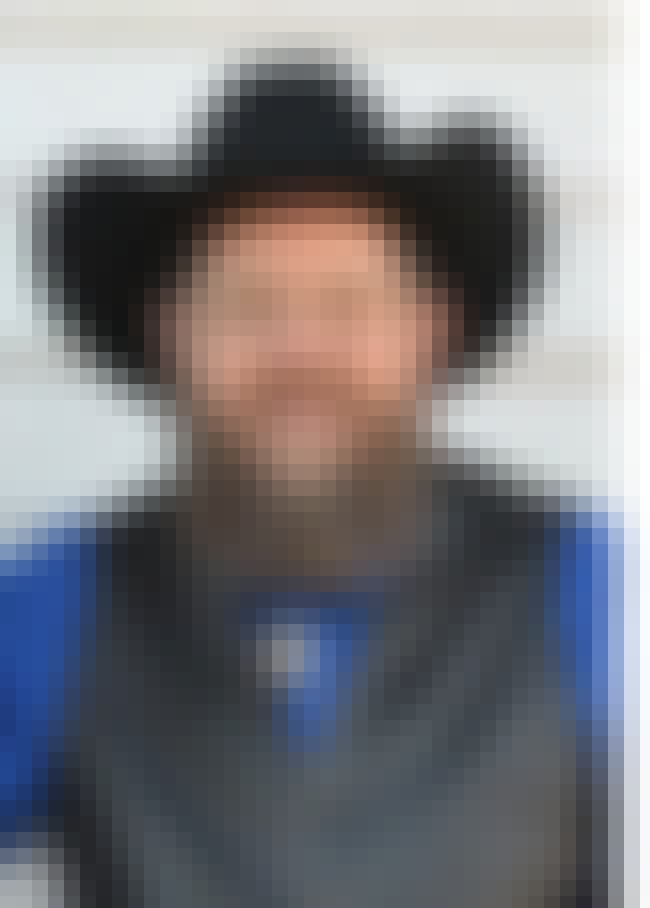 What Happened: Ohlman, an evangelical Christian and activist for the Quiverfull movement, announced his plans to have a three-day retreat in Kansas for men to arrange marriages for their underage daughters.
The Details: The Quiverfull movement advocates that women marry as early as possible and have as many children as they physically can, while theirs husbands exert complete dominance over the family. The Duggar family is the best known family in this small yet vocal movement, but with the notoriety he drums up from his "conference," Vaughn Ohlman might join them.
The purpose of his November retreat, called "Get Them Married!" is to allow fathers to "network" with other Quiverfull men for the purpose of marrying off their young children to each other. How young? According to Ohlman, there's scriptural basis for girls as young as 12 entering marriage, but he has also said that as long as she has breasts, is ready to rejoice in pleasing her husband, and won't be physically harmed by pregnancy, then any young woman is ready for marriage.
As Ohlman puts it on his website, the conference is
"designed to bring together like-minded families (and their unmarried young men and women) who are committed to young, fruitful marriage and to help them overcome the barriers which have kept their children unmarried." One such barrier might be cost, as the event is $1,200 to attend. But in Quiverfull, girls usually come with a "bride price" to be paid by the man being given a girl, so that's one way to recoup costs.

Agree or disagree?
What Happened: Florida resident Polizzi was harassing women in the bikini section of Target while filming them - and he ran away when a woman confronted, him, having recognized Polizzi from a past creepy encounter.
The Details: Polizzi's peeping Tom act was apparently well-practiced, as the woman who finally stood up to him asked if he'd remembered her from two years ago when he approached her about a dress for "his wife" and started asking her sexually suggestive questions. All the while, he was filming the whole thing with his phone.
But once confronted by the woman, who had started filming HIM, he made a break for it. The woman gave chase, calling for someone to alert the police, and when Polizzi made it to his car, he drove it right in front of a responding police officer. After a short chase, the voyeur was arrested - not the first time he'd been popped for voyeurism. Numerous other women came forward once the video was posted on Facebook, and apparently the guy had a special shoe with a small camera that he would use to peep into dressing rooms.
Agree or disagree?
What Happened: Tow truck driver Shupe kicked up dust on social media when he refused to tow the car of a legally disabled woman involved in a car accident - because she is a Bernie Sanders supporter.
The Details: 25-year-old Cassy McWade was in a car crash near Asheville, North Carolina. Ken Shupe, the propieter of tow company Shupee Max, arrived on the scene. Things were going fine until he spotted the Sanders campaign sticker on McWade's bumper. Shupe then did what any business owner would do - he left her on the side of the road.
As McWade described it, "He goes around back and comes back and says, 'I can't tow you," My first instinct was there must be something wrong with the car, and he says, 'No, you're a Bernie supporter.' And I was like, 'Wait — really?' And he says, 'Yes ma'am,' and just walks away."
Shupe claims he had a more divine reason: God told him to leave the arthritis and Crohn's disease-afflicted woman stranded. "Something came over me, I think the Lord came to me, and He just said, 'Get in the truck and leave,'" Shupe claimed. "And when I got in my truck, you know, I was so proud, because I felt like I finally drew a line in the sand and stood up for what I believed." He then claimed that every time he's done business with a "socialist-minded person," he's gotten stiffed, and that his "religious freedom" allowed him to do what he did.
Naturally, his Facebook page was slammed with angry replies when the story went viral, but Shupe refuses to apologize.
Agree or disagree?
What Happened: The evangelical Christian mother of the little kids forced to sing for the Oregon standoff occupiers was accused in court of beating her children. The accusers are, naturally, her own children.
The Details: Odalis Sharp's children made national news when some of them were taken from their Kansas home to Burns, Oregon, to perform patriotic hymns for the militia occupying the Malheur Wildlife Refuge. Additionally, an older Sharp daughter was part of the group taken into custody by the FBI when rancher LaVoy Finicum was shot dead after refusing to raise his hands.
While it was already known that one of the Sharp children had been removed from the home for abuse, it wasn't until this week that the full horror of Sharp's treatment of her kids became public.
Seven of the children apparently waited until she was in the shower, then hid her stash of guns, and got a ride with a friend to the Topeka Count Sheriff's Office. This came just hours after Sharp had been arrested for battery on a police officer serving her an eviction notice. In a hearing a several days later, they divulged their abuse, including beatings, slapping (of faces and private parts), soap shoved in their mouths, and regular humiliation.
The judge promptly removed seven of the ten Sharp children from the home. Sharp, for her part, says she doesn't abuse her kids, but admitted that she does use the rod as a punishment tool. But really, it's just a government conspiracy.
"
The federal government hates us right now, because my daughter is a primary witness of a murder they committed," Sharp claimed after the hearing. "And so what do they do? They want the Sharp family out. And so they divide and conquer."
Agree or disagree?