worst person of the week

Who Is the Worst Person of the Week? (May 9-15)

426 votes
177 voters
3.7k views
8 items
Follow
Embed
List Rules Vote up the people who lowered the bar the most this week
Some of this week's Worst People are afflicted with a condition called "trans panic." This causes people to say and do really stupid things because they're afraid of something they don't "agree with." It's swept North Carolina, and can be found all the way up in New York. How else to explain North Carolina's elected officials going so bonkers for HB2, the state's "bathroom bill?"
One guy on this list thinks girls should be allowed to carry pepper spray because of it, and another wants to sink his state's economy to enforce it. Plus, there's the Bronx woman who attacked a transgender woman, then scolded us for "judging" her. But some of our Worst People are just horrible racists, like Donald Trump's nutso butler; or the barber who doesn't "do black hair." Plus, yet another appearance by George Zimmerman!
As always, vote up the people who did the most reduce humanity's collective IQ this week.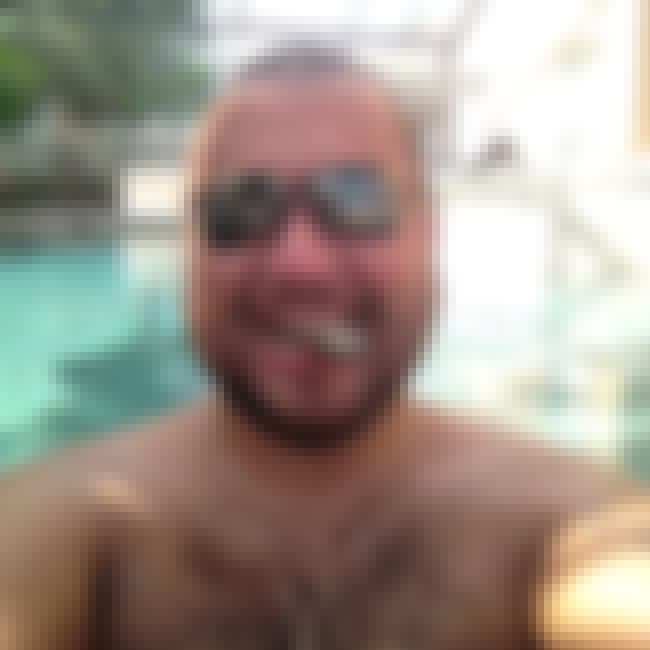 What Happened: Zimmerman was once again in the news for a bad reason, as he put the gun he used to shoot and kill Trayvon Martin up for auction - with "a portion of the proceeds" to go toward "fighting Black Lives Matter violence" against police officers.
The Details: Either in need of money or in need of publicity (which leads to money), Zimmerman announced on Wednesday that he was putting the Kel-Tec 9mm pistol that made him infamous up for auction on Gunbroker.com. The gun had been taken as evidence, but returned to Zimmerman was he was found not guilty of second-degree murder.
Citing a need to "move past the firearm" and because he is a "free American" who can do what he wants with his possessions, he put the opening bid at $5,000, calling it the gun he used to "defend my life and end the brutal attack from Trayvon Martin." Continuing his self-mythologizing, he wrote, "many have expressed interest in owning and displaying the firearm including The Smithsonian Museum [...] This is a piece of American History."
The reaction to the auction was immediate. Zimmerman was called everything from a cancer on society to repulsive, while the Smithsonian made it clear it had never expressed any interest in the gun, and finally the auction site removed it. Presumably, Zimmerman will find some other way to use his notoriety to make some quick cash.
see more on George Zimmerman
What Happened: In an assault taped by the victim, Eldridge verbally and physically abused a transgender woman on a Bronx subway car for no apparent reason. She then justified the attack because the victim "offended" her.
The Details: The inciting incident behind Eldridge's attack on Pearl Love on the Bronx 4 train isn't clear. It escalated when Love began filming Eldridge, attempting to document the attack. Eldridge grew louder, more abusive, and finally, physically violent toward Love, who insists she had never met or seen Eldridge before.
While Eldridge admitted she was in a bad mood because she'd been robbed earlier that week, she insisted that she was in the right, because ""I meant what I said. That person offended me in a way," she said of Love. "That person was, to me, explicit. To me, too much," continuing, "I can't deal with that."
Eldridge finished her on-the-street interview with a New York TV station admonishing viewers "don't judge me unless you know me." It remains unclear in what way Love was being "explicit" or offensive, unless it was simply for being transgender in public.
What Happened: Senecal was Donald Trump's personal butler for nearly two decades, and has become an object of interest related to Trump's presidential run. His Facebook page recently revealed a darker side - that he's apparently a vicious racist who thinks President Obama is a Muslim sleeper agent who should be killed.
The Details: It might not be accurate to lump Senecal in with people who've done ridiculous things this week, since he's been spewing his rants about Obama for years on social media. But it was only on May 12th that most of it became public knowledge, after a Mother Jones story revealed that the butler turned Mar-a-Lago estate historian doesn't just ensure Mr. Trump's steaks are well-done enough, but is a shockingly foulmouthed birther who thinks Obama is a Kenyan secret Muslim and should be killed in a variety of graphic ways.
Constantly referring to President Obama as "zero (0)" Senecal says Obama "should have been taken out by our military and shot as an enemy agent in his first term." He calls him a "sleezy [sic] bastard" who "needs to be hung for treason!!!" He calls Obama a "Kenyan fraud", calls Michelle Obama "Sasquatch", refers to the Obama daughters "rent-a-kids" and repeatedly advocates for the president, other politicians, and wealthy Jews to be hanged. On and on the insults go, with Senecal both encouraging and being encouraged by his Facebook followers.
Almost immediately, the Secret Service said it would be investigating Senecal, and Trump claimed he was a "former employee" whose comments he disavowed.
What Happened: South Carolina barber Larry Thomas told a black man who stopped into his barber shop that he doesn't cut black hair - then pulled a gun on the man.
The Details: Arthur Hill needed a shave, since his job doesn't allow him to have facial hair. He stopped into Thomas's barber shop in Rock Hill hoping to get that and a haircut, only to be turned away by the owner. As Hill tells the story, the barber told the man, "I don't do black hair." Then, when Hill asked again if he would cut his hair, Thomas took out a .38-caliber pistol.
Hill immediately left the barber shop and called the police, who arrested Thomas on charges of pointing a gun at a person. After a night in nail, he was back at work. For his part, Thomas claims he's not a racist, but felt threatened by Hill, and his girlfriend says that he's severely autistic, giving him an inability to control what he says and does.
"I've had black people come in the door before and I tell them I don't cut black hair," Thomas told a reporter the next day. Because he's not a racist.