True Stories

Who Is the Worst Person of the Week? (May 16-22)

380 votes
161 voters
3.7k views
9 items
List Rules Vote up the people who lowered the bar the most this week.
Editor's Note: Voting has been closed.
This edition of Worst Person of the Week has a little something for everyone. Guns! Racism! Explosives! Anti-Semitism! Skinny jeans! Strippers! Nudity! The Bible! It's all here, as we take another deep dive into the endless pool of terrible people doing terrible things.
As per usual, there's plenty of election-related shenanigans, along with trans bathroom panic galore, and a local lawmaker gone horribly stupid. But there's also the naked guy who shoved an old lady and took her cane, the GOP precinct officials who literally don't know if Islam is an actual religion, and a guy who just really enjoys wearing a KKK hood and yelling. They're all here, and they're all the worst.
Like every week, vote up the people who truly disgraced the human race this week, and it's okay to vote for everyone.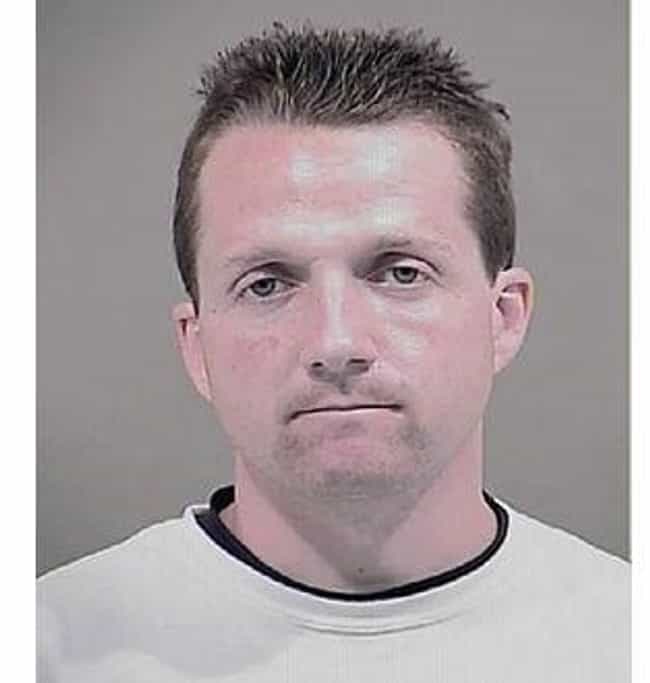 What Happened: Bailey was arrested on charges of illegal possession of a machine gun, transportation of explosives, and possession of child pornography. He also happens to be a Donald Trump delegate for Maryland.
The Details: Bailey isn't the first Trump delegate to make the news for something the presumptive nominee probably doesn't approve of, since another delegate in California who was revealed as an avowed white supremacist. But this guy is likely the worst, as the resident of a tiny Washington DC suburb was indicted on a slew of charges, including coercing "a minor to engage in sexually explicit conduct to produce child pornography."
According to the federal indictment against him,
Bailey allegedly
tried to send ammunition and weapons to someone in Wisconsin - using the US Postal Service. Authorities searched his house, finding a machine gun and child porn. For their part, the Trump campaign immediately punted Bailey from their slate of Maryland delegates, removing him from the post to which he'd been elected in February.

Agree or disagree?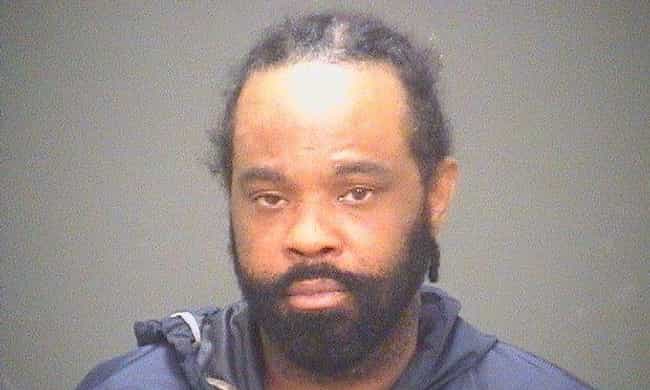 What Happened: Cleveland, Ohio resident Thomas asked to use an elderly neighbor's phone, then promptly stripped naked, sat on her couch, shoved her, and stole her walking canes.
The Details: There appears to be little motive for Thomas's bizarre attack on his 72-year-old neighbor. He simply knocked on the door, asked to use her phone, then barged in and got naked. The woman convinced him to put his clothes back on, but as he was leaving, he knocked her down and stole her canes.
Thomas was arrested shortly thereafter. A grand jury charged him with
burglary, robbery, and public indecency.

Agree or disagree?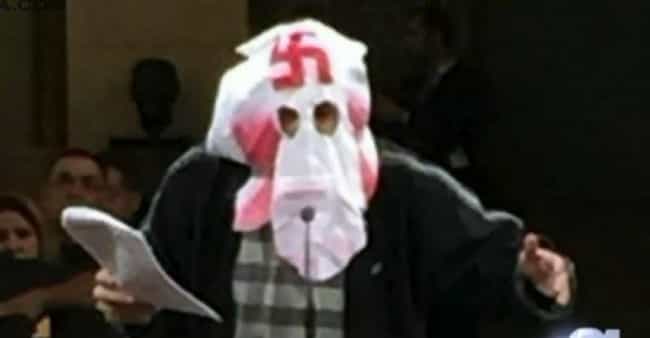 What Happened: Los Angeles-area lawyer Wayne Spindler was arrested on charges of making racially-tinged criminal threats against a city council member, by writing crude drawings of a burning cross and lynching on a speaker's card.
The Details: Spindler is already infamous in LA government for showing up at city government meetings wearing a KKK hood adorned with swastikas. But he took the hateful shtick a step too far this week. He submitted a request to speak to City Council president Herb Wesson, a request which was full of racist threats, a burning cross, and what is clearly a man hanging from a tree.
Calling himself "Wayne from Encino," Spindler didn't even attempt to hide his identity and was arrested soon after. Wesson claimed he doesn't feel safe walking through the City Council due to Spindler's constant racist threats and tirades during meetings, where he has long sworn, insulted people, and generally made himself a nuisance.

Agree or disagree?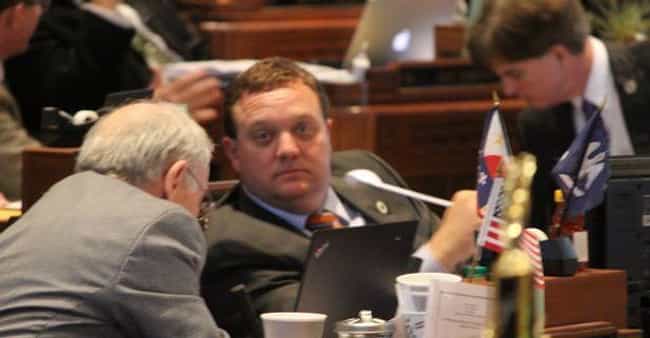 What Happened: Louisiana State Rep Kenny Havard caught flack for trying to tack on an amendment to a bill aimed at protecting teenage trafficking victims. The amendment? A restriction on the age and weight of strippers.
The Details: Hardly a week goes by without some state legislator doing something insulting and ill-considered. And Havard fills that slot for this week thanks to his bizarre "joke amendment" to a bill that would prohibit exotic dancers under 21 from working in bars that serve alcohol. In what he later claimed was a protest against needless government over-regulation, Havard wanted to use the bill to cap the age of eligibility for strippers and exotic dancers at 28 years old and require that they be "no more than one hundred sixty pounds in weight."
Needless to say, the reaction was harsh, even though it provoked a few laughs at first, with at least one other lawmaker throwing dollar bills on the podium. Another rep publicly called Havard out, calling the change "disrespectful and disgusting." Of course, that didn't stop Havard from continuing to be disrespectful and disgusting even after he withdrew the amendment, as he refused to apologize and lashed out at "political correctness." He also claimed the amendment wasn't meant for just women, but also for male strippers, saying "I can't strip either. I'm a little overweight."
The bill passed the New Orleans house unanimously. Apparently, even Havard voted for it.

Agree or disagree?