True Stories

Who Is the Worst Person of the Week? (May 30-June 5)

186 votes
81 voters
1.1k views
8 items
List Rules Vote up the people who lowered the bar the most this week.
Editor's Note: Voting has been closed.
Like a dull knife that just ain't cuttin', these candidates for Worst Person of the Week are talkin' loud and sayin' nothin'. Whether it's Donald Trump's empty bloviating about all the money he raised for veterans (that he actually didn't raise), Rush Limbaugh's utter inability to comprehend evolution, or the gun safety instructor who urged NRA members to hide guns in their kids' bedrooms - there are a lot of people talking, with nothing useful to say.
But beyond words, sometimes people take actions that even more idiotic. How else can you explain the guy in the "#1 Dad" shirt who used his daughter as a shield to keep from getting tazed? Or the lady who punched two Chinese people for speaking Mandarin near her? In retrospect, maybe talking empty crap isn't so bad after all.
Here are this week's candidates for the dumbest, most awful people. Vote them all up, because they all deserve it.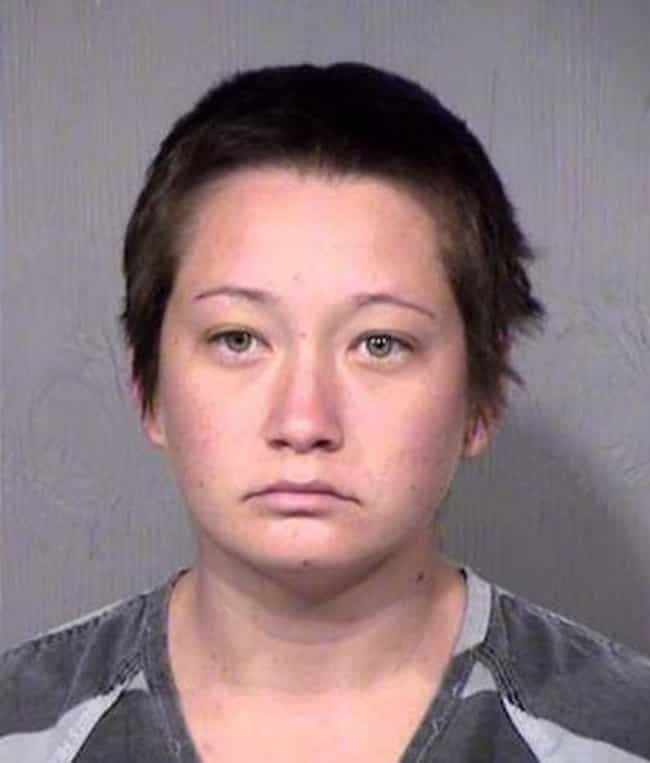 What Happened: Arizona resident Kalie Rutledge was arrested on multiple charges of assault for allegedly punching a couple in the face. Her problem with the couple: they spoke Mandarin in public.
The Details: Worst Person of the Week has spotlighted several random attacks on people who were caught in public not talkin' 'merican, but Rutledge's alleged crime not only involves assaulting two people, but getting off a train and following them just for the purpose of doing so.
According to police, Arizona State student Xiaolin Shi was on a train and speaking to a male companion in Mandarin, their native language, when Rutledge took offense. Apparently thinking they were talking about her, she began screaming at them "I don't speak Chinese, shut the f____ up!"
The couple, understandably, got off the train at the next stop - only for Rutledge to get off with them and continue berating them. She then punched Shi in the face, fracturing her eye socket. Her male companion gallantly stepped in front of Rutledge, who rained blows upon him, as well. She then made a run for it. Police found her a short while later, and she was charged with aggravated assault and disorderly conduct.
How do you say "lengthy prison term" in Mandarin?

Agree or disagree?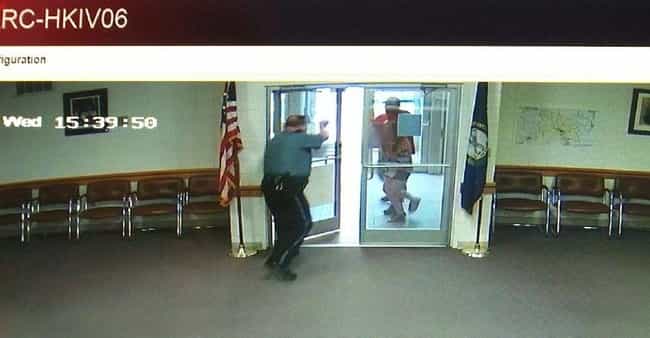 What Happened: Morrow was caught on a police camera attempting to use his daughter as a human shield to avoid being hit by a stun gun. The kicker is that he did so while wearing a t-shirt that read "#1 Dad."
The Details: Kentucky resident Morrow took his daughter with him to a sheriff's station in Johnson County in order to file a restraining order against his wife. But while processing Morrow's request, sheriff's deputies discovered Morrow was wanted in Tennessee on drug trafficking charges - which Morrow apparently didn't think were a big deal.
A deputy tried to grab Morrow's young daughter, but the man resisted, prompting a deputy to draw a stun gun. Morrow, wearing his #1 Dad shirt, used the girl as a human shield to protect himself from the stun gun while fleeing the station. He then threw the girl in the car and drove off, hitting a police cruiser in the process. Morrow picked up his other daughter and crossed the border into Tennessee. After dropping the girls off with a guardian, he vanished. Police are still looking for him, and have charged him with a slew of felonies, including child endangerment and fleeing the scene of an accident.
Whether his status as "#1 Dad" will be factored into his sentencing is unknown at this time.

Agree or disagree?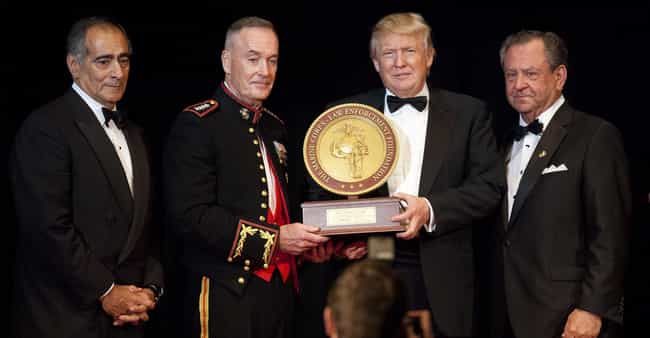 What Happened: The presumptive Republican nominee for president of the United States had to call a press conference to explain what happened to the millions of dollars he claimed to have raised for veterans groups. He was discovered to have cut a large check on the same day as the press conference.
The Details: Back in January, Trump was having a lovers' quarrel with Fox News, and rather than grace their GOP debate with his presence, he held a fundraiser for veterans groups. He claimed to have raised over $6 million and to also have personally donated $1 million, all of which went to dozens of groups for veterans.
But months went by, and it wasn't clear where the money went - or if it even existed. The Washington Post dug into the matter, and discovered that the "six million dollars" figure Trump boasted about was more like $4.5 million - and that only $3.1 million had actually been given. Not only that, but the million bucks Trump claimed he would be personally donating was nowhere to be found.
This week Trump fought back by having a press conference at the Trump Tower in New York, claiming he didn't want credit for the donations (while simultaneously taking credit for the donations) and lambasting individual members of the media as "sleazy." He then gave out a list of groups that had benefited from the fundraiser. But further reporting showed that many of the checks turned out to have been cut the day before the press conference, and only when Trump came under scrutiny.
Among that money was the million dollars Trump claimed he'd already given - that check also turned out to have been dated the day before the press conference. Trump claimed the delay was based on "vetting" the organizations, but that also proved to be false, as most said they'd never heard from the Trump campaign until randomly getting checks in the last week.
Finally, Trump was asked why he claimed that he'd raised six million dollars when he hadn't. He responded by saying he never said "six million dollars" - except that he did, during the fundraiser.
Also Ranked
#9 on The Most Trustworthy Politicians
#10 on The Most Important Leaders in U.S. History
#9 on Famous Politicians You'd Want to Have a Beer With
#80 on Celebrities Who Are Great To Sit Next To On A Long Flight

Agree or disagree?
see more on Donald Trump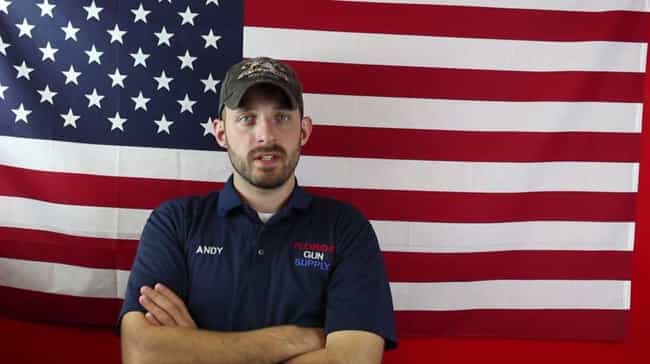 What Happened: Florida gun store owner Hallinan was revealed to be selling targets featuring the faces of Barack Obama, Hillary Clinton, and Bernie Sanders.
The Details: Hallinan might be familiar as the guy who made his store, Florida Gun Supply, a "Muslim-free zone" and later made a deal with human trash fire George Zimmerman to sell his patriotic artwork. Hallinan made the news again this week, this time by selling targets featuring the grinning faces of the Democratic president and his two possible successors.
Using the website "BernieTargets.com" Hallinan is selling the targets for just $4.99 - marked down from $9.99. Hallinan told the New York Daily News that online encounters with Sanders supporters, who he called "the most vile supporters on the planet", inspired him to create the targets. He vandalized a Sanders voter's car with "Muslim Free Zone" stickers, then was hit with a barrage of bad press and online threats. He responded with a fake apology and a link to buy his "Bernie Targets."
As all three Democrats are under Secret Service protection, Hallinan might want to prepare for a visit for the sunglasses-clad presidential protectors.

Agree or disagree?