Anime Underground
The 11 Worst Romance Anime Of All Time

Updated April 30, 2020
16.2k votes
5.1k voters
118.5k views
11 items
List Rules Vote up the romance anime that makes your stomach drop when it should be making your heart soar.
Whether it's dramatic, heartwarming, or a combination of the two, few things are better than a good love story. The best romance anime push viewers to root for the central couple while keeping them engrossed with a compelling narrative. Unfortunately, not all romantic anime are captivating. Some are just plain terrible.
The worst romance anime series leave viewers hoping the main couple never speak to each other again. These shows are just poorly done, with ugly animation and boring, underdeveloped characters. The storytelling might be subpar, or contain objectionable themes and then fail to treat them with any degree of nuance. Eromanga Sensei, for instance, features a 12-year-old girl who writes adult material for a living, and Diabolik Lovers shows a teenage girl repeatedly assaulted by vampires.
It would be smart to avoid watching these awful "romantic" programs with a partner, unless the goal is to get them to question your idea of romance. In fact, anime fans are probably better off not watching them at all.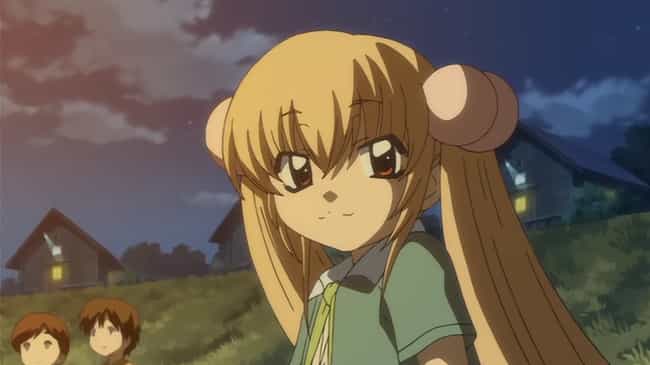 Kodomo no Jikan follows a relationship between a teacher in his early 20s and his 7-year-old student. For many anime fans, this type of relationship is an automatic deal breaker. For others, it depends on the execution; a story that realistically deals with the ramifications of this kind of situation is different from one that glorifies it. Kodomo no Jikan does the latter.
It begins with Rin Kokonoe, an abused child, acting out by attempting to entice her third-grade teacher, Daisuke Aoki. Instead of getting the little girl the help she needs, Aoki eventually comes to reciprocate Rin's feelings for him. The series should end with Aoki in handcuffs and Rin in therapy, but the two officially announce their relationship when Rin turns 16.
Is this romance anime terrible?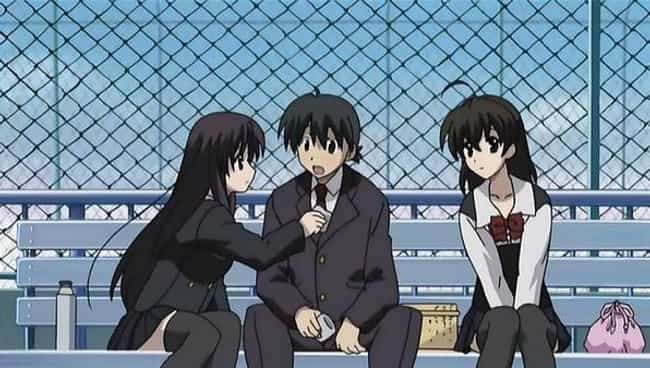 The characters in School Days have zero emotional intelligence and love to sabotage each other's lives. As soon as Makoto Itou realizes he's the slightest bit attractive to girls, he starts a series of pseudo-romantic relationships with anyone who will have him. Rather than honestly explaining how he isn't looking for a commitment, he promises exclusive romantic relationships and then cheats like crazy.
Even worse, he tries to pressure one of his exes into aborting his child, and he seals the argument by making out with another girl in front of her. She gets so frustrated by his behavior that she stabs him to death. Along with the poor handling of darker content, it's also impossible to like any of the characters.
Is this romance anime terrible?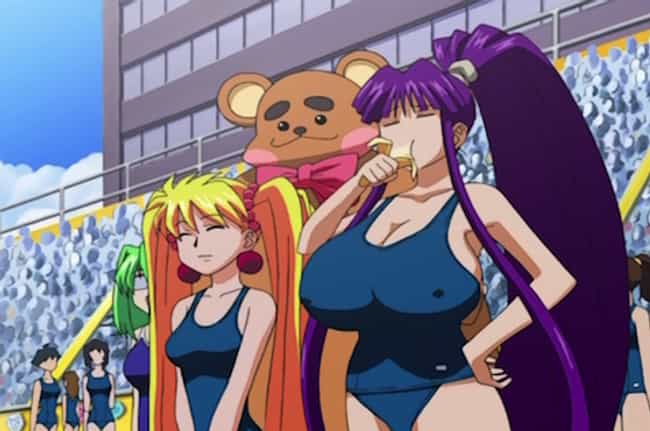 Eiken's claim to fame has less to do with its romantic storyline and more so that many of its female characters have enormous breasts. There's a sixth-grader in the program with EE cups. If that alone isn't enough to dissuade viewers, there's also a bare-bones storyline involving a nerdy, dull male protagonist named Densuke Mifune who is inexplicably surrounded by girls who are supposed to be attractive but aren't, because of the terrible art.
All Densuke wants is to get closer to his crush, Chiharu, but a series of random misunderstandings stops him from making progress. Chiharu is basically a knockoff, depthless version of Hinata Hyuuga - her only traits are being shy and having boobs.
Is this romance anime terrible?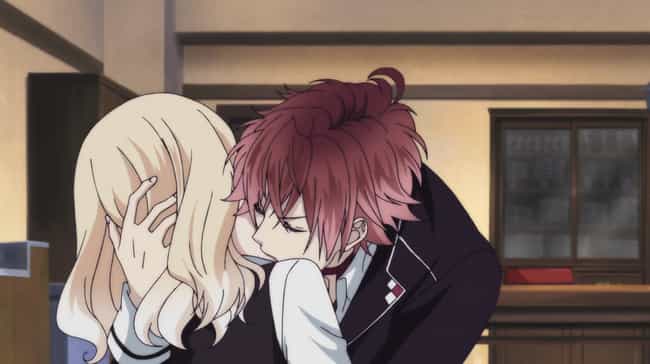 If someone is looking for an anime version of Twilight, Diabolik Lovers is about as close as they're going to get. Yui Komori moves into a mansion that's already inhabited by six vampire brothers. What follows is an onslaught of psychic and sexual assaults on the poor girl.
While it can be somewhat refreshing to see vampires acting like monsters, it's disconcerting to watch Yui react to their brutal behavior with kindness and acceptance. What's worse is watching her start to develop relationships with them, given their complete lack of interest in her well-being at the start of the anime.
Is this romance anime terrible?