Sports
The Worst Super Bowls of All Time

5.7k votes
1.4k voters
41.3k views
11 items
List Rules Vote for the Super Bowls that weren't so super.
Of the many Super Bowls played in NFL history, not all of them have always lived up to the hype that comes with the Big Game. Sure, the Super Bowl ads still sold for millions of dollars and the halftime show may or may not have featured an aging rock star or a wardrobe malfunction, but the Super Bowl games themselves, (you know, the actual football parts), really blew.
Even though the Super Bowl (the NFL's championship game), technically, matches up the top two teams in the league to vie for the Lombardi Trophy, there have been some real downers. Some were disasters for one team or the other, some were low scoring defensive struggles, and some were such big blowouts that they lacked any kind of on field excitement.
What were worst Super Bowls of all time? These are the biggest Super Bowl blowouts, most boring Super Bowl match ups, and even a few were among the highest scoring Super Bowl ever, but just weren't any
fun to watch
. Cast your votes below to rank the absolute worst, definitely NOT super, Super Bowls in football history.
Super Bowl XXIV (San Francisco 49ers Beat Denver Broncos)
One team that didn't have great Super Bowl luck during the 80s? The Denver Broncos. Although they made the Big Game quite a bit during the decade, they failed to ever really compete in one.
Super Bowl XXIV was no different, as the Broncos couldn't stop the San Francisco 49ers's vaunted offense, getting blown out on the biggest stage and setting an NFL record for the largest point margin in the Super Bowl history.
Final Score:
San Francisco 55, Denver 10
Was this a terrible Super Bowl?
Super Bowl XXVII (Dallas Cowboys Beat Buffalo Bills)
The first of back-to-back match ups between the Buffalo Bills and the Dallas Cowboys in the Big Game, Super Bowl XXVII proved that the Bills were no match for America's Team.
After an exciting first quarter that included three touchdowns and a 14-7 Dallas lead, the Cowboys turned it on the remaining three quarters, outscoring the Bills 38-10 and routing them for their first title in 15 years.
Final Score:
Dallas 52, Buffalo 17
Was this a terrible Super Bowl?
Super Bowl XXXV (Baltimore Ravens Beat New York Giants)
Every once in a while there's a team that is just destined to win the Lombardi Trophy, and after watching Super Bowl XXXV, it was clear that the Baltimore Ravens was that team.
Boasting one of the most suffocating defenses in the league's history, the Ravens left no doubt that they'd earned that title, burying the New York Giants in decisive fashion, with Baltimore's defensive leader, Ray Lewis, earning game MVP honors for his performance and leadership of his defensive mates.
Final Score:
Baltimore 34, New York 7
Was this a terrible Super Bowl?
Super Bowl XXIX (San Francisco 49ers Beat San Diego Chargers)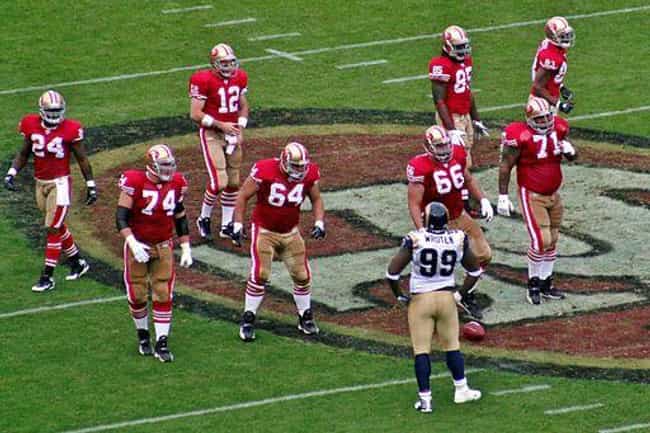 Although the league was celebrating its 75th anniversary, football fans weren't treated to a very memorable championship game. With the San Francisco 49ers loaded up with future Hall of Famers and a forceful offense, the San Diego Chargers had little chance of actually pulling off an upset.
As Niners quarterback Steve Young passed it all over the gridiron, throwing for a Super Bowl record six touchdowns, as San Francisco went on to comfortably win this game.
Final Score:
San Francisco 49, San Diego 26

Was this a terrible Super Bowl?