cartoons

13 Terrible Superhero Cartoons You Erased From Your Memory

490 votes
142 voters
4.5k views
13 items
Follow
List Rules Vote up the cartoons that were so terrible you legitimately forgot about them until just now.
Superhero cartoons have had a rough go of it in recent years. After all, the market for superhero adaptations is clearly saturated with film franchises, and Hollywood blockbusters always tend to outshine their animated counterparts. Therefore, executives don't really see the value in putting effort into making a well-done superhero cartoon.
Fortunately for them (and unfortunately for us) there's a long history of terrible superhero shows to draw from. Some of the worst comic book adaptations of all time have been animated, making for some truly bad superhero cartoons. Now, to be fair, there have definitely been more than a few terrible movies based on cartoons and TV shows as well. It could be that the industry just doesn't trust animated television to make for a marketable property.
But there's a huge potential financial windfall that pumping out animated features could represent. Animated productions are cheaper and easier to make, and they can draw in many of the same fans as their Hollywood counterparts. That being said, Marvel and DC may want to play close attention to the past before they make any commitments, because there have been plenty of missteps along the way they can learn from.
A crossover between The Flintstones and The Fantastic Four sounds bizarre already, but that wasn't really what this show was. Fred and Barney simply split a 30-minute block of broadcasting with the Thing, typically the most popular member of the FF.
Even stranger, this version of the Thing wasn't the one comic book fans were familiar with. Rather, he had been completely reinvented for the purposes of this show. See, the Thing was now a young boy in possession of a magical ring, who could transform into the rocky, orange hero by saying "Thing ring, do your thing!" Such poetry.
Actors: Mel Blanc, Henry Corden, Art Metrano, Marilyn Schreffler
Premiered: 1979
Also Ranked
#85 on The Best Comic Book Cartoons & Animated Shows

Agree or disagree?
see more on Fred and Barney Meet The Thing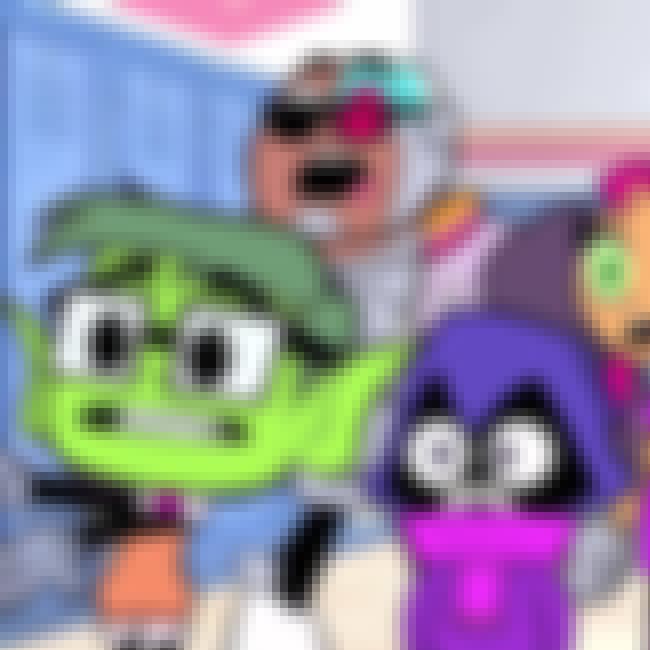 Okay, take a teen-based superhero franchise that is beloved for its complex storylines and tragic character drama. Then, replace all of that with sight gags, pratfalls, and incredibly immature humor. Is there any wonder why long-time fans of Teen Titans cannot stand Teen Titans Go?
The show replaces all of the popular Titans with five-year-old versions of themselves, in an obvious attempt to attract a younger crowd. The show isn't meant to be for anyone other than children, but why take something with an established fanbase and turn it into something that said fanbase would undoubtedly despise?
Actors: Arnold Drake, George Pérez, Marv Wolfman
Premiered: 2013
Number of Seasons: 2
Also Ranked
#70 on The Best Comic Book Cartoons & Animated Shows
#24 on Current Superhero Shows You Wish You Were A Character On
#22 on The 22 Greatest DC Animated Shows Of All Time
#33 on The Best Children's Cartoons with Adult Humor

Agree or disagree?
see more on Teen Titans Go!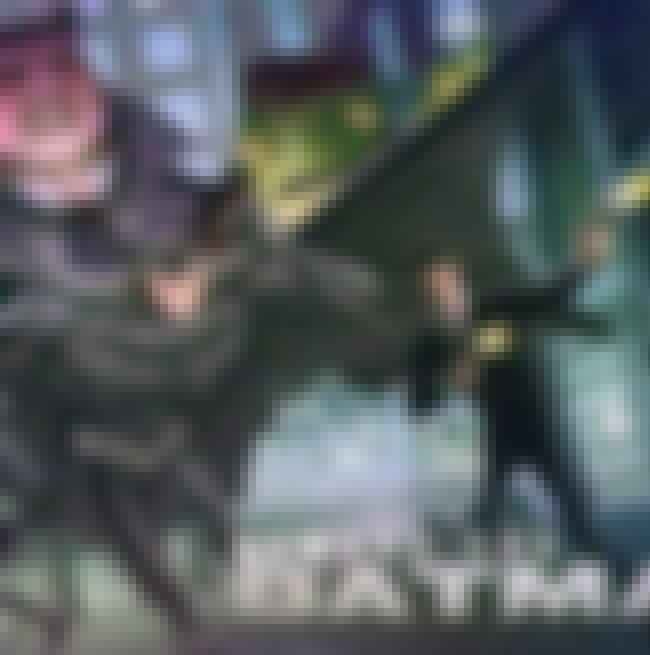 Beware The Batman has a pretty sweet name going for it, but that's about it. The CGI-heavy cartoon, which ran for one season between 2013 and 2014, made some controversial continuity choices.
It featured a "darker" Batman who was aided by a gun-toting Alfred in a grim(er) and gritty Gotham City. His traditional sidekick, Robin, was nowhere to be found, instead replaced by Katana, a character featured in Suicide Squad. The reason why this series felt the need to stray so far from the excellent precedent set by Batman: The Animated Series is hard to understand.
Actors: Kurtwood Smith, Anthony Ruivivar, J. B. Blanc
Premiered: 2013
Number of Seasons: 1
Also Ranked
#60 on The Best Comic Book Cartoons & Animated Shows
#88 on The Best Comic Book & Superhero TV Shows Of All Time
#17 on The 22 Greatest DC Animated Shows Of All Time

Agree or disagree?
see more on Beware the Batman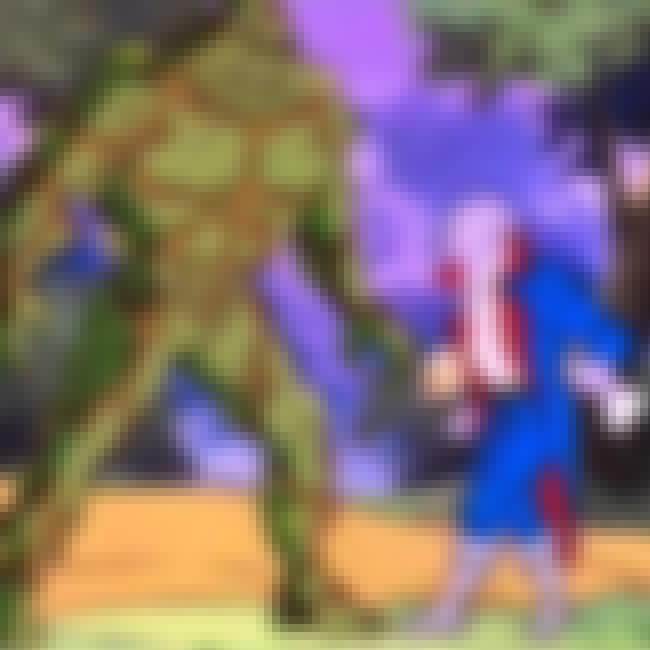 Swamp Thing started out with a theme song "inspired" by the Troggs, and it went downhill from there. The vegetative hero, known for his extremely dark, convoluted, and conspiratorial storylines, wasn't exactly a prime candidate for Saturday morning cartoons. But DC gave it a shot anyway, presumably because cocaine is a hell of a drug.
The animation was shoddy, at best, and Swamp Thing's character attributes and power set didn't really make sense for a kid's show. This resulted in a show that left everyone, including the characters within the show, muddled and confused. Groovy.
Actors: Tabitha St. Germain, Len Carlson, Don Francks, Philip Akin, Richard Yearwood, + more
Premiered: 1990
Also Ranked
#63 on The Best Comic Book Cartoons & Animated Shows

Agree or disagree?
see more on Swamp Thing