Entertainment
The Worst Supervillain Performances In Comic Book Movies

31.9k votes
5.7k voters
244k views
17 items
List Rules Vote up the actors who ruined superhero films with their awful villain portrayals.
Bad actors have ruined plenty of films. This is especially true in the superhero genre, where taking on the role of a classic Marvel or DC villain can really challenge some actors. Classic examples include Topher Grace as Venom, Peter Sarsgaard as Hector Hammond, and Arnold Schwarzenegger, king of the one-liner, as Mr. Freeze.
Sometimes bad CGI is to blame for bad villains. But terrible acting plays a part too. Regardless of how good they are in other films, all the actors on this list are guilty of some really bad comic book movie acting. For some, it's how they fail to add depth to a character. Others were cast poorly and simply didn't have the right body types to bring bulky villains to life. Still others were the victims of poor directing, bad wardrobe choices, or horrible writing, and their performances suffered as a result.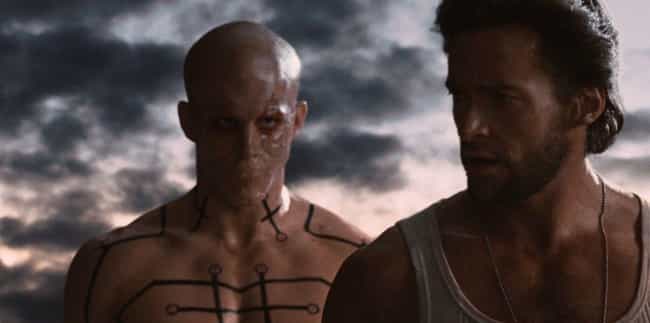 The Merc with a Mouth is notoriously hard to pin down - sometimes he's working with the forces of good, and other times he has no problem wrecking heroes. In X-Men Origins: Wolverine, he's activated by Stryker and becomes a villain Wolverine has to fight (seriously, thank God for the 2016 film Deadpool finally giving audiences a good version of the epic character - they deserved it after this abomination).
The X-Men Origins filmmakers wanted to go for a more "realistic" take on Deadpool by manipulating his body to convey similarities with his comic costume. This was a bad idea. First of all, they used skin to cover his mouth as a way mimicking the lack of a mouth hole on his costume. They also gave him adamantium arm blades to emulate his katanas, and optic blasts that imitated the signature look of his mask. The whole thing was a sh*t show, and sparked a lot of disappointment from fans. On top of that, these awful "costume" choices made it nearly impossible for Scott Adkins to really inhabit the role - he didn't even have a mouth to speak with. Talk about being set up to fail.

Was this awful?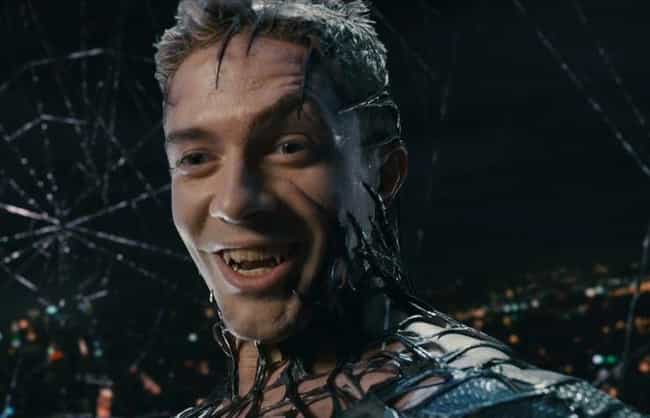 The release of Sam Raimi's Spider-Man in 2002 was a momentous occasion as viewers finally got to see the wall crawler making his long-awaited big screen debut. Many fans started eagerly counting down the days until Spider-Man would face off against his arch nemesis, Venom.
And then, five years later, fans got Topher Grace, the guy from That '70s Show. The casting was beyond questionable because Grace was a far cry from being physically imposing, a signature trait of Venom. And even though Grace went through heavy weight training to prepare for his role, the transition was from a naturally skinny guy into an average built guy. In terms of character, this version of Eddie Brock came off more like an overdramatic whiner who even stopped by a church to ask God to put a hit out on Peter Parker. Remember that? That happened. Grace's timid acting didn't help add any menace to the character, and the performance overall was pretty terrible. In the end, this Venom was underwhelming and jarringly disappointing.

Was this awful?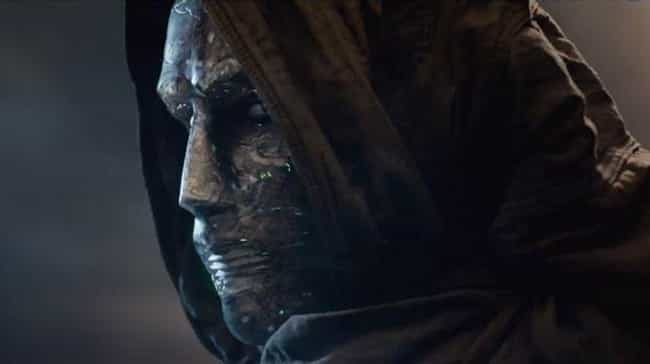 It's frustrating to see one of the most badass supervillains of the Marvel Universe get so poorly portrayed time and time again. The Fantastic Four reboot from 2015 is best remembered as a movie that did a great job in taking too much time focusing on the things that didn't matter, while taking too little to explore the things that did.
There was absolutely no exploration of Dr. Doom's time spent on Planet Zero prior to the moment when he received powers from his space suit. And the character's motivations throughout the film were murky at best. Toby Kebbell sported some charisma in his role as Doom, but the combination of horrible writing and direction hindered Kebbell's performance. Dr. Doom ended up as a weak, plot-driven obstacle that the heroes overcame in less than half an hour. Terrible CGI, and a cheesy hood and cape didn't help, either.

Was this awful?
Sarsgaard's performance as Hector Hammond in Green Lantern told the story of one man's journey to become a brilliant, cosmic, screaming pimple. It was so painful to watch, everyone was ecstatic when Parallax finally put him out of his - and the audience's - misery. If he wasn't being extremely creepy, he was yelling. And that was all there was to it.
Was this awful?