Food
The Worst Things to See When You're Dieting

180 votes
47 voters
8.8k views
14 items
Admit it: when you're dieting, thoughts of food absolutely consume your life. Whether it's the foods you want to eat, the food you've eaten, or the foods you can't eat on a diet, your every waking moment is overrun by thoughts of food. Bacon. Chocolate. Bread. Pasta. Cookies. French Fries. Food, give it to me now! But no, you're allowed none of this. In fact, this sentiment pretty much sums up your life at any given moment when you're on a diet.
And as if the food restrictions you've placed on yourself for the sake of health/dietary restrictions/need to look good naked aren't enough, society makes it a point to throw all sorts of temptation your way to break your diet and head to the nearest burger joint for a double cheeseburger. From whole shows about calorie bonanzas masquerading as food to Girl Scout cookie pushers on every corner, there are a litany of reasons the Universe throws at you not to diet, and these are the worst of them.

You know you're screaming "That bitch has never digested a burger in her life!" at the TV just like everyone else.
Agree or disagree?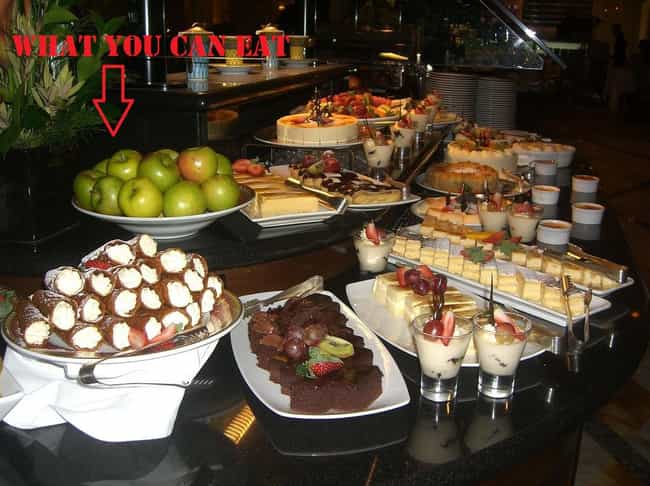 Of course I want an apple instead of a strawberry glazed marscapone cheese cake! How did you know???

Agree or disagree?
Skinny, Happy People at the Gym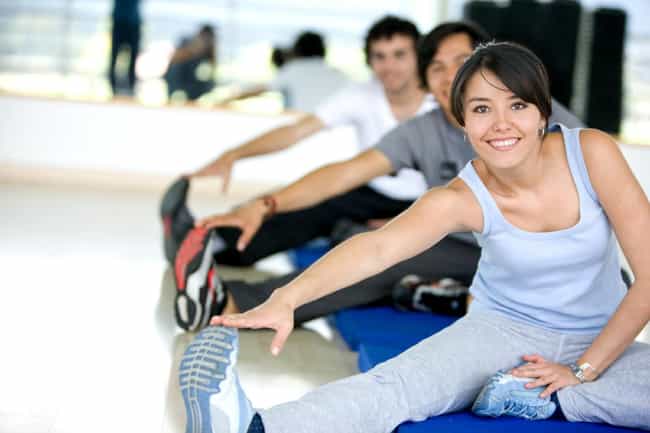 Oh, you're at the gym to maintain? Effffff youuuu.

Agree or disagree?