Entertainment

16 Of The Worst Things About Split, M. Night Shyamalan's Latest Comeback Film

Split, M. Night Shyamalan's film about a man with multiple personalities who kidnaps a trio of teenage girls, isn't great. It's obvious that a lot of hard work was put into this movie by a lot of talented people, but it just doesn't work. The worst things about Split are the moments that you know could have been so much better, or where it seems like M. Night Shyamalan settled for what appeared onscreen.
Is Split good? It feels unfair to make a hit job on a film made by a writer and director who more often than not creates original films with no kind of tie-in to external media, and the films cost nothing. For instance, Split only cost $10 million. It's going to be fine. Everything is fine. All of those karmic allowances aside, the film still isn't good. By the time the film settles on what it wants to accomplish the clock is already running out, and even though the actors lean into their roles, no matter how ridiculous, they can't save a movie that's not willing to save itself.
If you haven't seen Split yet, you should know that the twist ending is going to be ruined in this run down of all the problems with the film. There's no way to talk about the myriad issues in the movie without discussing the final scene of the film that legitimately changes everything. Now that you've been warned, continue reading to find out the worst things about Split.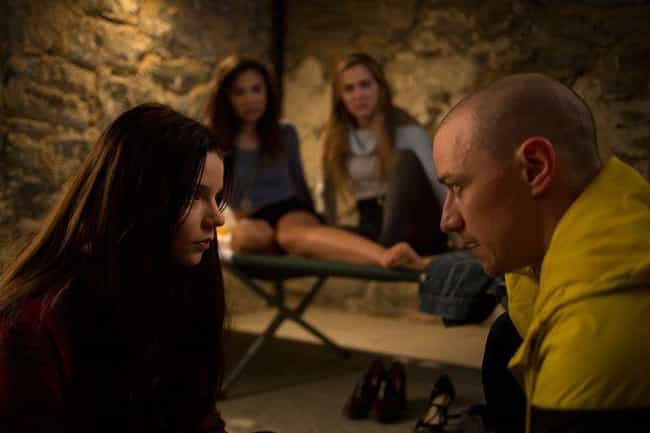 You know the old film adage, "tell, don't show," where you have your characters sit around and talk for an hour and a half until you decide that it's time they actually do something? Wait, that can't be right. Oh, yeah, that's totally backward and not right at all. Split is what some would call a "slow burn" thriller, but it's really just a movie that takes almost two hours to get started, and by the time the audience gets to the ending, they aren't any more interested than they were to begin with.
It's Disappointing That James McAvoy Is Trying So Hard In This Movie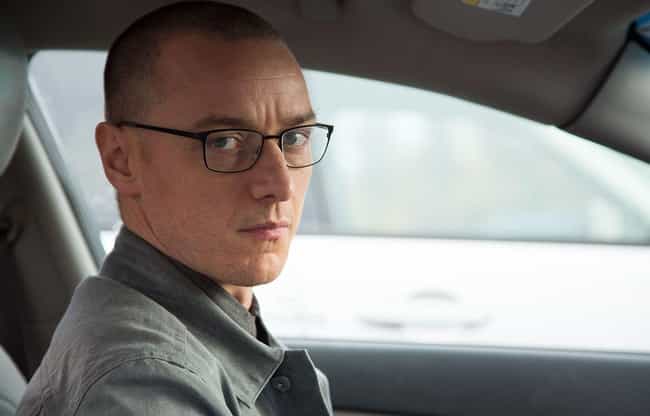 Dear readers, James McAvoy worked so hard for this dumb movie. He takes every ridiculous thing that was written for him and throws himself into it with the ferocity of someone playing Hamlet in the West End. If there's a piece of scenery that goes un-chewed by McAvoy, then you don't notice, because he's the real deal and he brings a gravitas to this movie that elevates the entire production.
Everyone Is Trying Their Darndest To Make The Movie Work, But It Just Doesn't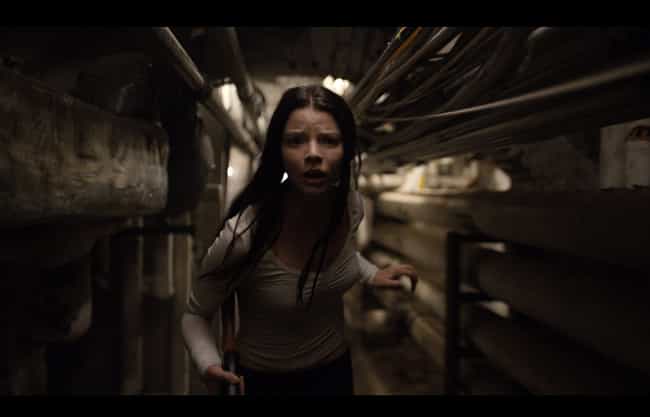 It's not just James McAvoy that's trying to pull this movie out of the bog of indecision that it's placed itself in; every actor in this film throws themselves into their roles in a way that you wish more A-list actors would in movies that make more money than the GDP of a medium-sized country. The trio of teenage girls in this movie are really great, Anya Taylor-Joy (who you might remember from another movie that should have been good but wasn't, The Witch) is fantastic, and the cinematographer for this movie made some very interesting choices, but the movie still doesn't work and that makes all of that effort seem like it was wasted. If you ever meet anyone who worked on this movie, give them $10. They earned it.
Hedwig, A Character You'll Grow Very Tired Of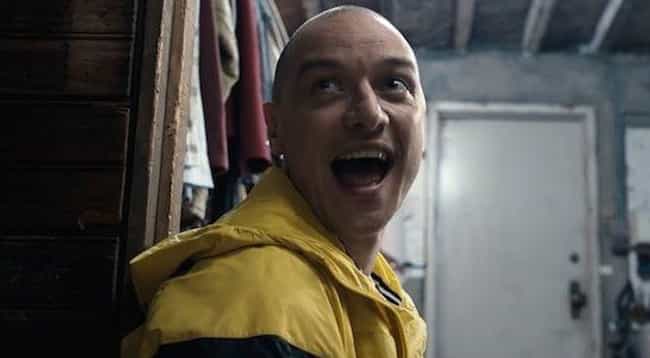 Woof. For all you aspiring filmmakers out there who are writing men playing children, or mentally deficient characters who only have the mental capabilities of a child into your scripts, stop right now. Set your computer on fire and rethink your life.
The character of Hedwig is one of James McAvoy's personalities, and he's a nine-year-old who loves to kiss and dance. It's supposed to be unsettling to watch McAvoy play this character. The audience shouldn't feel good about a grown man acting like a child, but the only thing his performance was able to illicit from theater audience was laughter. The character of Hedwig felt off from the start and it should have been scrapped for something else or played with a little more menace.