Total Nerd
The 10 Most Violent Things That Ever Happened to Gotham City in Batman

924 votes
241 voters
22.9k views
10 items
List Rules Vote up the most disturbing things that have ever happened to Gotham.
Any character who lives in the world of Batman and DC comics knows that Gotham City disasters are as common as rain in Seattle. If you're a citizen living in Gotham (serious question, why would someone live there?), then every day your alert level is turned to red as you wait for whatever fresh horror to interrupt your normal afternoon. Maybe the Joker wants to turn all the citizens into zombies using his joker gas. Maybe there's a thousand ninjas descending upon the city with the sole desire to burn it all to the ground. Maybe a giant monster is strolling through. Maybe a natural disaster will send the entire city into chaos.
The people of Gotham may not know what's coming, but the chances of living through another of the very coommon Gotham City catastrophes is pretty damn high. Below is a list of the worst things that have happened in Gotham, so check it out and wonder why in the heck people don't just pack up and head toward the hills.
The Joker Infects All of Gotham with his Joker Gas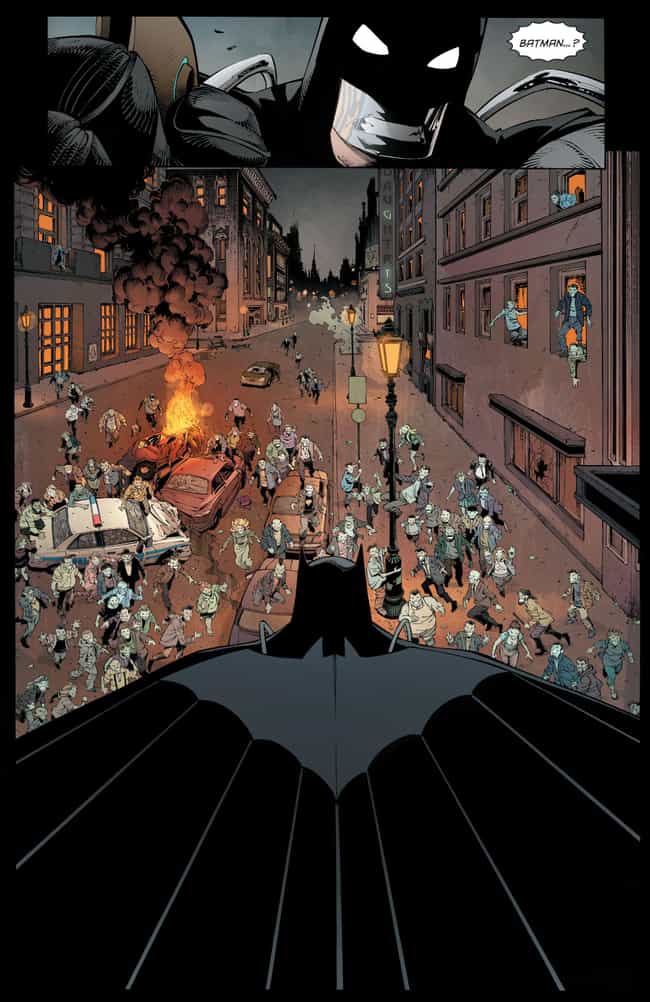 Why would anybody ever live in a city where the Joker constantly runs free? Sure, by Batman: Endgame, people have presumed the Joker dead, but any smart citizen should know that the Clown Prince of Crime always comes back for a last laugh. In this comic event, the Joker does indeed come back and enacts one of his most gruesome plans ever. First he turns the Justice League against Batman using Joker Gas, and then, the entire City of Gotham. Batman remains one step behind throughout the comic and he eventually has no choice but to watch Gotham's citizens go crazy and tear each other apart.

Was this disturbing?
Gotham Becomes No Man's Land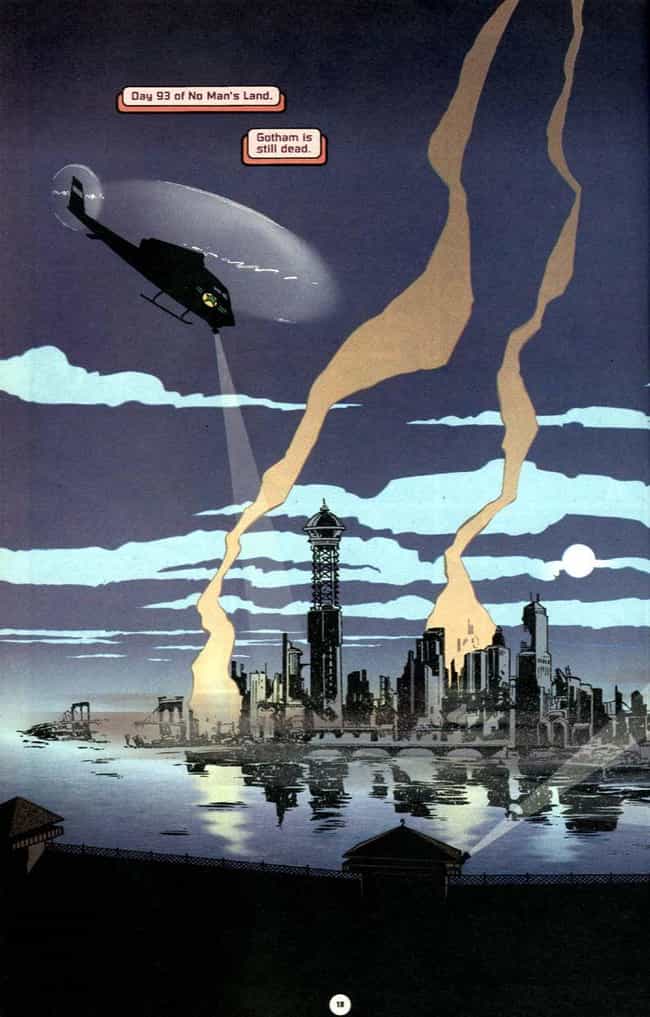 The absolute worst thing to ever happen to Gotham City wasn't the result of some demented clown or alien invasion, but rather a classic natural disaster. For 20 seconds, an earthquake measuring 7.6 on the Richter scale shook Gotham, changing it forever. After the disaster, authorities couldn't restore order and crime and chaos in the city got much worse. The U.S. government officially cut off Gotham from the rest of the world and declared it No Man's Land. Batman had to fight harder than he ever had before, both as Bruce Wayne and as The Dark Knight, to prove that the city and its helpless citizens were worth saving. It's one of the best stories about Gotham City ever.

Was this disturbing?
Thousands Die as a Result of Mass Contagion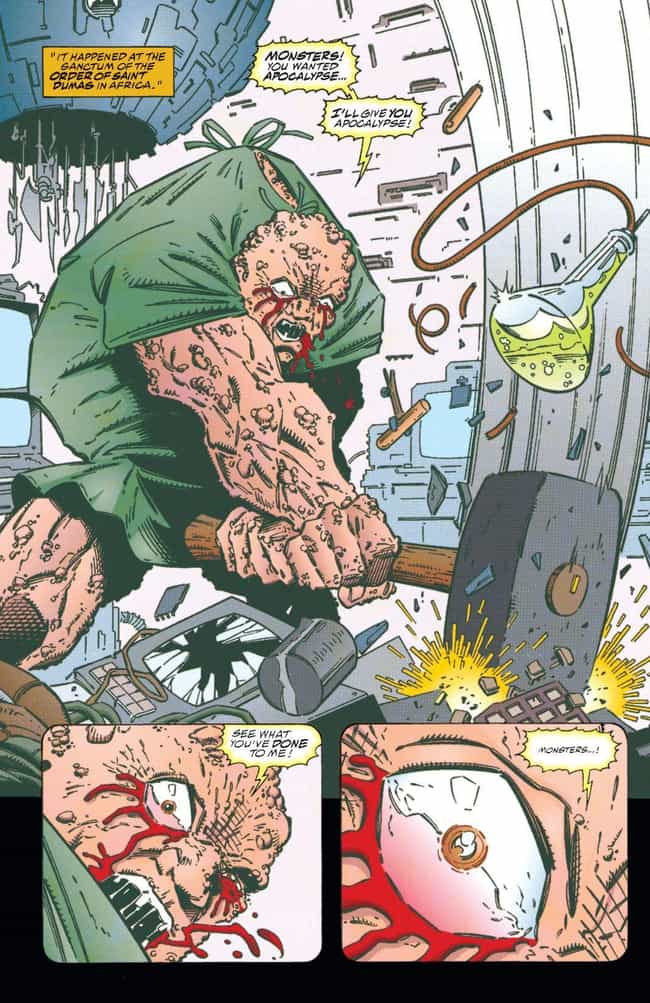 Gotham City has dealt with a lot of crappy situations, but one of the most memorable ones includes the events of Batman: Contagion. In that story arc, Batman discovers that a lethal disease is on its way to Gotham City, and even though The Dark Knight and his team try everything to stop it, it still gets released. By working closely with the hero known as Azrael, they finally find a cure, but not without the plague claiming thousands of lives. It crippled the city and left it in a weakened state it could never fully recover from.

Was this disturbing?
Scarecrow Causes a Massive Evacuation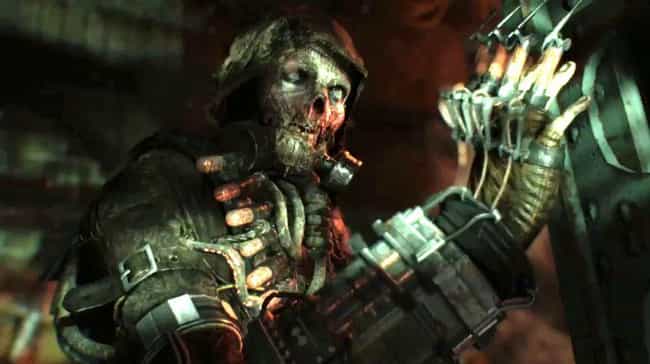 While not a comic book moment, exactly, the storylines for Rocksteady's Arkham games deserve some sort of recognition for being fantastic Batman stories. In the final game of the trilogy, Batman: Arkham Knight, the citizens of Gotham evacuate the city because the Scarecrow has an icy grip on Gotham. He threatens to detonate bombs filled with his fear toxin across the city if people don't leave and the already frightened citizens have no choice but to comply. It forces Batman to once again step up and save the day.

Was this disturbing?