Unspeakable Times
11 Of The Grisliest Trunk Murders In History

With the advent of passenger rail travel in the 1800s, people started taking trains to destinations all over the United States and beyond. At the time, it was common for travelers to pack their belongings in large trunks, making it easy for them to transport enough clothing to last them several weeks. However, these trunks were soon used by cunning criminals for a decidedly sinister purpose: concealing and transporting dead bodies. In fact, these containers were used so often by killers to hide and move their victims that the crimes were referred to as "trunk murders."
Long after trains were replaced with airplanes as the preferred mode of travel, killers still used these large containers to hide their victims' remains. In fact, some of the worst trunk murders occurred well into the 20th century. While a few murderers stuffed dead bodies into trunks and traveled with their victims' corpses by train, other killers kept containers packed with decomposing human remains in their homes, filling their houses and apartments with the stench of rotting flesh.
Thankfully, trunk murders are relatively uncommon today, with few bodies found in shipping trunks in the 21st century. But there's certainly no shortage of corpses turning up in unexpected places in the world.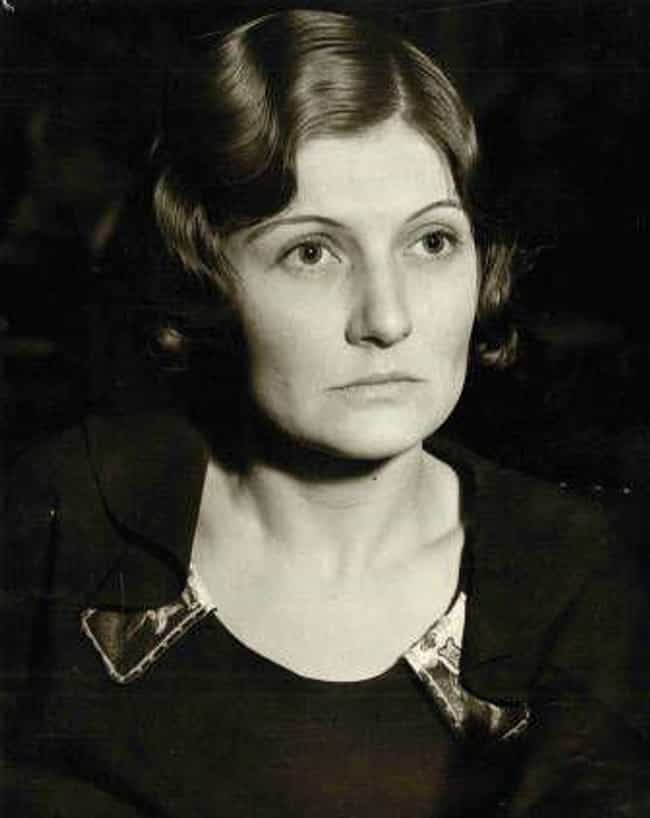 Winnie Ruth Judd was accused of murdering two of her friends - Hedvig Samuelson and Agnes Anne LeRoi - on October 16, 1931. She allegedly shot them to death in their Phoenix, AZ, bungalow, later claiming that she killed the women in self-defense when they attacked her during an argument about a man. Then, according to the prosecutors, Judd and an accomplice dismembered Samuelson's corpse and left LeRoi's body intact, stuffing the remains of both women into two shipping trunks, a hatbox, and a small suitcase.
On October 18, 1931, Judd boarded a train bound for Los Angeles. But when she arrived in California the following morning, the corpses were discovered by station personnel because the trunks were leaking fluid and emitting a foul odor. Eventually, Judd, who the press dubbed the "Trunk Murderess," was arrested, convicted of killing LeRoi, and sentenced to death for committing first-degree murder. However, the convicted killer appealed her sentence, and she was eventually sent to a psychiatric facility.
Judd escaped from the mental hospital six times before she was released on December 22, 1971. She died in 1998 at the age of 93.
Elsie Sigel Was Strangled To Death By A Jealous Lover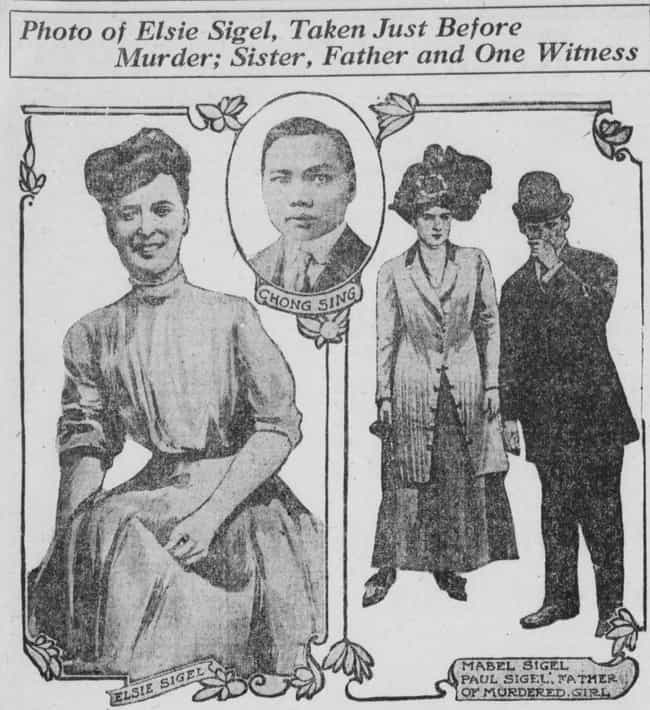 On June 18, 1909, Manhattan restaurant owner Sun Leung went to the home of his 30-year-old cousin, Leon Ling, after not hearing from his relative for several days. However, before Leung even entered Ling's Chinatown apartment, he noticed a putrid odor coming from inside and returned moments later with law enforcement. After breaking down the door of Ling's home, the police noticed a large trunk wrapped in rope. After opening the container, they made a shocking discovery: inside the trunk was the badly decomposed body of a young woman who was eventually identified as 19-year-old Elsie Sigel. The teenager had been strangled to death, with the rope still tied tightly around her neck, and most of her clothing had been removed.
After conducting a thorough investigation, the officers determined Sigel - who was a missionary intent upon teaching recent Asian immigrants about Christianity - had met Ling while visiting Chinatown with her mother. The two eventually became romantically involved, but Sigel had another lover. According to law enforcement, Ling killed Sigel in a jealous rage before stuffing her in the trunk and fleeing the country.
Investigators were never able to apprehend Ling, but the scandal caused by Sigel's brutal murder and the couple's interracial relationship - which was incredibly taboo at the time - made it one of Chinatown's most talked about mysteries.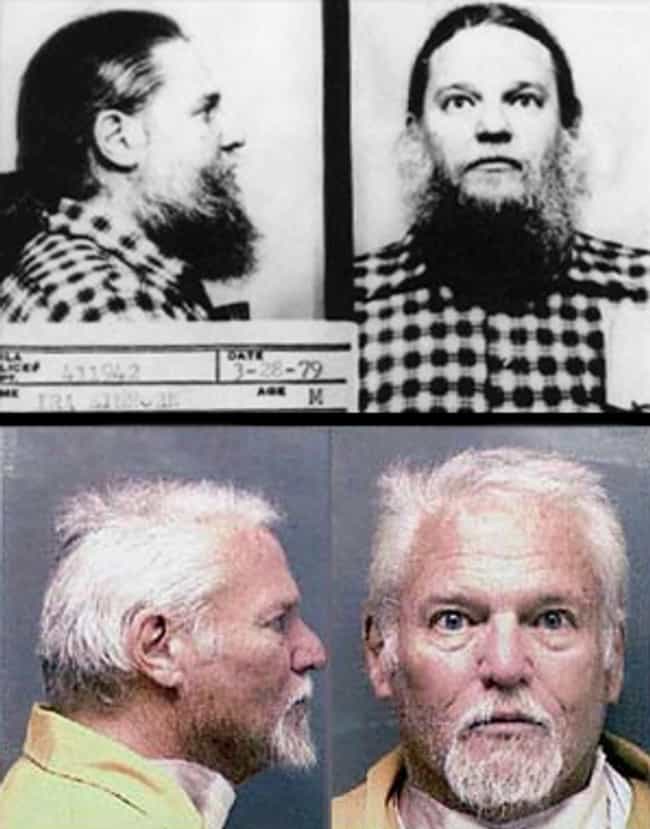 On September 9, 1977, 37-year-old Ira Einhorn's former girlfriend visited his Philadelphia, PA, home to collect some of her belongings after ending their five-year relationship. Shortly after Helen "Holly" Maddux, age 30, went inside Einhorn's apartment, her he killed her. He placed her corpse in a large trunk, surrounding her lifeless body with newspapers, packing peanuts, and air fresheners to cover the unmistakable odor of rotting human flesh. Maddux's body wasn't found until March 28, 1979, when Einhorn's neighbors contacted law enforcement to complain about a foul odor emanating from his home and a reddish-brown liquid leaking through his floor into the apartment below.
When officers opened Einhorn's bedroom closet, they found the trunk containing Maddux's partially mummified corpse, which weighed just 37 pounds. An autopsy revealed multiple skull fractures, indicating Einhorn had most likely beaten her to death with a blunt object.
Einhorn was charged with Maddux's murder, but he fled the country and lived as a fugitive in Europe for two decades. However, police apprehended Einhorn in France in 1997. In October of 2002, a Pennsylvania court convicted him of murdering Maddux and sentenced him to life in prison without the possibility of parole.
Henry Moity Murdered His Wife And Sister-In-Law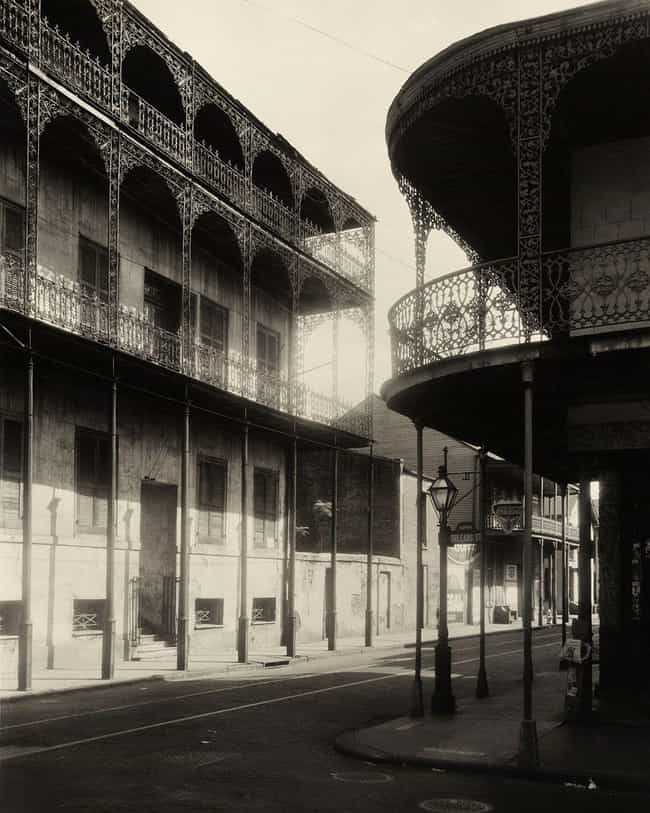 In New Orleans, LA, on the morning of October 27, 1927, the mutilated and dismembered bodies of two sisters - Theresa and Leonide Moity - were found by the family's housekeeper. They had been stuffed inside two trunks in a home the women shared with Theresa's husband Henry and the married couple's three children. The police quickly identified Theresa's husband as their prime suspect, and after a manhunt, Henry was captured in a Louisiana bayou. Henry confessed to the killings, claiming he became enraged when his wife said their marriage was over and his sister-in-law attempted to interfere in the ensuing argument.
When investigators searched the home where the women had been killed, they discovered a story Leonide had written in which she warned girls to "be careful, for marriage is a life sentence." The following year, Henry was convicted of killing his wife - but not his sister-in-law Leonide - and he was sentenced to life in prison.