Unspeakable Times
The Most Nefarious White-Collar Crimes In Living Memory

When the term white-collar crime comes up, people may think, "At least nobody was hurt." But these types of cases aren't always victimless. Many innocent people paid - literally and figuratively - for high-profile criminals' misdeeds. These victims' retirement funds, savings, and medical insurance? All gone. Some also had to postpone surgery, as they no longer had the medical insurance, salary, or savings to cover it.
These famous white-collar criminals collectively bilked people out of billions of dollars, and some faced punishments far less severe than those historically given to people convicted of minor crimes. Other white-collar criminals, like Jordan Belfort, wrote books after being incarcerated and continued to lead a wealthy lifestyle.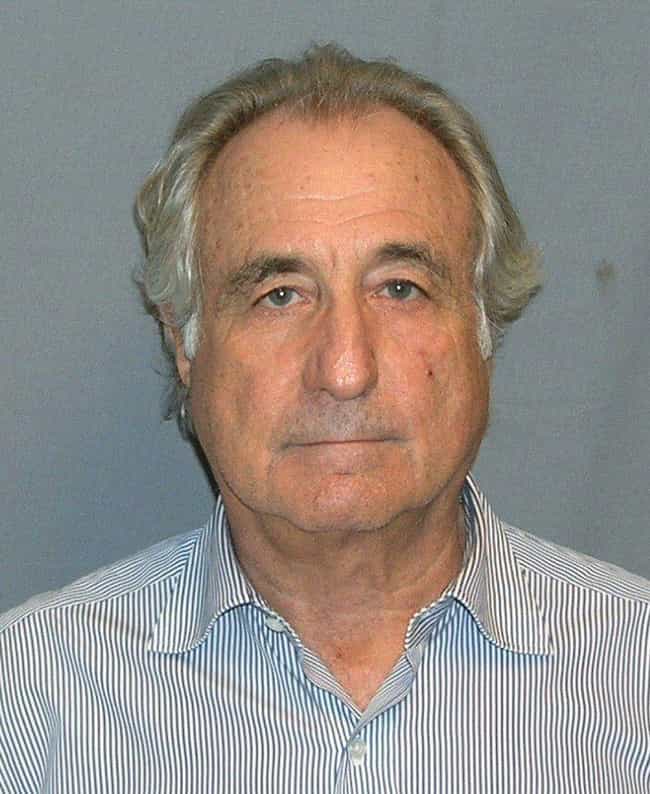 Bernie Madoff Defrauded Investors Of $65 Billion
When the term Ponzi scheme arises, the name Bernard "Bernie" Madoff may come to mind. Madoff, born in Queens, NY, in 1938, founded Bernard L. Madoff Investment Securities in 1960. Madoff married his high school sweetheart, Ruth Alpern, in 1959, and the pair had two boys, Mark and Andrew.
Madoff's investment fund turned into a sort of exclusive club, but in reality, it was all a big sham. Admittance required a prospective member to know someone friendly with Madoff - in addition, simply being wealthy didn't guarantee an invite to the inner circle. What nobody knew, though, was Madoff fabricated the value of his returns - there was no fund. The generous returns paid out to his investors derived from the pockets of other fund investors.
In 2008, the mounting pressure from the financial crisis cracked Madoff's contrived fund. He told his sons what he had done and the extent of his fraud. His sons alerted authorities to their father's misdeeds. It turned out Madoff had defrauded his clients of $65 billion.
On March 12, 2009, Madoff pleaded guilty to 11 charges, which included money laundering, perjury, false filings with the SEC, and fraud. He received a sentence of 150 years in federal prison. Madoff's 13,500 victims ran the gamut from businesses - such as financial institutions, colleges, and banks - to churches, charitable organizations, and celebrities, including Steven Spielberg and Kevin Bacon.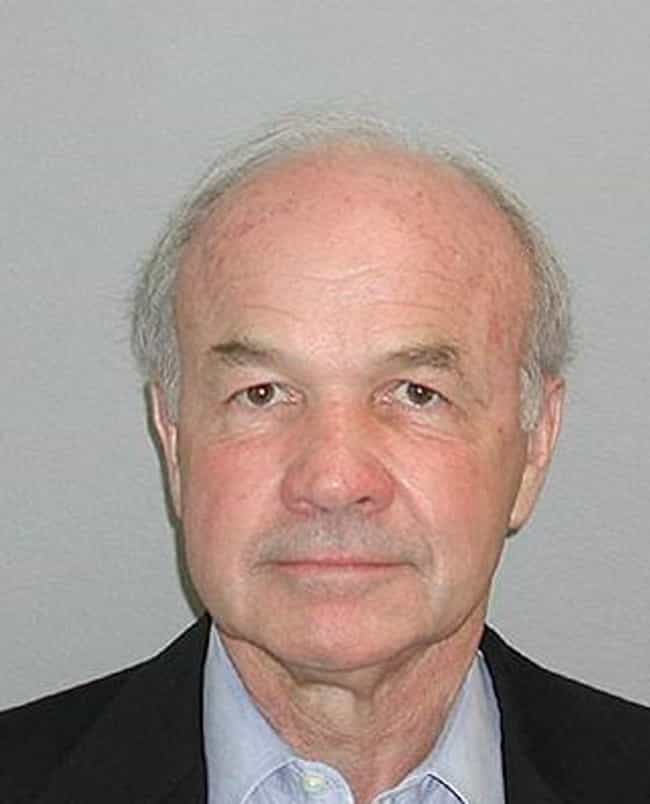 Enron Executives Hid Massive Company Losses While Illegally Offloading Personal Shares Of Stock
Enron Corporation was trading at roughly $90 per share when it reached a $70 billion valuation. In 2002, Fortune ranked Enron the fifth largest company in the US. Enron also became one of the biggest financial scandals in history.
Enron's accounting was dubious. Kenneth Lay, Jeffrey Skilling, and other inside actors participated in mark-to-market accounting. When the company created an asset, they recorded the estimated profit for this fledgling asset on the books, despite it not being profitable yet. If the profit ended up being less than expected, they would create a shell corporation to take the hit - thus, Enron wouldn't have to report it as their loss.
But the losses continued, and CFO of Enron Andrew Fastow and the accounting firm Arthur Andersen started to use off-balance-sheet Special Purpose Vehicles and other creative accounting methods to bury the losses.
In September 2001, Lay and other company executives encouraged employees to not only purchase more company stock, but to invite their friends and families to buy stock, too. Once it became clear Enron was going to disclose a $618 million third-quarter loss and would likely undergo an investigation, Anderson employees had to destroy as many documents as they could find.
Most of Enron's employees lost the entirety of their retirement plans, as the company encouraged them to continue to purchase stock, despite leadership being aware of Enron's dire financial situation. In addition, the company did not allow employees to sell off their stock for several months until Enron formally declared bankruptcy. This did not stop leadership from unloading their shares - Lay and Skilling sold millions of dollars' worth.
Then Enron immediately let go of roughly 5,000 employees at its Houston headquarters. Days before the bankruptcy announcement, Enron awarded a dozen high-ranked staff members $55 million in bonuses.
Skilling faced charges for 35 counts of fraud and insider trading, while Lay had charges for conspiracy, securities fraud, wire fraud, bank fraud, and making false statements. Both men pleaded not guilty, but the court later convicted the men of conspiracy and fraud. Before Lay learned of his sentence, he died from a heart attack on July 5, 2006.
Fastow pleaded guilty to conspiracy to commit securities and wire fraud in exchange for a deal involving his cooperation in the investigation. More than three years later, Enron's shareholders and investors filed a class-action lawsuit, which concluded with a $7.2 billion settlement.
Created after the Enron scandal, the Sarbanes-Oxley Act of 2002 aimed to restrict fraudulent accounting.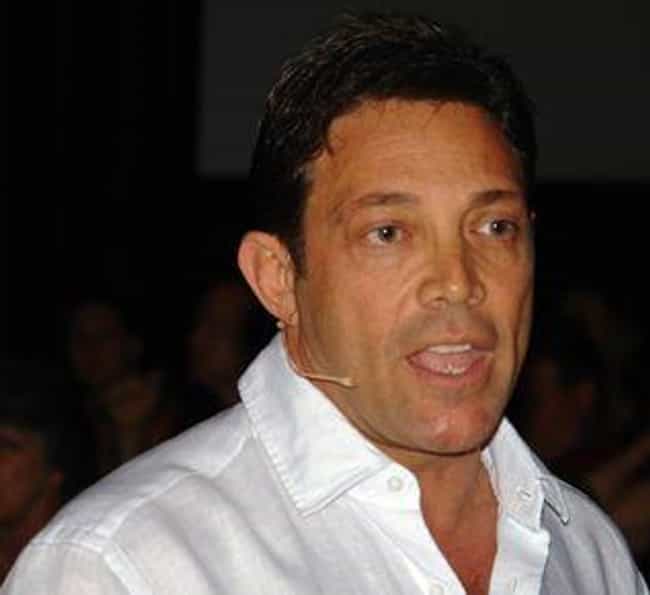 Jordan Belfort Received A $110 Million Fine For A 'Pump-And-Dump' Scheme
Born in New York in 1962, Jordan Belfort always had an eye on making money; he became involved in many ventures (including dental school) before settling on selling stocks. At first, he sold penny stocks, but soon graduated to the big leagues. He and his friend Kenneth Greene formed a broker-dealer franchise of Stratton Securities and quickly made enough money to purchase the company. They reincorporated as Stratton Oakmont.
Belfort refused to run his corporation like a typical stodgy firm. The office reportedly had a regular supply of cocaine, Quaaludes, and alcohol. Belfort's substance abuse spurred his out-of-control behavior. He crashed a helicopter, sank a yacht, and allegedly hired "hundreds of prostitutes."
He also scammed his clients out of millions of dollars. Belfort engaged in a pump-and-dump scam. He and his associates would claim a specific stock's value would rise, usually with a guarantee of a favorable return.
In 1990, the SEC started to investigate Belfort's firm, but did not bring up any charges until 1992. They alleged the firm had "defrauded investors and manipulated stock prices," causing their investors to lose more than $200 million. Belfort received a lifetime ban from working in the securities industry. In 1999, the court sentenced Belfort to four years in prison after he pleaded guilty to securities fraud and money laundering. He had to pay back $110 million; as of 2018, Belfort still owed $97 million.
While in prison, Belfort's cellmate was comedian Tommy Chong. Thoroughly entertained by Belfort's stories, Chong encouraged him to write a book, which director Martin Scorsese later adapted into a film. Leonardo DiCaprio portrayed Belfort in the 2013 film The Wolf of Wall Street.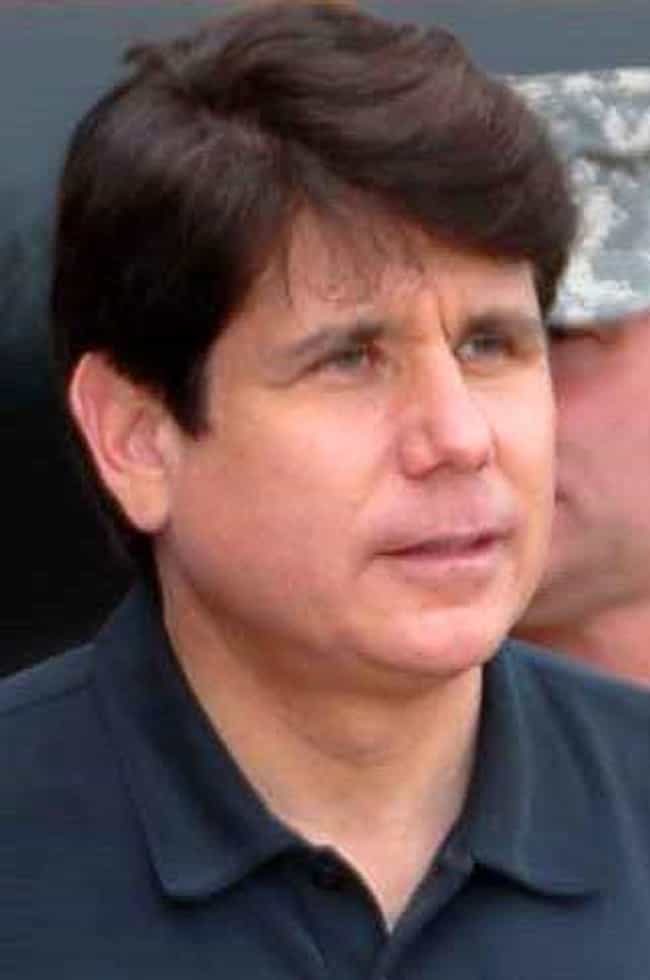 Rod Blagojevich Tried To Sell Barack Obama's Senate Seat
Rod Blagojevich was the governor of Illinois between 2003 and 2009. He rose through the ranks to become the Cook County assistant state attorney and later served in the House of Representatives. While his career appeared impressive, his behavior proved otherwise. He cut deals for his friends and prevented government funds from being used until he could get a kickback.
A company wanting to have business dealings with Illinois allegedly had to pay between $50,000 and $100,000 for the opportunity. In 2008, Barack Obama became president-elect, leaving his Senate seat in Illinois. Blagojevich reportedly was attempting to essentially "sell" the seat to Jesse Jackson Jr. for $1 million in the form of a campaign contribution. FBI wiretapped Blagojevich's phones - due to a tip about his selling the Senate seat - and caught him.
Arrested in December 2009, Blagojevich later faced impeachment and had to resign from being governor. The first trial resulted in a hung jury. Prosecutors were undaunted and secured a second trial. The judge found Blagojevich guilty on 17 of the 20 charges for corruption. Ten of the counts dealt with wire fraud, and the rest were a mix of extortion and bribery.
A juror later revealed, "We felt it was very clear he was trying to make a trade for the Senate seat." Blagojevich received a sentence of 14 years behind bars. In May 2018, President Donald Trump announced he might pardon or commute Blagojevich's sentence.