History
The Worst Wildfires in US History

Updated June 17, 2020
103.3k views
12 items
Wiping out millions of acres of land and killing hundreds, the worst wildfires in US history are some of the worst natural disasters to ever hit the country. Though not all were caused by natural means, with some set by arsonists or created by abandoned campfires, each devastated large areas of land, wiped out buildings, and caused fatalities.
What are the most major wildfires and major forest fires in the history of America? Though modern times have seen large fires, especially in California and Texas in the past few years, the worst fires ever seen in the United States took place over 100 years ago.
If you're curious about things like the biggest fire in history and other kinds of natural disasters, check out more lists like Worst Earthquakes of All Time, Most Devastating Global Famines and Droughts, Most Shocking Tornadoes.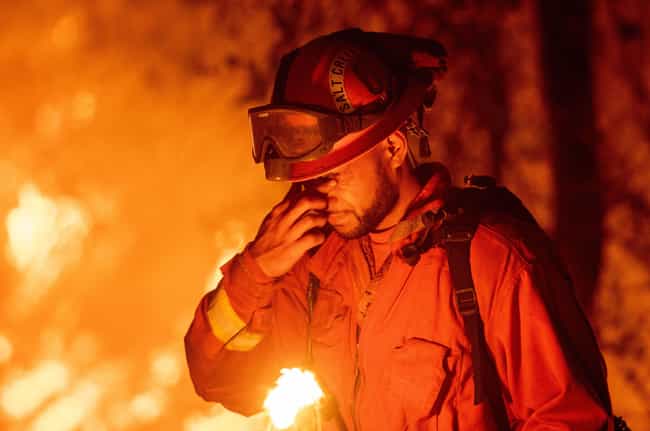 2018 California Wildfires
On July 23, 2018, the Carr Fire in Redding, CA, started with an innocuous incident: a trailer's tire blew out, and the friction from the tire's rim sent a spark into some dry brush off the 299 Highway. Wildfires popped up all over the state. Some spread via this initial spark, while others were the product of record-high temperatures and extremely dry conditions. Others, like the Cranston Fire, were the result of arson.
In 2018, wildfires ravaged the West Coast, with three major fires – the Mendocino Complex, Ferguson Fire, and the Carr Fire – causing the most destruction. The Mendocino Complex Fire earned the unfortunate title of California's largest wildfire, burning over 282,000 acres of land.
The Carr Fire has proved the deadliest, taking seven lives. It has also destroyed 1,000 homes around Redding, CA. It burned 154,524 acres. The Ferguson Fire shut down Yosemite Park, and it burned 94,331 acres of land. Collectively, these large fires, along with thousands of smaller fires, blazed through 712,135 acres.
2016 Gatlinburg Firestorm
Mountain resort city Gatlinburg, TN was consumed by a firestorm in late November and early December 2016. Fourteen people died from the blaze, including a mother and her two young daughters and Dr. Ed Taylor, a local minister who officiated more than 85,000 weddings.
The fire became exceedingly dangerous when strong winds spread a small patch of flames across a large swath of Great Smoky Mountain National Park. By the time the it died down, 17,000 acres were scorched and 1,700 structures destroyed. About 14,000 people were evacuated, 134 injured, and 2,500 left without power. Before and after pictures show the extent of the devastation.
Dolly Parton, whose theme park, Dollywood, abuts Gatlinburg, organized a telethon to benefit victims of the fire, to take place on December 13, 2016. As of December 5, Parton had raised $1m for fire victims through other efforts.
2017 California Wildfires
California was ravaged by wildfires throughout 2017. In October, blazes killed at least 44 people and burned down 10,000 buildings in Northern California's wine country.
Then, in December, the Santa Ana winds whipped up multiple fires in Ventura County. The dry conditions and strong winds made containment all but impossible, and the fires raged through tens of thousands of acres of land. The blazes were so massive they could be seen from space. An estimated 159,000 acres of land was burned. One fire-related death was reported, 535 homes and structures were destroyed, and over 6,700 firefighters were deployed to quell the flames.
Scientists found the nature of the fires troubling. Amalie Orme, a Cal Stat professor of geography and environmental studies, expressed astonishment by the level of destruction wrought, noting, ""We have not seen this number and this size of fires at least within our memories."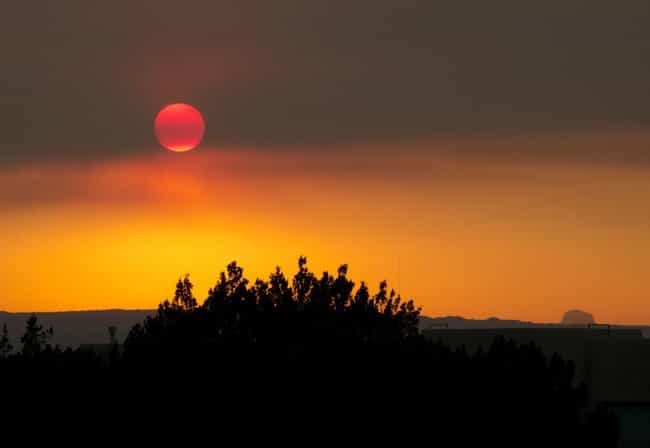 Burning from May 29, 2011, to July 8, 2011, the Wallow Fire was named after the Bear Wallow Wilderness, where the blaze in Arizona and New Mexico started. Over 535,000 acres of land and more than 60 buildings, which was believed to have been started by an abandoned campfire.