Culture
The Most WTF Items Ever Found at Garage Sales

26.7k votes
3.2k voters
864k views
12 items
We know the thought of waking up early on a Saturday to dig through boxes of old stuff that's definitely covered in spider webs doesn't sound like the perfect start to your weekend, but believe it or not, there are some people who love waking up early to hit the garage sales. The best garage sale junkies know that a few hours of lost sleep is worth all the super weird treasures you can find at six o'clock in the morning when you're sorting through a presumably dead person's stuff. Come along on our journey through some of the most WTF garage sale finds, and try not to get too creeped out.
Even if you can't pull yourself out of bed in time to find any garage sale steals, you can at least appreciate some of the bonkers finds that we've collected on this list. Maybe the site of a nightmare clown made out of vegetables (yeah, we said it) will inspire you to drink a pot of coffee and start trolling your neighborhood in search of once in a lifetime deals. If you like devil dolls, tanning beds that might be time machines, or paintings that we're averse to calling art; then you can look forward to on this list of the most WHAT THE F*** WHERE YOU THINKING garage sale items.
You don't need a vintage Santa Claus to tell you to vote on which second hand find is the most WTF before leaving us a comment telling us about the Beanie Babies you found at your neighbor's estate sale.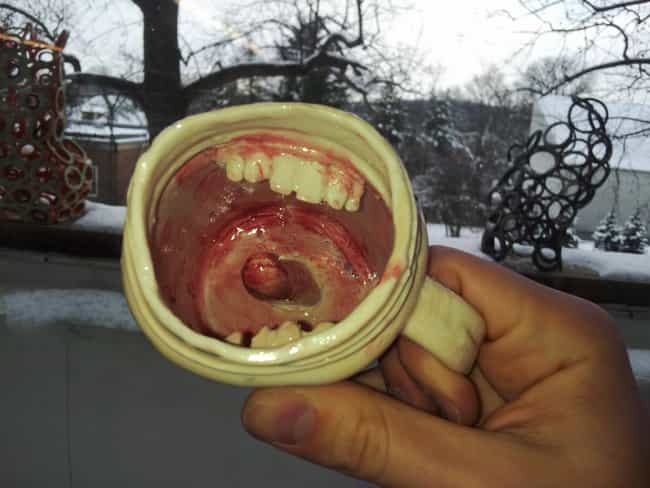 Is this startling?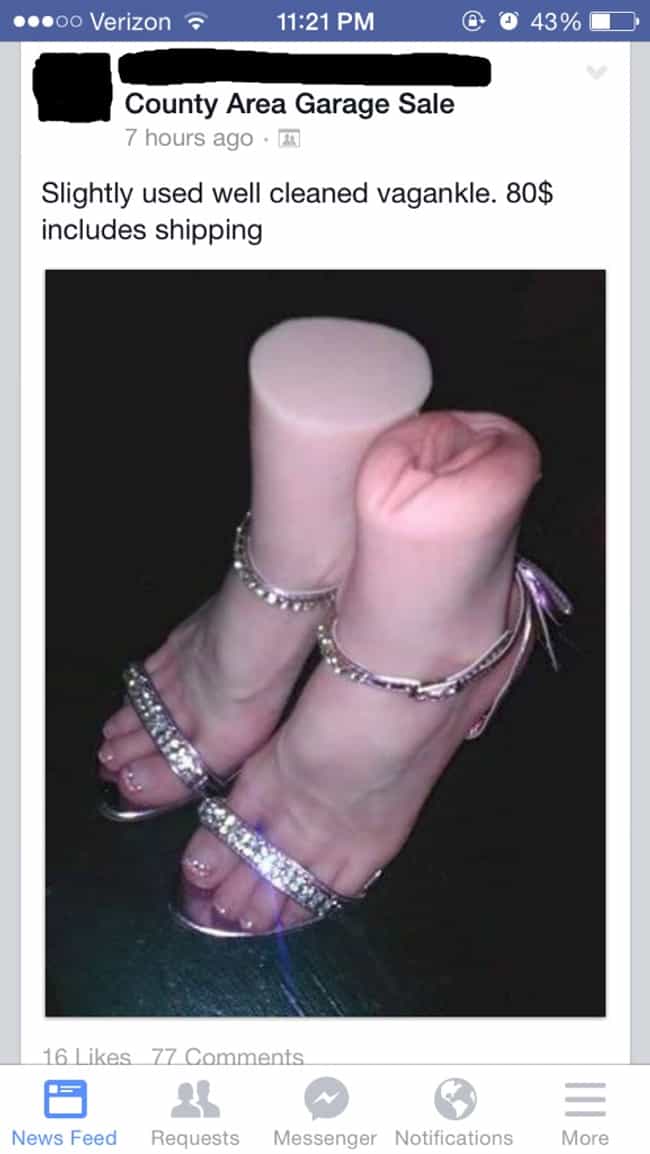 Is this startling?
If You're Looking for a Friend, Look No Further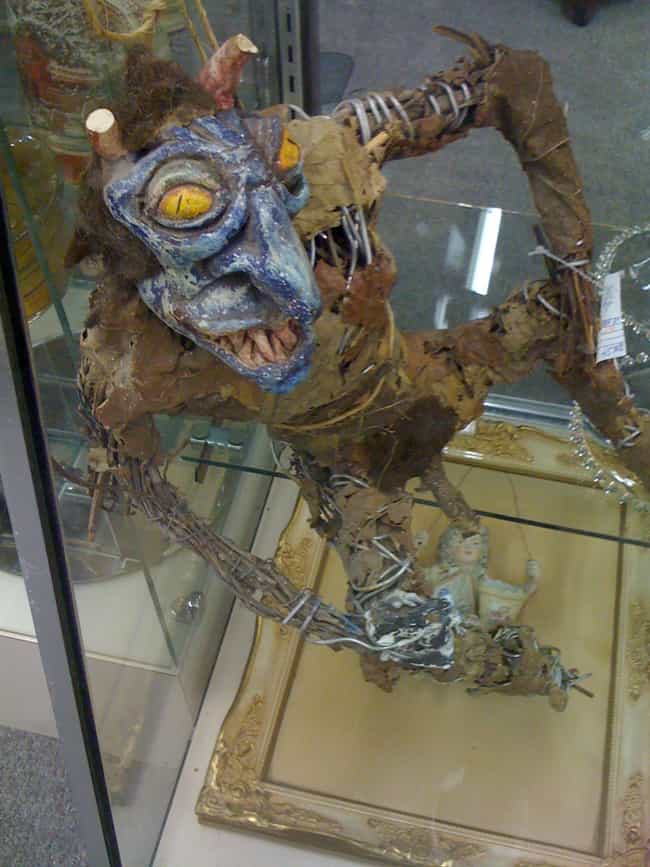 Is this startling?
Eat Your Vegetables or He'll Eat Your Soul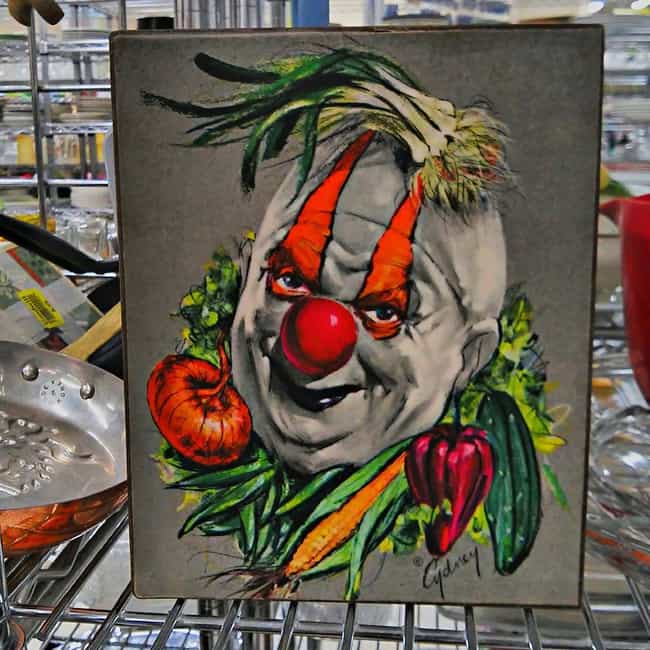 Is this startling?