Total Nerd
23 WTF Moments from the Walking Dead Midseason Finale

1.4k votes
272 voters
207.7k views
23 items
List Rules Vote up the over the top and unexpected moments from Season 7's midseason finale.
Don't let Maggie eat your apple. SPOILERS ahead.
By far he craziest thing in The Walking Dead's Season 7 midseason finale is Daryl eating that peanut butter with his fingers. Just kidding. There are many transcendent moments, including Spencer's gutsy death, Olivia's bullet surprise, Rick's murdery groove coming back, Daryl's brutal beatdown of Fat Joey, and Negan's ability to recognize a homemade bullet in a flash.
Of the insane moments from the midseason finale of The Walking Dead, everybody can all agree that that hug between Daryl and Rick is emotional goodness after not living on easy street for a while? More of this, please.
Continued madness includes Rosita trying to kill Negan with one measly bullet, how strong Negan's pasta game is, the sensible shoes of a mysterious spy in the woods, Carol's interrupted retreat (can she just eat her fruit in peace, please?!), and Michonne popping a cap in a Savior. It's been a slooooow season, so having stuff actually happen is nice for a change, even if that stuff is a piled up mess at times. But we're like Eugene. We like to watch. And speculate.
What's your favorite crazy thing from The Walking Dead Season 7 midseason finale? Pass the rolls and vote up the moments that made the previous half of a season worth it.
Aaaaaaawwwwww. Norman Reedus told Chris Hardwick on Talking Dead that he and Andrew Lincoln were weepy because they hadn't seen too much of each other this season. He said they would look at each other and "cry like babies." Double aaaaaaaawwwwwww.

Was this unexpected?
Finally, the Band's Back Together
Well, most of them anyway. All they need to do is convince Carol to come back and sit in on drums. "Sit in on drums" meaning, in this case, going all Terminator on peeps. Also, the survivors are going to take more than that apple away from you, Greg.

Was this unexpected?
Carol and Morgan Will Ditch Their Chill When They Find Out What Negan Did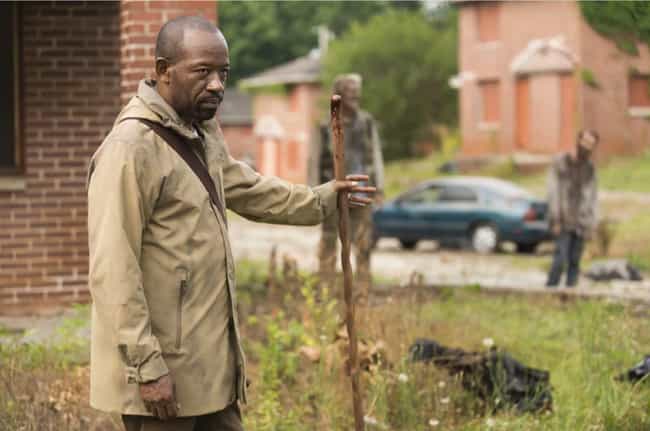 They don't know that Negan killed Glenn and Abraham, or that he generally owned their homies. When they find out, Carol's throwing down her book and Morgan's polishing his bo. They're coming for Negan. And hell's coming with them.

Was this unexpected?
Daryl's Fat Joey-Bashing Great Escape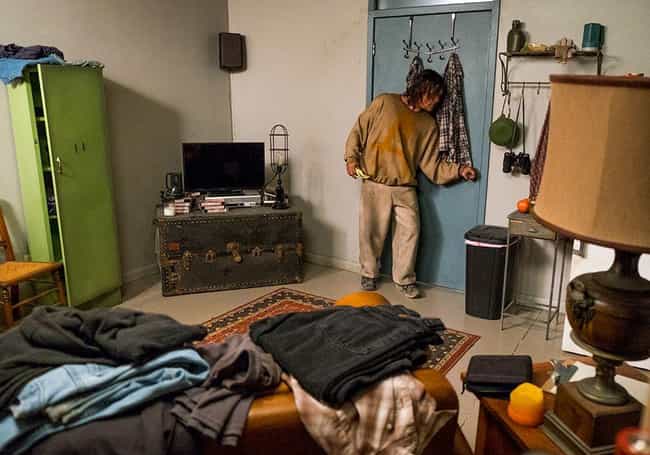 Yee-haw! Everybody's so happy Daryl is out of that horrible itchy prison outfit and back in black and atop his bike. Daryl definitely makes a violent exit from Sanctuary and horrifies Jesus in the process. Sorry, Fat Joey, you were in the wrong place at the wrong time and you had Rick's Colt Python.
Now, if only someone could find a barrette for Daryl so he can properly search for his angel wings jacket. He'll probably be able to get that back after he rides down Dwight.

Was this unexpected?