Spies
The Most Hardcore WWII Spy Stories You'll Ever Read

It is not surprising that a global conflict like World War II generated so many amazing spy stories. Espionage has always been a business marked by deceit, betrayal, and frequently, death. The fate of a captured spy is usually brutal, and even relatively benign entities like the Allies dealt harshly with such individuals. Still, their treatment was relatively kind compared to the Nazis. The remarkable World War II spy stories include heroes and villains, loyalists and traitors, and the greatest World War II spies that were motivated by duty, principle, or just plain money.
The White Rabbit Couldn't Be Contained by Nazi Prisons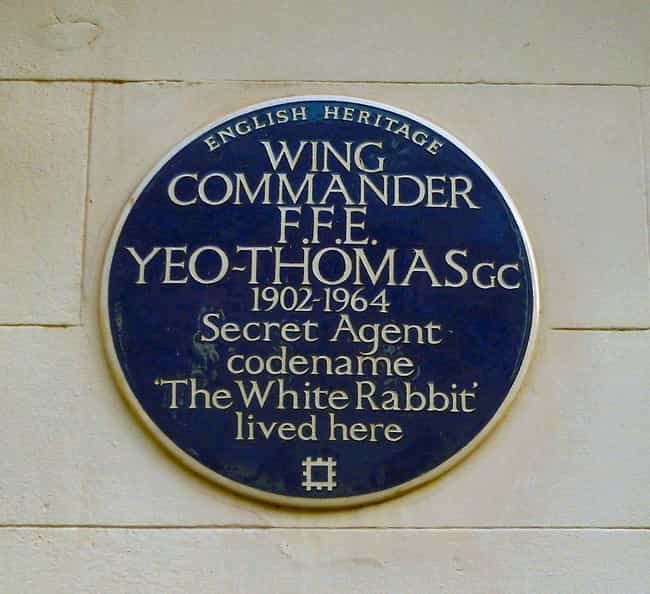 Forest Frederic Edward Yeo-Thomas (who went by F. F. E. Yeo-Thomas) was not your typical cliché espionage agent, photographing documents in the early morning hours behind the embassy doors of some darkened office. After serving for two years in the RAF during the Battle of Britain, Yeo-Thomas requested even more hazardous duty in occupied France serving as a liaison between the French government in exile and the Resistance.
On his third mission in 1944, he was betrayed to the Gestapo and was so badly mistreated that he developed blood poisoning from the shackles worn during his isolated confinement. After numerous escape attempts (which prompted the Gestapo nickname "the White Rabbit"), Yeo-Thomas was transported to Buchenwald. He survived eight more months of abuse, escaped from a work detail, and eventually lead other POWs to freedom in the final days of the war. Yeo-Thomas is recognized by the Oxford Dictionary of National Biography as "among the most outstanding workers behind enemy lines whom Britain produced". Yeo-Thomas is also credited as the inspiration for the character James Bond.

Krystyna Skarbek AKA Christine Granville AKA Miss Poland Was a Spy and a Beauty Queen
Krystyna Skarbek was born in Poland in 1915. At age 17, she was crowned Miss Poland and was already involved in her second marriage to Poland's consul general to Ethiopia when Germany invaded Poland in 1939.
The couple emigrated to London where Krystyna went to work for British intelligence. She reentered occupied Poland intent on getting her mother to leave Warsaw; her mother refused and subsequently died in a Nazi prison.
Skarbek was able to establish a courier system from Poland to Hungary; she remained in Budapest until a narrow escape to Egypt via Turkey. Her marriage disintegrated and her use to the British was minimal until the invasion of France in 1944. Fluent in French, she was parachuted into southeastern France on D-Day, her new nom de guerrre, "Christine Granville."
She engaged in various intelligence operations, the most famous an incident in Digne, France, where she tricked the Gestapo into believing her cover story and convinced them to release two other captured agents, despite the fact that her picture was on wanted posters all over the German headquarters.
Despite being awarded the George Cross, the OBE, and the Croix de Guerre, Skarbek was cut loose by the British government after the war, could not return to Communist Poland, and fell upon hard times. Employed as a stewardess for the Union-Castle Line, she was living in a hotel in 1952 when she was stabbed to death by a rejected suitor, Dennis Muldowney. Muldowney was ultimately hanged and Krystyna was buried in London.
Wilhelm Canaris Worked to Bring Down Nazi Germany from the Inside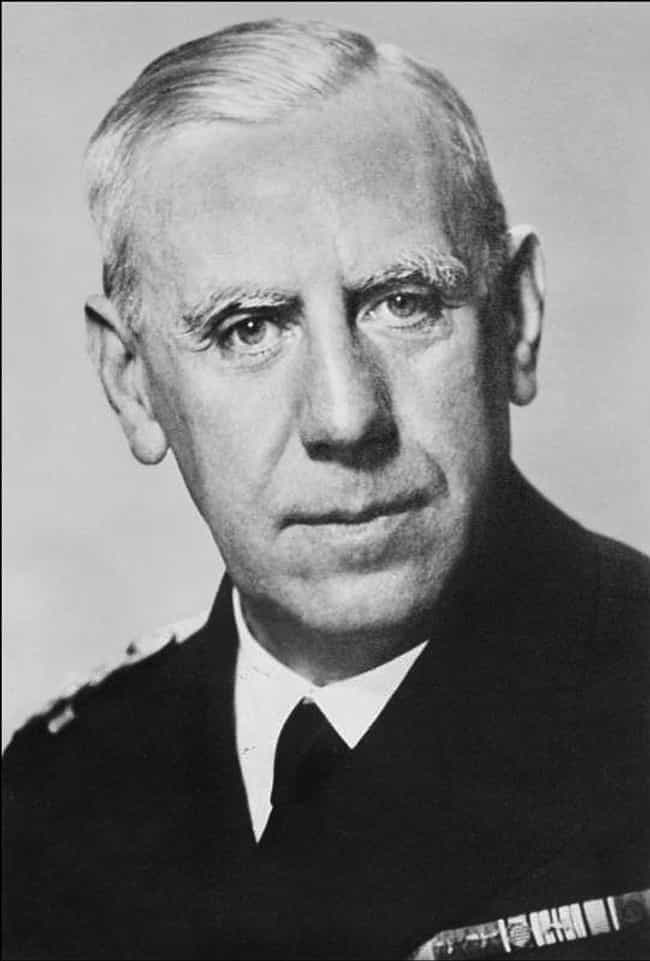 Imagine for a moment if, during wartime, it was suddenly discovered that the head of the CIA was actively working to undermine the American government and military. That is exactly what happened in Nazi Germany. Wilhelm Canaris had been appointed the head of the Abwehr, German military intelligence, in 1935. Initially a fervent supporter of Hitler, his attitude transformed after personally observing atrocities in Poland and receiving numerous reports of Nazi extermination squads operating throughout the Eastern front.
Canaris began to assemble a group of like-minded opponents to Hitler in both the Abwehr and the military. He was involved in several plots to kill Hitler, although he was wily enough to be able to avoid direct responsibility. Canaris also undermined the Nazi government when sent to Spain in 1940 to compel Franco to join the Axis, instead hinting strongly that this would be a bad idea and Franco should remain neutral. In gratitude, the Spanish government would eventually award his wife a pension.
His repeated complaints to the Nazi General Staff about atrocities and his opposition became more evident as the war progressed, and Himmler ultimately convinced Hitler to abolish the Abwehr in February 1944 and place Canaris under house arrest.
After the July 20th plot to kill Hitler failed, Canaris was quickly implicated by others who were tortured or by association with conspirators who had committed suicide. Canaris was then placed under severe detention and was repeatedly tortured, but he refused to admit guilt. Unfortunately, in early April of 1945, a copy of his diaries and notes was discovered in a locked safe in the Abwehr's former headquarters, which clearly spelled out his deliberate attempts to recruit others to oppose the regime. Personally infuriated, Hitler ordered his execution. Canaris and several other co-conspirators from the Abwehr were hanged on April 9, 1945, at Flossenburg concentration camp.
Odette Hallowes Survived by Claiming Kinship with Winston Churchhill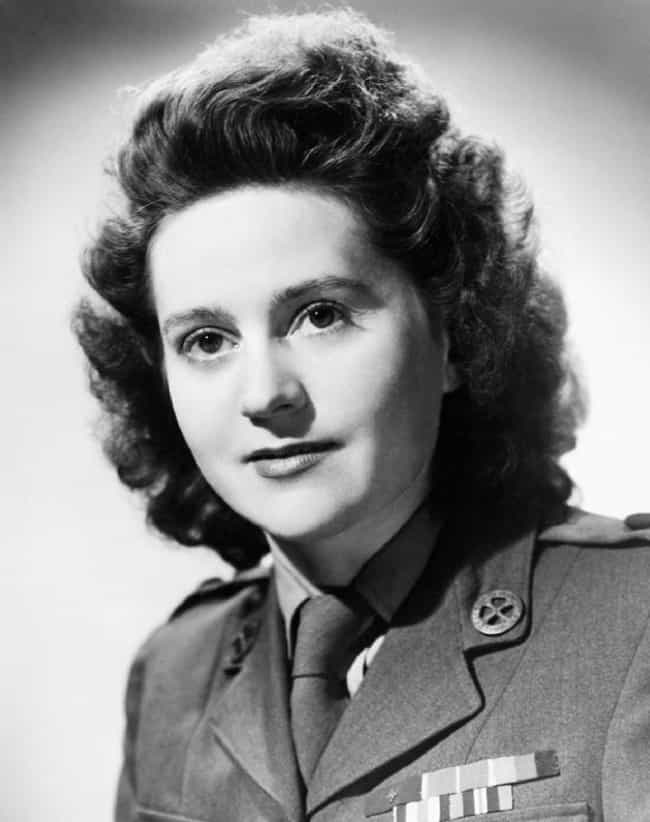 Odette Hallowes née Brailly was born in France, the daughter of a World War I soldier posthumously awarded the Croix de Guerre and Medaille Militaire. She married an Englishman and moved to Britain where she was eventually recruited into the Special Operatives Executive and sent to back to occupied France. She survived as a courier for a year before her arrest by the Gestapo. Tortured in the notorious Fresnes Prison near Paris, she underwent fourteen separate interrogations but refused to reveal the whereabouts of other agents in her network. Her defiance was rewarded with a transport to the Ravensbruck concentration camp.
Condemned, she somehow convinced the Germans that she was a relative of Winston Churchill. She survived months of beatings and isolation. Ultimately, Fritz Suhren, the camp commandant, personally drove her to American lines and surrendered, still believing that her supposed status would save his neck. He was wrong. Odette testified against him and other Ravensbruck defendants in 1946; Suhren and twelve other defendants were hanged.
She is the only person to receive the George Cross while still alive and was also made a Chevalier de la Legion d'honneur, the first woman to receive both awards.