Total Nerd
Things You Need to Know About the New X-Men in Apocalypse

With every new X-Men movie, fans meet new mutants joining the franchise, and also catch up with familiar characters in entirely new situations. Everyone loves seeing Wolverine chomp on a cigar and slice bad guys with his claws, but the real fun is seeing a character like Jubilee brought to the big screen just as you'd imagined her when you were reading comics in the '90s.
Not all of the new characters in X-Men: Apocalypse are as well known as Jubilee. And even though most of them have lived long lives in the Marvel comic books, newcomers to the franchise are probably a little hazy on who they're watching onscreen. If you're not sure which mutants made the cut for the new film, check out these things you didn't know about the new characters in X-Men: Apocalypse. Since a lot has happened to Professor X, Magneto, and everybody else since X-Men: Days of Future Past, some catch-up is also included so that even everyone can walk in with some context.
Even if you're the biggest X-Men fan, you might not be up to speed on the backstories of the characters, and you definitely don't know what we know about the villain, Apocalypse. Bryan Singer - the director who kicked off the whole X-Men series in 2000 - has done a stellar job of fleshing out his mutants and giving them their own onscreen life that is different from the comics while still paying homage to the original characters.
There are potential spoilers on this list, as well as comics that have been around for three decades, so just be careful as you getup to speed with the characters in
X-Men: Apocalypse
.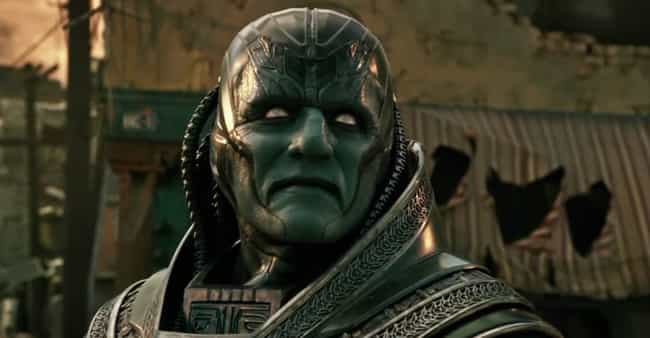 Apocalypse was born 5,000 years ago in Aqaba (a coastal city in Jordan), and abandoned by his biological parents. He was rescued by a group of scavengers known as The Sandstormers who instilled in him their credo of "survival of the fittest."
see more on Apocalypse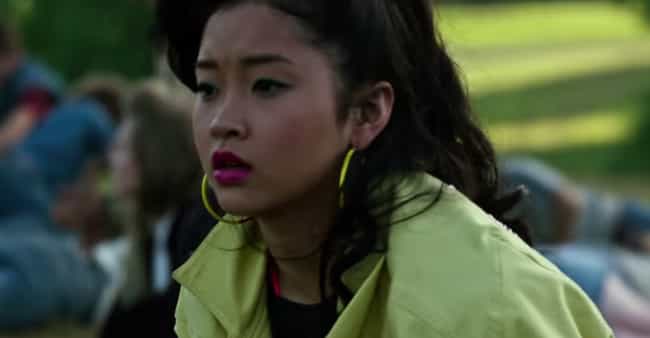 Thanks to the '90s
X-Men
animated series, Jubilee has long been known as the character with the yellow jacket that could shoot fireworks. But in
X-Men: Apocalypse
she's been given powers that are decidedly less '80s. According to the actress playing Jubilation Lee, Lana Condor,
her powers are more
of the
"fire-plasmoid, electricity type."
see more on Jubilee
Psylocke's Katana Is Made of Psionic Energy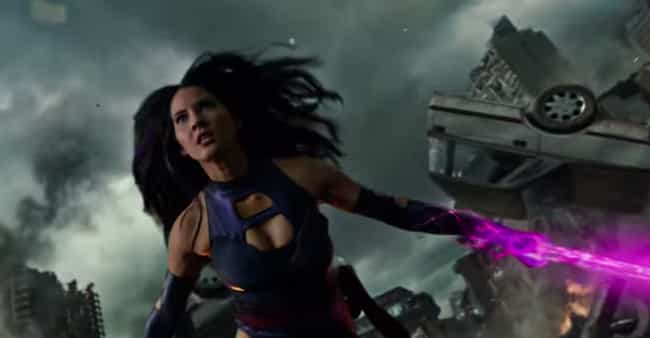 At one point in her long history, Psylocke had a "psychic knife," but then she gained a boost in her telekinetic energy and it pumped up her knife into a rad katana. The sword can be as sharp or dull as she needs it to be, but she's not exactly using it to make sandwiches.
Angel Is One of the Longest-Serving X-Men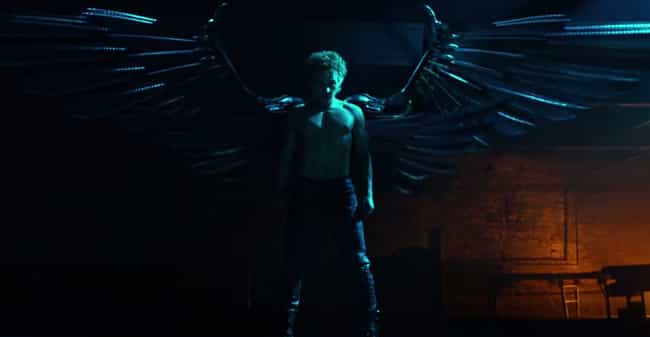 Death is actually Angel, aka Warren Worthington III, who was part of the original Merry Mutant roster when the comic debuted in 1963. Upon joining Apocalypse's crew, he went from Angel to Archangel. Not only were his feathered wings replaced with fearsome metal appendages, but he was made to look like Apocalypse Jr., complete with a matching blue and purple costume.