Total Nerd
16 Enchanting Facts About Xena: Warrior Princess Most Fans Don't Know

Updated September 23, 2019
203.1k views
16 items
Think you know everything there is to know about the ass-kicking, chakram wielding Warrior Princess? Well, these interesting facts about Xena: Warrior Princess will leave you in even more awe of the legendary Greek hero and the talented people who brought her to life. After all, you can never have enough cool Xena trivia.
The '90s were brimming with strong female heroines, but few managed to establish themselves as enduring figures on the pop culture landscape, and only one of these heroines blazed the trail for the girl-power phenomenon that was to come: Xena. As the narration in the credits sequence states, Xena was "a mighty princess forged in the heat of battle." She had a dark past and, with her trusty sidekick Gabrielle, she worked hard to make amends for her evil deeds.
While those who haven't seen the show write it off as a campy or silly adventure fare, megafans like Quentin Tarantino know that the show was so much more than that. For six seasons, Xena and Gabrielle traveled across the earth, through time, and even to hell and heaven, helping those in need while managing to keep their bangs perfect in a world where hair dryers didn't exist yet.
These
Xena: Warrior Princess
facts will have you slinging a boomerang around as you attempt, but ultimately fail, to imitate Xena's blood-curdling battle cry.
Lucy Lawless Wasn't The First Pick For The Title Role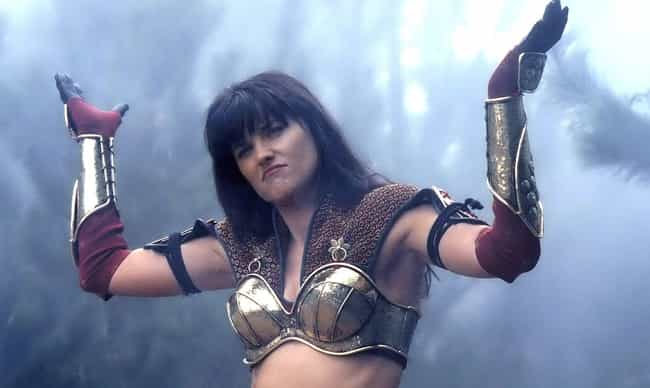 As impossible it is to imagine, the producers originally chose a different actress to play the Warrior Princess. Vanessa Angel, who's probably best known for her role in the TV show Weird Science (not the movie), was originally cast in the title role.
Unfortunately for Angel, she became ill just before she was supposed to fly out to New Zealand. Angel's illness kept her from traveling, and ultimately the role went to the incomparable Lucy Lawless.
Xena's Stunt Double Was The Bride's Double In Kill Bill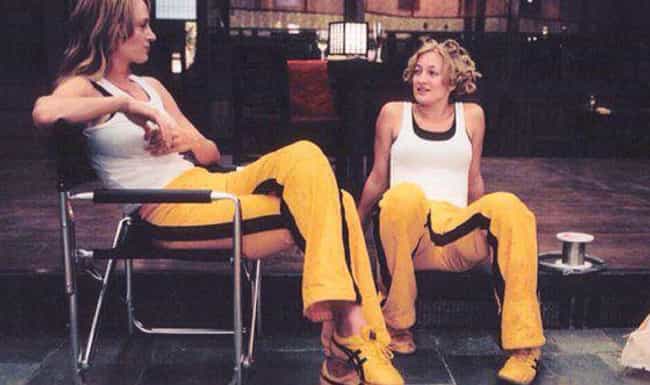 For most of Xena's run, the Warrior Princess was doubled by Zoe Bell, who would go on to do the stunts for Uma Thurman in Kill Bill and later star in several of Tarantino's films. Lawless has been quoted as saying, "Xena is half Zoe," which is understandable given the amount of stunts required for each hour-long episode. Bell began to double for Lawless when she was 17 years old, and remained with the show until its final episode three years later.
The End Credits Sequence Had A Sneaky Running Gag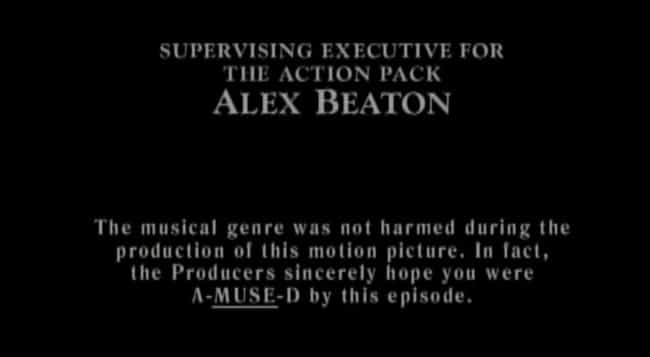 Throughout the show's run, Xena's crew included funny disclaimers within almost every episode's end credits. Some examples include:
"Once again, Gabrielle's luck with men was harmed during the making of this motion picture."
"The musical genre was not harmed during the production of this motion picture. In fact, the Producers sincerely hope you were A-MUSE-D by this episode."
"Neither Xena nor her remarkably coincidental identical twin, Diana, were harmed during the production of this motion picture."
Renne O'Connor Wasn't The First Choice For Gabrielle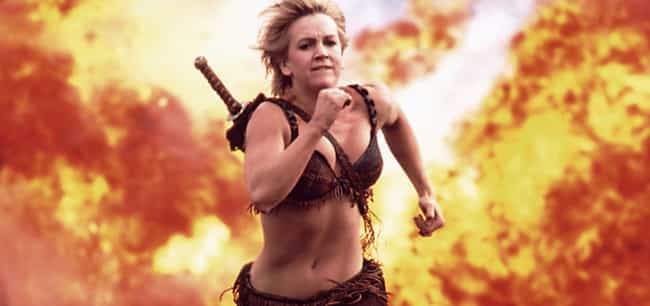 An actress named Sunny Doench was offered the role of Gabrielle, but she passed so she could stay in America with her boyfriend (Xena, of course, was filmed in New Zealand). The producers then offered the part to Renne O'Connor, and now it's hard to imagine it being any other way.
O'Connor had actually already appeared on Hercules in a different role, but this issue was never addressed in continuity. Doench didn't wind up acting much in the '90s, but during the 2000s she scored a few guest spots on Beverly Hills, 90210.