READ
15 Pictures of Young Brittany Murphy

Photos of the young Brittany Murphy show the actress who first gained public attention for her performance on the hit movie Clueless alongside Alicia Silverstone. Though her life sadly came to an end at just the age of 32, the beauty made quite the mark on the entertainment industry during her career. But like any celebrity, her beginnings, including when she was a baby and a child, were modest, as shown in these photos of Brittany Murphy when she was young.
Murphy was known for her sex-appeal, charitable contributions, incredible singing voice and great on-stage performances. She had a background in theater and before she landed her first major role in film, she made her debut on Broadway in the show A View from the Bridge in 1997. Murphy was also the singer in a band in the early 1990s called Blessed Soul alongside fellow actor Eric Balfour.
In film, Murphy starred in Girl, Interrupted, Don't Say a Word, Riding in Cars with Boys, 8 Mile, Uptown Girls, Love and Other Disasters and Happy Feet. Tragically, she died December 20, 2009. After her death, Brittany's mother set up the Brittany Murphy Foundation, a charitable fund for children's arts, as well as aiding in cancer research.
So while her life ended tragically and
way too soon
, we will always have her memorable film performances, and, of course these images of what Brittany Murphy looked like when she was young, to remember her by.
1
Young Brittany Murphy as a Baby with Her Dad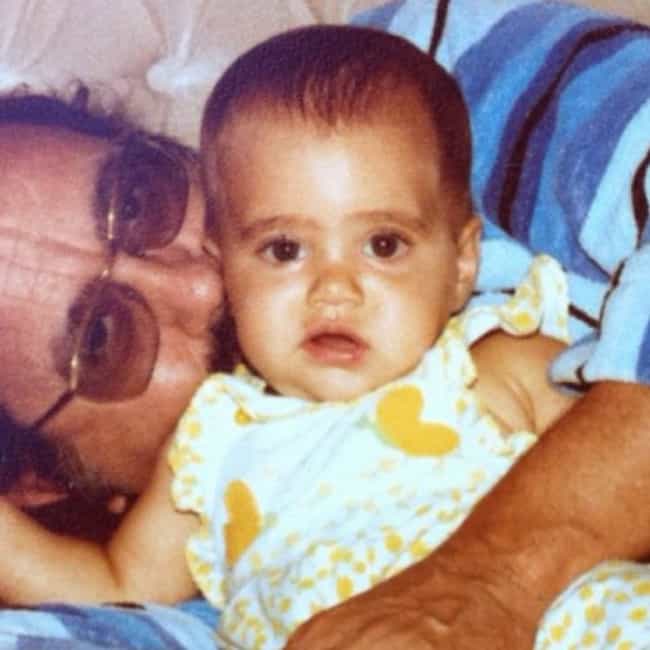 3
Young Brittany Murphy's High School Prom Photo