VOTE
25 Pictures of Young Johnny Depp

Updated October 14, 2019
6k votes
948 voters
43.6k views
25 items
This slideshow features photos of a young, hot Johnny Depp. These photos of Johnny Depp when he was young depict a talented, sexy, actor on the brink of being one of the most highly paid actors in the entire world.
Born on June 9, 1963, Johnny Depp rose to stardom after his debut on the hit television series, 21 Jump Street. He immediately became a teen idol, and was soon offered more prominent roles in film. His first role in the 1986 film, Platoon, was a jumping off point for what would become an incredibly lucrative career for Depp. He went on to work with his close friend collaborator, director Tim Burton, in the 1990 classic, Edward Scissorhands. Since the 90s, Depp and Burton have been an inseparable duo of all films creepy and unusual. Depp achieved even more widespread mainstream success as the star of the popular Disney franchise, Pirates of the Caribbean. His character, Captain Jack Sparrow, was based on the on-stage persona of Rolling Stones guitarist, Keith Richards. Depp is cited in the Guinness Book of World Records to have made around $75 million dollars as the highest paid actor in Hollywood, starring in classic films like Ed Wood, Fear and Loathing in Las Vegas, Blow, Finding Neverland, Rango, Public Enemies, Charlie and the Chocolate Factory, Alice in Wonderland, Corpse Bride, The Tourist, Into the Woods, and many others (just check out this Johny Depp movies list for more examples).
Enjoy these photos of a young Johnny Depp, and be sure to vote for your favorites below!
Young Johnny Depp Could Be In Your Mom's Kitchen for an After School Snack Right Now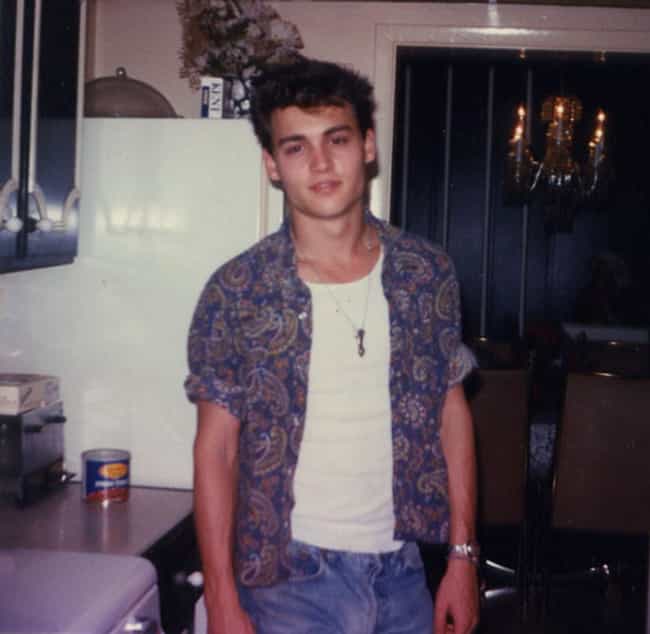 Here We See Young Johnny Depp, Smoldering Like a Bad Boy from the Wrong Side of the Tracks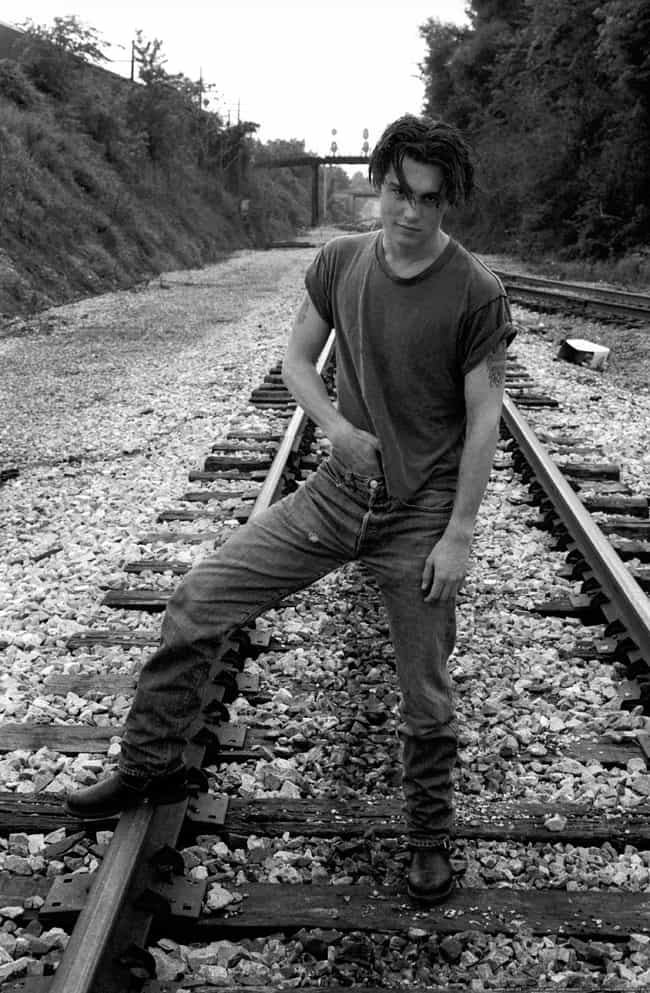 Johnny Depp Probably Just Forgot That Smoking at the Laundromat Is Prohibited in Most States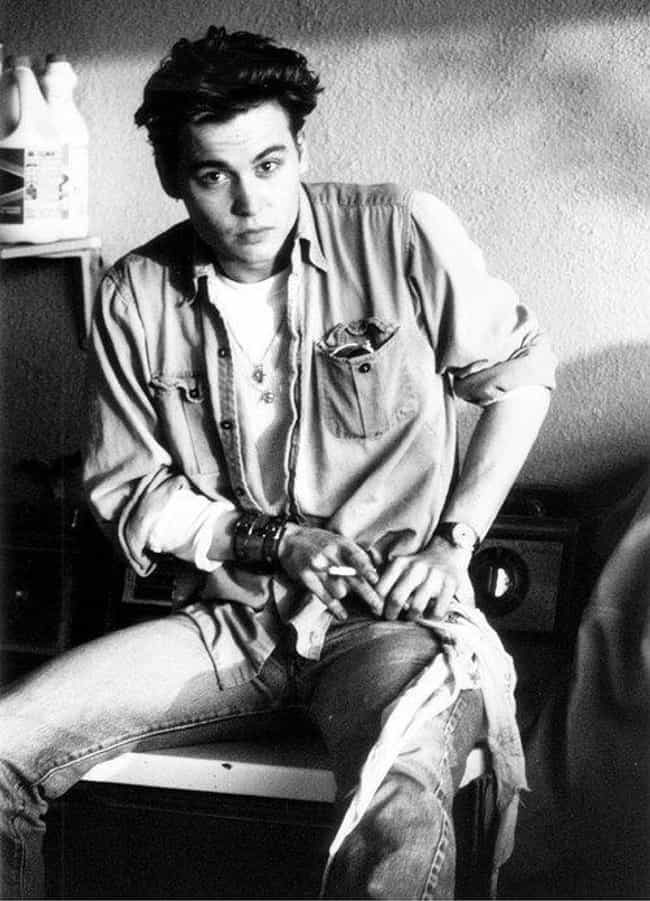 Johnny Depp Channeling John Bender from "The Breakfast Club"