Anime Underground 11 Intriguing Yuri!!! on ICE Fan Theories

1.2k votes
233 voters
2.5k views
11 items
List Rules Vote up the more interesting Yuri!!! on ICE theories that make sense.
Yuri!!! on ICE emerged as one of the most popular anime of 2016, and it continues to amass a large fan following. As Yuri devotees lay in wait for a second season, they spend tons of time cooking up fascinating Yuri!!! on ICE fan theories about everything from the meaning behind Victor's haircut to JJ Leroy's mental health.
Some theories get pretty dramatic. One states Victor doesn't really love Yuri and merely tricks him for better skating results, while another alleges Victor secretly lives with cancer.
Regardless of whether some of the more out there fan theories about Yuri!!! on ICE resonate with you, if you enjoy show, they'll definitely give you something to think about.
The Lyrical Choices Hold Deep Meaning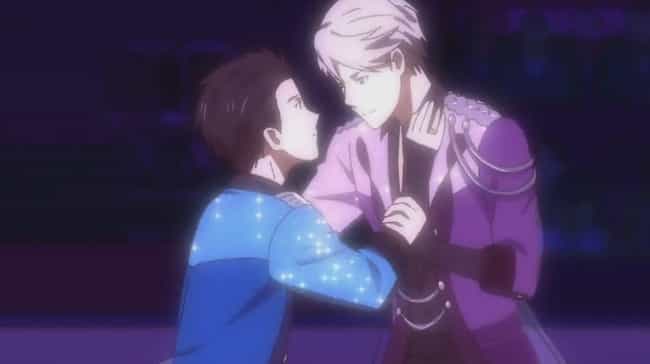 The song "Stay Close To Me" is symbolically important; the Italian lyrics resonate with the series as a whole.
Though perhaps not obvious to fans who don't speak Italian, the tune is a love song between two men. According to Tumblr user littlechubbyyuuri, the lyrics detail an isolated, lonely man who believes he'll never be able to experience love, but eventually does find compassion via another man.
Not only is this the song Victor is best known for skating to, it's also the song that brings Yuri and Victor together, more evidence of the true romance behind their relationship.

Is this plausible?
The Characters Represent Real Professional Skaters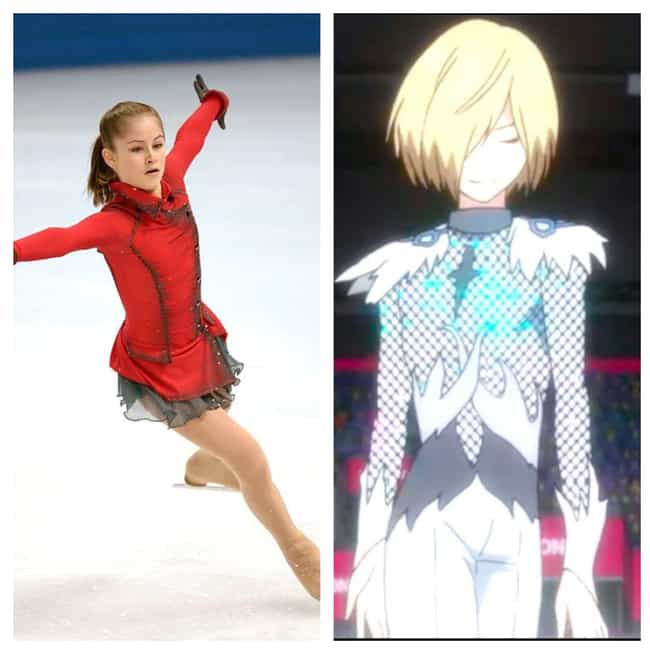 The supposition that many of the characters in Yuri!!! on ICE are based on famous ice skaters isn't a fan theory, it's a fact. However, exactly which skaters they represent remains a matter of speculation.
Mitsurou Kubo, the creator of the series, said in an interview she used a Russian skater named Yulia Lipnitskaya as a model for Yuri Plisetsky, so his origin is clear enough. However, some fans believe Yuri may also be modeled after Artur Gachinski, Yuzuru Hanyu, and Evgeni Plushenko.
Similar theories exist for most of the other characters, but only a few are confirmed.

Is this plausible?
The Instruments In The Final Song Symbolize Yuri and Victor's Relationship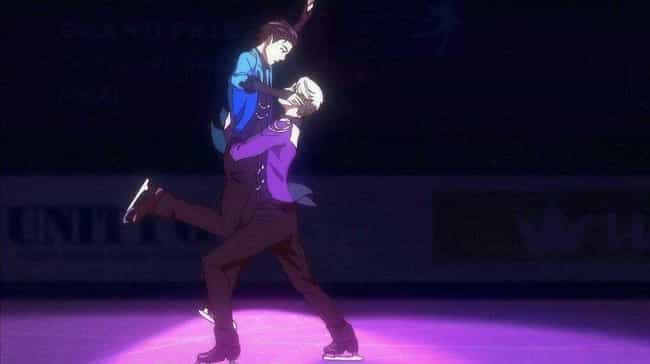 The song played during the final scene of the anime, a rendition of "Stay Close To Me," features two key instruments, a piano and a violin. Some fans believe the piano represents Yuri, while the violin, which joins the piano later, represents Victor.
Redditor /u/MellyGirl123 found this theory a little odd at first, as there's a part in the middle of the song where the piano plays alone. They realized this could come from the scene where Yuri tells Victor that he wants to "end this," referring to their relationship as coach and student.
This happens largely because Yuri feels like he's burdening Victor, but perhaps the two will take a break to work on their own emotional journeys then come back together, just as the violin and piano do at the end of the song.

Is this plausible?
There's Meaning Behind The Placement Of Victor And Yuri's Rings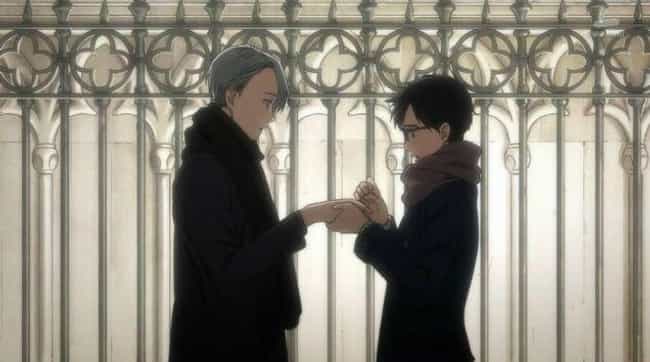 Let's be honest—the idea that Yuri and Victor's relationship holds no romantic undertones is kind of a reach. But if you find yourself in need of a fan theory that cements the concept even further, Tumblr user weeb-collector offers this idea.
When Yuuri and Victor exchange rings, they place them on their right hands. This has different symbolic meaning depending on a number of factors. Russians usually place engagement rings on the right hand, but Japanese people do not.
Some people might take this to mean the rings are simply good luck charms, as Yuri once calls them, but there is an explanation.
Placing the ring on the right hand is actually common practice for people in the LGBTQ+ community. What's more, rings are sometimes placed on the right hand for the engagement period before moving over to the left hand after the wedding.

There's also another couple who get engaged during the series, JJ Leroy and his fiance Isabella Yang. JJ and Isabella are Canadian, and in Canada it's customary to place a woman's ring on her left hand and a man's ring on his right.
Isabella is a woman, but her ring goes on her right hand. No ambiguity comes up regarding their engagement, so this detail implies that in the world of Yuri!!! on ICE, engagement rings go on the right hand no matter what.

Is this plausible?