Total Nerd Z for Zachariah Movie Quotes

28 votes
21 voters
3.6k views
8 items
Z for Zachariah movie quotes tell the story of one woman and two men, the only survivors on earth, involved in a strange love triangle. The science fiction drama was directed by Craig Zobel using a screenplay Nissar Modi adapted from the book of the same name by Robert C. O'Brien. Z for Zachariah opened in theaters on August 28, 2015.
In Z for Zachariah, Ann Burden (Margot Robbie) lives in a valley that somehow remained unaffected by the mass extinction disaster that left the rest of the world devoid of humans and contaminated. She's lived there alone for over a year until one day when she comes upon scientist John Loomis (Chiwetel Ejiofor). The two begin a relationship knowing full well that the future of mankind is in their hands, er, reproductive parts.
But their happy lives are shaken when another man, Caleb (Chris Pine), shows up in the valley. John doesn't trust Caleb but does notice that Caleb and Ann seem to have romantic chemistry. With a responsibility to procreate and live happily ever after, this love triangle just became more complicated than any of them imagined.
Z for Zachariah
opens in theaters already showing other great films such as
No Escape
,
She's Funny That Way
,
We Are Your Friends
,
American Ultra
, and
Straight Outta Compton
.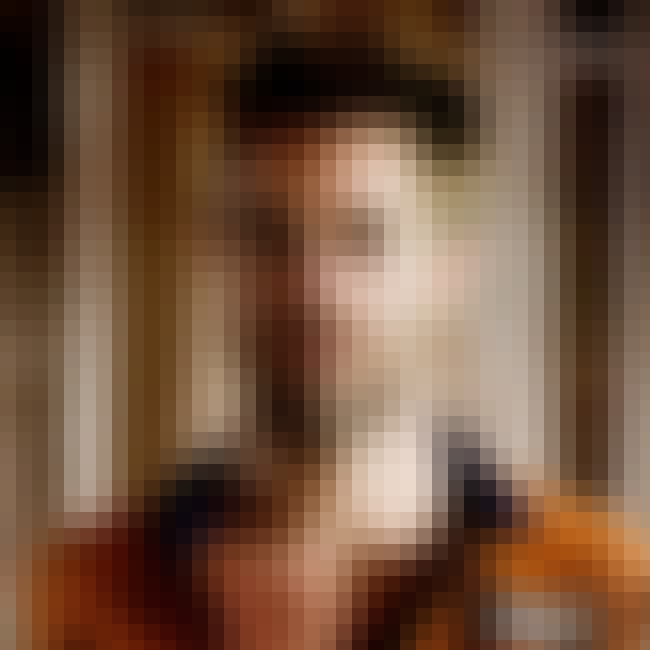 Caleb: This valley survived like you and I did because we have faith.
Caleb connects with Ann over their religion, telling her that they survived the mass disaster because of their faith. It appears that Caleb is trying to put a move on Ann, knowing full well that she's already with John.

Should this be higher or lower?
Ain't Seen Anyone Alive Here for Over a Year
Ann Burden: I ain't seen anyone alive for over a year. My dad told us, we can't leave the valley. As long as we stay here, we'd be protected.
Narrating, Ann explains the basic plot of the film. She's living in a valley which somehow has been protected from the rest of the world, which has been wiped out by an apocalyptic disaster killing everyone around the world.
Should this be higher or lower?
You Need to Get Out of the Water
Ann Burden: Get out of there! Get out of there quick! Hey! You need to get out of there!
John Loomis: Okay, I'm coming. Let me get...
Ann Burden: Get back!
John Loomis: Who are you? Who are you? Where are the others?
Ann Burden: Who?
John Loomis: Where are the others? Where are they?
Ann Burden: Who are the others? I just, I don't know what to say? It's just me. You just need to get out of the water please. Please, it's just, the water comes from outside the valley. You just need to get out of the water please.
Ann comes upon scientist John, who is bathing in a waterfall. While both are startled by seeing another human being--thinking they were each alone on earth--Ann is more focused on getting him out of the contaminated water.
Should this be higher or lower?
There's Gotta Be an Explanation
John Loomis: There's gotta be an explanation. It's just crazy that this is still here.
John contemplates why this valley that he and Ann are in has not been affected by the horrible contamination that nearly wiped out mankind. As a scientist, this finding is very critical to his research and something he never saw coming.

Should this be higher or lower?