Updated June 4, 2019
1.3k votes
1k voters
170.6k views
4 items
List Rules Upvote your favorite recipes
Zaxby's recipes - the easy way to prepare the best dishes from the Zaxby's menu. These are copycat recipes, not necessarily made the same way as they are prepared at Zaxby's, but closely modeled on the flavors and textures of Zaxby's popular food, so you can bring the exotic tastes of one of the best chain restaurants in the US to your home at a fraction of the cost.
Founded in 1990 in Statesboro, Georgia, Zaxby's provides an alternative to fast food with a fun, laid back atmosphere, a variety of tasty foods like chicken tenders and a multitude of dipping sauces, and a bit of individuality based on the location. The chain currently operates over 500 locations in 13 states.
From Red Lobster Cheddar Bay Biscuits to Buffalo Wild Wings hot sauce, chain and franchise restaurants are popular destinations around the world. Eating out too frequently can be costly, not to mention that it's hard to control portion size, ingredients, or the style of cooking to suit your preferences.
Making Zaxby's recipes on your own allows you to save money while enjoying your favorite menu items from the casual dining spot. This list collections the best copycat Zaxby's recipes from around the Web.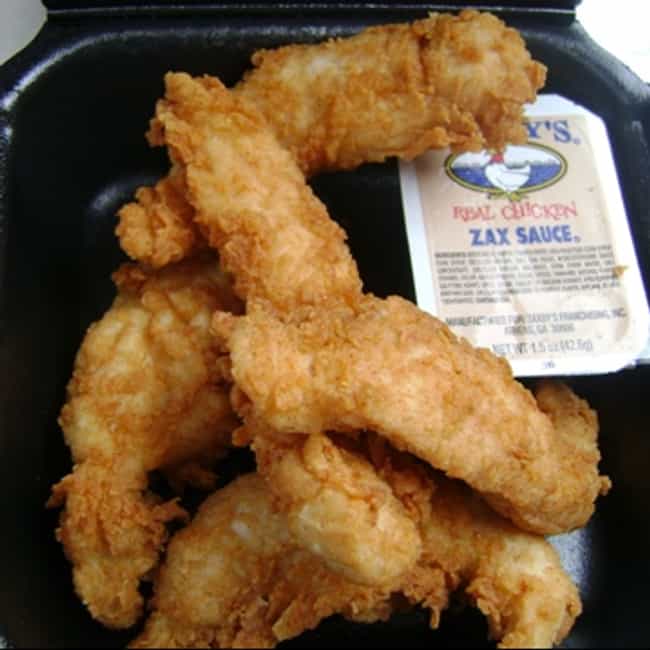 1/3 cup low-fat buttermilk
1/4 teaspoon salt
1/4 teaspoon freshly-ground pepper
Non-stick cooking spray[4]
1 1/2 pounds boneless, skinless chicken breasts
1 cup unseasoned bread crumbs
1/3 cup all-purpose flour[5]
1 egg, beaten
1 cup crushed cornflakes
1/2 teaspoon Italian seasoning[6]
Cut your chicken breasts across into half-inch pieces.
Preheat the oven to 400F.
Place the chicken and buttermilk into a shallow dish and cover.
Chill the chicken for at least fifteen minutes.
Spray a cookie or baking sheet with non-stick cooking spray.[4]
Combine the bread crumbs, cornflakes, salt, pepper, and Italian seasoning in a shallow bowl.
Beat your egg in another shallow bowl.[6]
Place the flour in a shallow plate.
Cover the chicken fingers in flour, then dip in the egg, and finally cover them with the cornflake and bread crumb mixture.
Arrange the chicken fingers on your baking sheet.[5]
Bake for approximately eight minutes, or until cooked through.
Cool slightly to create a crispier coating.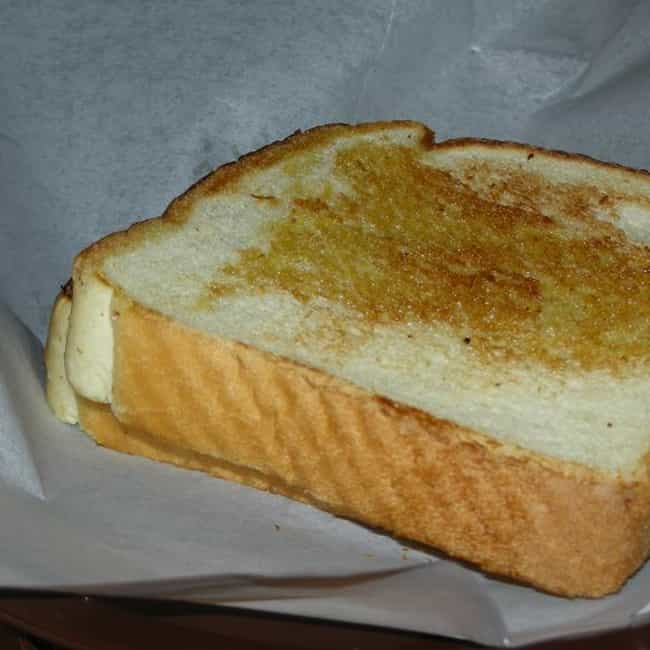 Stick of butter
Loaf of good quality, thick white bread.
Seasoned salt
Garlic powder
- Set oven to broil.
- Cut bread into 1-inch thick slices.
- Spread butter generously on both sides of the bread.
- Sprinkle a bit of garlic powder on each side; add seasoned salt on top to taste.
- Place bread directly on oven rack. Broil 4-6 inches from heat; occasionally turn bread until golden brown.
Zaxby's Chicken Fingers Dipping Sauce
1 cup mayonnaise
1/2 cup tomato ketchup
1 teaspoon garlic powder
1/2 teaspoon Worcestershire sauce
1 -2 teaspoon black pepper
- Mix together mayo, ketchup, and garlic powder; blend well.
- Add Worcestershire sauce; blend well.
- Cover the surface of sauce with lots of black pepper until just coated; blend well.
- Repeat process covering surface with black pepper; stir until blended well.
- Refrigerate for two hours prior to use to allow the flavors to mingle; serve with chicken fingers.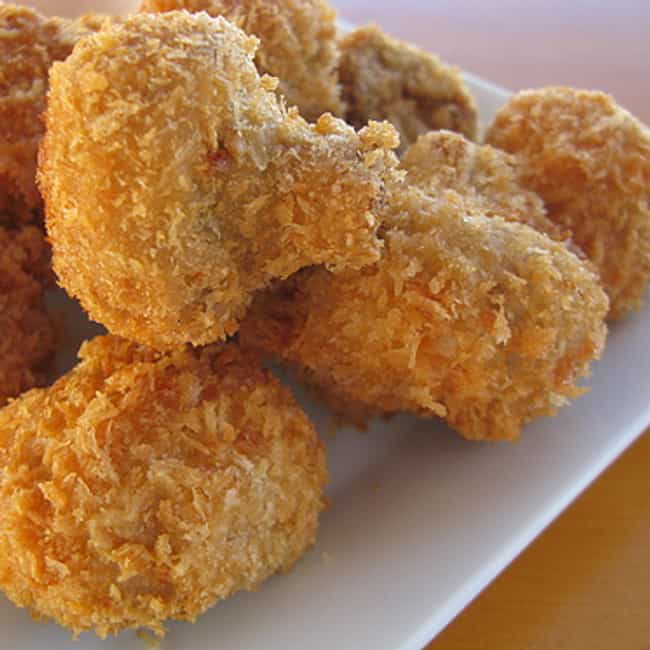 8 oz. whole fresh mushrooms
1/2 c. all purpose flour
1/2 tsp. salt
1/4 tsp. dry mustard
1/4 tsp. paprika
Dash pepper
1/2 c. buttermilk
Oil for frying
- Mix flour, salt, mustard, paprika and pepper in large bag; set aside.
- Place buttermilk in small bowl; dip a few mushrooms at a time in buttermilk.
- Place in bag with flour mixture; shake to coat.
- Heat 2 to 3 inches of oil in a heavy saucepan to medium-high heat.
- Fry a few mushrooms at a time for 2 to 3 minutes until golden brown, turning occasionally.