Button Mash
The 13 Best Free Zombie Games You Can Play Right Now

139 votes
38 voters
2.6k views
13 items
Between PC, iOS, and Android, there are a lot of free zombie games that are definitely worth your time. With so many options, let's take a look at the best zombie games you can play for free right now, and rank them while we're at it. If you have a computer or smartphone, you'll be able to play any of the free games with zombies on the list below.
There are several good free zombie shooting games, including popular mobile games like Dead Trigger 2 and Zombie Frontier 3: Sniper FPS. If you want zombies without the violence, check out Plants vs. Zombies, a free tower defense zombie game where you use plants to ward off the undead in your own backyard. Once you pick it up, you won't want to put it down.
For the PC gamers, titles like No More Room in Hell and Codename CURE are pretty amazing zombie games considering they are 100% free. They are very much on the realistic side, but to tone it down you can play something like Zombidle : REMONSTERED, which is a significantly more lighthearted take on the walking dead.
If you want zombie games for free, this ranked recommendation list will have you mowing down walkers in no time.
Ranker may collect a commission from links on this page.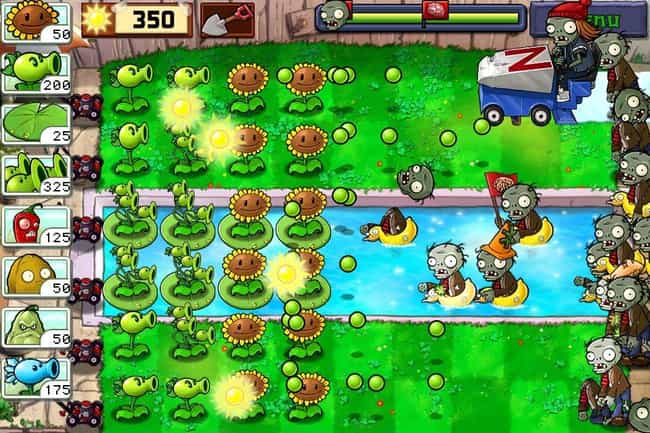 In terms of pure gameplay and overall enjoyment level, it doesn't get much better for a free zombie game than Plants vs. Zombies. Defend your backyard from waves of goofy zombies by planting special flowers, plants, and even walnuts that will help you defeat the undead. The zombies are hilarious and have unique attributes, such as cones on their heads to make them more resilient to your seed bullets. You won't be able to put this down once you start, so don't be mad if you end up staying up all night playing. Be warned that Plants vs. Zombies 2 is an awful freemium game that tries to nickel and dime you at every turn, so you're better off playing the original.
Platform: Android, iOS, PC, + More

Is this a good zombie game?
see more on Plants vs. Zombies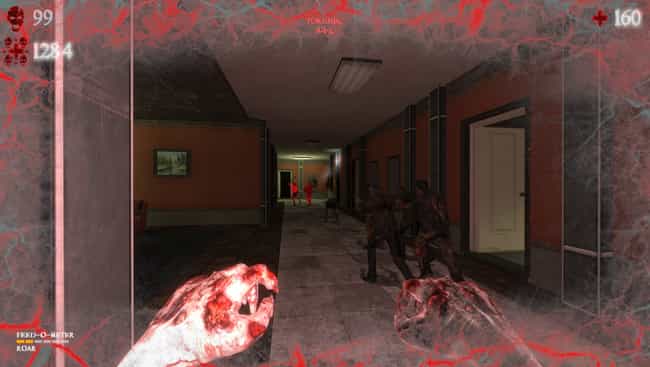 Most games don't have you playing as the zombie, but Zombie Panic! Source gives you the option. Choose between playing as a human or the undead, each with their own set of special abilities and weapons. For example, if you're playing as the zombie, you will have heightened vision at night that gives you a huge advantage in the dark. The zombie team will get a leader, known as the Carrier, who is not only faster but has the ability to infect the survivors. With multiple game modes, Zombie Panic! Source is a game you can sink hundreds of hours into and not get sick of it.
Platform: PC (Steam)

Is this a good zombie game?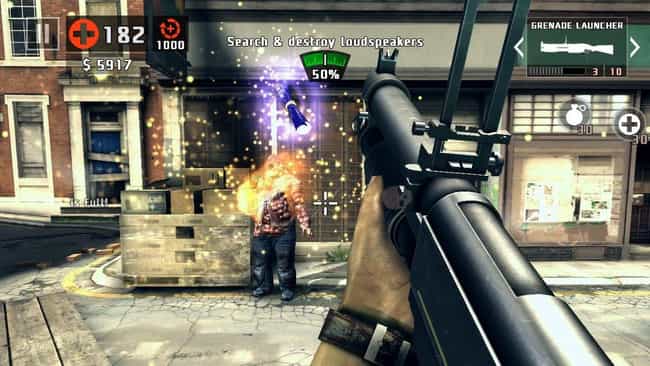 Dead Trigger 2 is a single-player zombie shooter you can play for free on Android, iOS, and even Windows Phone. Made with the Unity game engine, the graphics for this fast-paced shooter rival those of Xbox 360 or PS3. Dead Trigger 2 isn't an on-rails shooter, but rather a free-movement game that requires the player to move around as they would on a console FPS. There is a nice progression system that you will be eager to build upon, and various mission types that offer a variety of ways to play. If you just want to shoot the crap out of some zombies with strong weapons, this one is for you.
Platform: Android, iOS

Is this a good zombie game?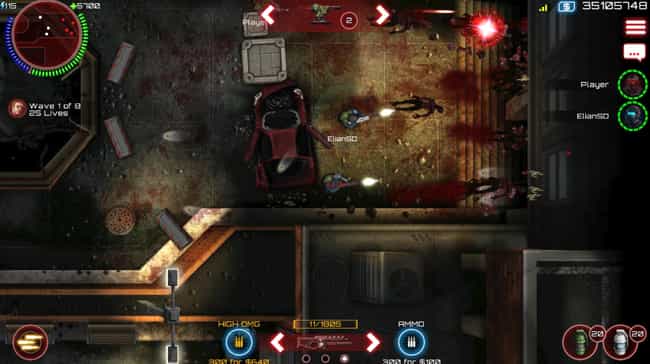 SAS: Zombie Assault 4 is a great way to burn some time while still feeling like you're progressing towards something. Mow down waves of 17 different zombie types, some of who can actually evolve and turn into something even more frightening. Classes like Medic and Heavy Gunner have their own skill upgrade trees, and there are over 160 types of guns you can find throughout the game. SAS: Zombie Assault 4 game has been criticized by some as pay-to-win, but you can still play through the entire thing without spending any money.
Platform: Android, iOS, PC

Is this a good zombie game?