Total Nerd
14 Adult Jokes You Missed In 'Zootopia'

1.3k votes
221 voters
7.8k views
14 items
List Rules Vote up the jokes that went right over your head in 'Zootopia.'
The animal denizens of Disney's cinematic metropolis Zootopia provide plenty of grown-up humor to go along with kid-friendly antics. Zootopia's creators liberally distribute adult jokes throughout the movie, but never in an overt or tasteless way. Viewers will catch a few thinly veiled innuendos, but many of the jokes refer to famous moments in pop culture, such as the wedding in The Godfather or the lab from Breaking Bad. Others make fun of real-world politics or economic events.
The filmmakers masterfully inserted these jokes into the movie, so you might have missed a few. Armed with a knowledge of the film's more sophisticated humorous moments, you won't be caught off guard when your nephew asks you about Zootopia's "naturalist club" or wants to listen to Fleetwood Yak.
Judy Sarcastically Calls Nick 'Articulate'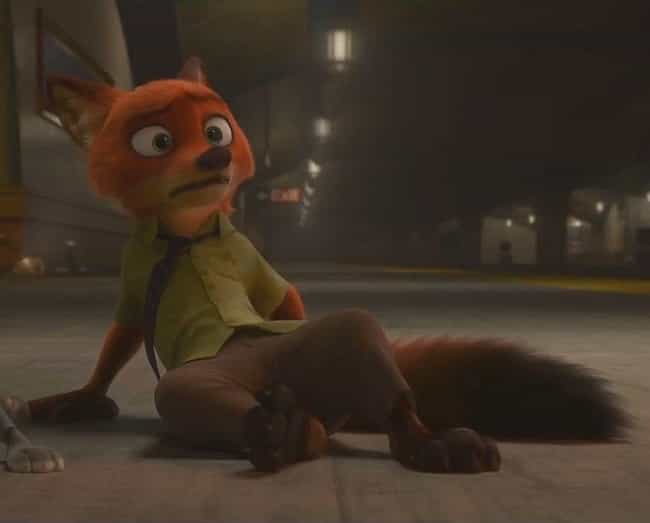 During one scene in Zootopia, Judy calls Nick "articulate." This is a reference to a backhanded compliment. According to the Los Angeles Times, the line came from a writer whose mother applied the term to people she admired who weren't white.
In 2007, former Vice President Joe Biden (at the time a senator) received criticism for calling then-presidential candidate Barack Obama "articulate."

Did you miss this?
The Lemming Brothers Bank References The Lehman Brothers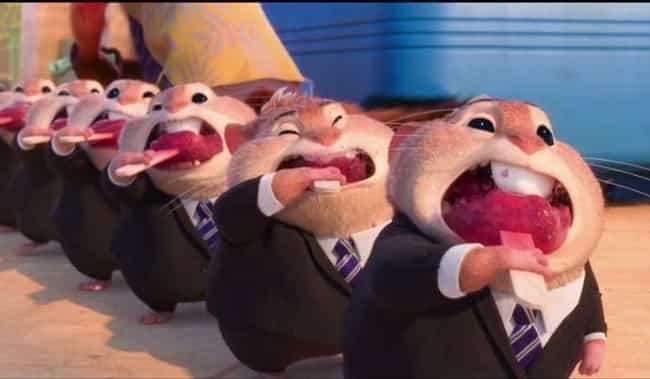 When the Zootopia writers came up with the Lemming Brothers Bank, they likely had two references in mind. The name of the bank probably refers to the ill-fated Lehman Brothers investment company, which filed for the largest bankruptcy of all time in 2008.
According to a common notion that has been dispelled as a myth, meanwhile, lemmings follow each other so blindly that if one walks off a cliff, all others in the herd will do the same.

Did you miss this?
Judy's Clothes Sometimes Mirror 'Song Of The South'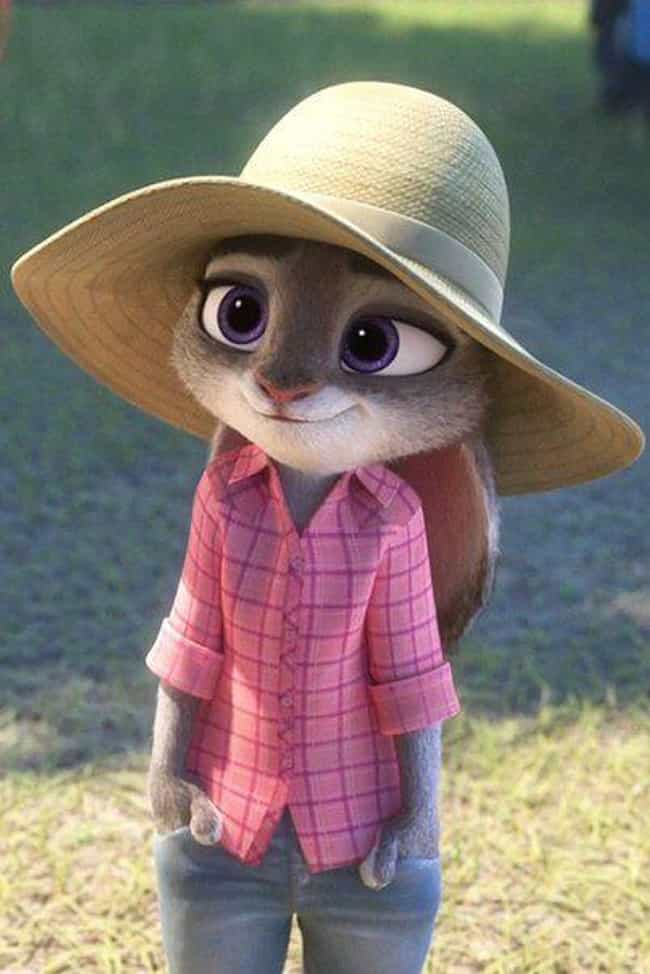 For years, people have pointed out how Disney's film The Song of the South is culturally insensitive. Zootopia - another Disney film - includes a reference to it, however. When Judy speaks to Nick at one point in the film, her clothes mirror those of Br'er Rabbit's in Song of the South when he too is talking to a fox.
The allusion might suggest Disney understands its flawed past and hopes to work through it or make amends with movies like Zootopia.

Did you miss this?
The Diner Scene Is A Reference To The 1956 Film 'Giant'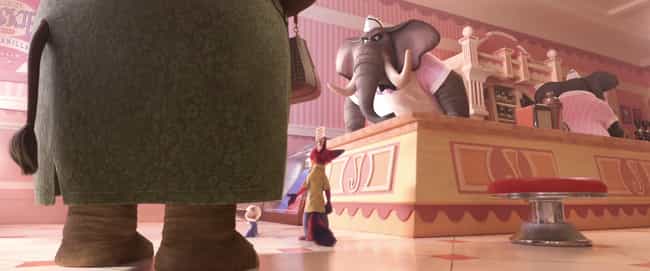 When Nick is refused service at the cafe and ice cream parlor run by elephant Jerry Jumbeaux, it's one of the first times we see Zootopia start to tackle issues of race. The scene is an homage to a similar scene from the 1956 film Giant starring Rock Hudson, Elizabeth Taylor, and James Dean.
In Giant, a diner owner attempts to throw out a Hispanic family solely because of prejudice. He even has a sign that reads, "We reserve the right to refuse service to anyone," which is exactly what Jumbeaux has in his diner. It's a deep-cut reference from a well-regarded film.

Did you miss this?