Criminals
Zulma Pabon's Boyfriend Maintained His Innocence, Until Police Saw His Internet Search History

On June 6 2014, nurse Zulma Pabon clocked out at the St. Francis Medical Hospital in Chesterfield County, VA, for the last time. She knew that it was her last day on the job, but she had no idea that it was also her last day on Earth. Late that day, something horrible happened to Pabon, and she was never seen again.
Though she was just one of the thousands of people who went missing in 2014, Pabon's loved ones held out hope that she would be found alive. The police were far more skeptical, and set their sights on John Gibbs III, her boyfriend of six years and father to her only son. In the days after her disappearance, he behaved erratically, and even took an unscheduled 10-day road trip to California. His internet search history was also highly suspicious, and suggested that he was covering up something criminal.
Although Pabon's body was never found, police and prosecutors were able to secure a case against Gibbs. He was eventually charged with first-degree murder, but a lack of concrete facts made conviction difficult. Without a body, motive, or murder weapon, it was a monumental task to serve Gibbs justice.
After Pabon's Disappearance, Her Boyfriend Showed No Concern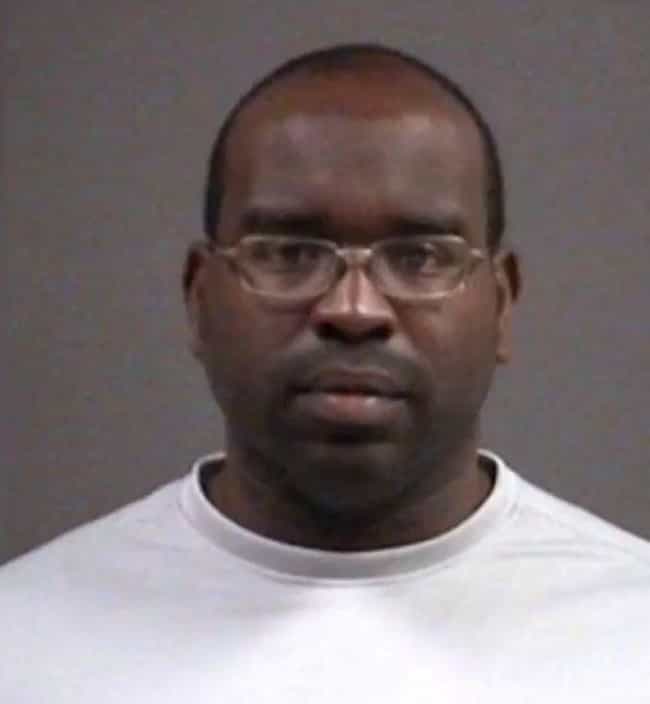 When Zulma Pabon disappeared without a trace, almost all of the people who knew her best were immediately distraught. The only exception was Dr. John Gibbs III, Pabon's long-time boyfriend, who exhibited almost no concern about her being missing.
When others asked Gibbs about where Pabon was, he never gave a straight answer. Instead, he was vague and evaded their questions, and he never even reported her missing. His behavior made him a clear target for investigators, which ultimately led to his downfall.
Gibbs's Search History Was Extremely Suspect
After Pabon mysteriously disappeared, police began investigating her boyfriend Gibbs. Authorities uncovered Pabon's laptop, which Gibbs had been using for his own purposes. When they cracked it, they looked at Gibbs's search behavior and found some troubling phrases. Among the searches performed in May 2014 (the month before Pabon went missing) were the phrases, "Ether knock you out," "Ether clothes, knock you out," and "How much ether to knock someone out."
Gibbs had also searched for "disappear completely," which directed him to a site with an article titled "How to disappear completely in 10 steps." There were also searches performed that detailed how to legally abandon children.
Gibbs Made Some Shady Purchases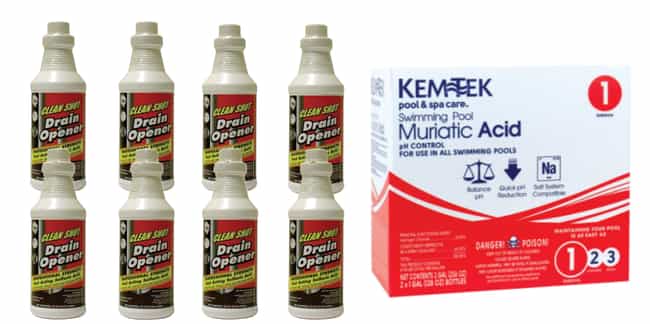 Without a body to present in court, the prosecution had to rely on a mountain of circumstantial evidence. Chief among them were purchases made by Gibbs in the summer of 2014, while he was in North Carolina visiting his sister.
On June 29, Gibbs purchased 23 32-ounce bottles of drain cleaner from two separate Lowes stores, but returned 16 of them days later. Then, five days after that, he bought 14 gallons of muriatic acid from a Home Depot. Muriatic acid is commonly found in pool cleaner, and has the capacity to dissolve skin, protein, hair and pretty much any other component of the human body.
Pabon Disappeared On Her Last Day Of Work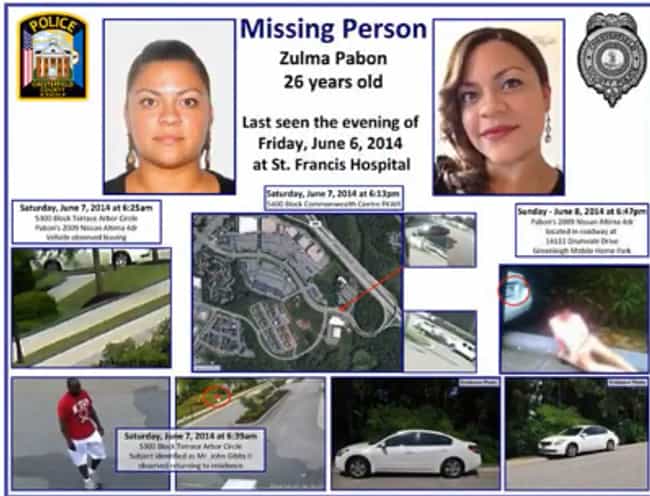 June 6, 2014 was meant to be a big day for Pabon. Not only did she plan to end her relationship with Gibbs, she also quit her job as a nurse at St. Francis Medical Center on the same afternoon she disappeared. Her decision was likely impacted by Gibbs's position at the hospital, albeit in a different building. She had a job interview at an assisted living center the following Monday, and seemed ready to move on with her life.
Mauriek Goode, the man she planned to leave Gibbs for, told police she signed a lease on a new apartment and even bought all new furniture. It was clear Pabon wanted to get away from Gibbs, and she planned on living a long, healthy life.