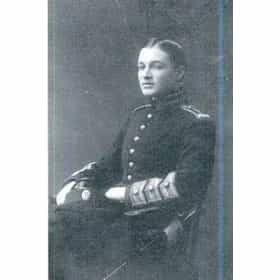 Dmitri Yakovlevich Malama
Dmitri Yakovlevich Malama, an officer in the Imperial Russian Cavalry, met Tatiana when he was wounded in 1914 and a romance later developed between Tatiana and the young man when he was appointed an equerry to the court of the Tsar at Tsarskoye Selo. Dmitri Malama gave Tatiana a French bulldog she named "Ortino" in September 1914. "Forgive me about the little dog," Tatiana wrote to her mother on 30 September 1914. "To say the truth, w...
Dmitri Yakovlevich Malama is ranked on...