5 total votes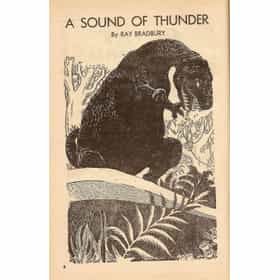 A Sound of Thunder
"A Sound of Thunder" is an influential science fiction short story by Ray Bradbury, first published in Collier's magazine in the June 28, 1952 issue and Playboy in June 1956. As of 1984, it was the most re-published science fiction story up to the present time. The story is based around the concept of the Butterfly Effect, although it was published a decade before physicist Edward Lorenz introduced the phrase into popular usage.
... more on Wikipedia
A Sound of Thunder is ranked on...