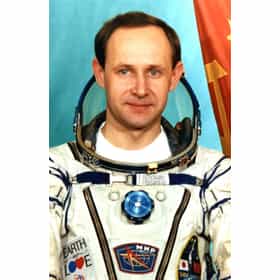 Anatoly Artsebarsky
Anatoly Pavlovich Artsebarsky is a former Soviet cosmonaut. He became a cosmonaut in 1985. Artsebarsky has spent almost 5 months in space on a single spaceflight. In 1991, he flew aboard Soyuz TM-12 and docked with the Mir Space Station. Artsebarsky and Sergei Krikalev stayed aboard Mir while the rest of the crew flew back to Earth after eight days. Artsebarsky took six spacewalks during the Mir EO-9 mission. He spent over 33 hours walking in space. During his...
... more on Wikipedia
Anatoly Artsebarsky is ranked on...