4,123 total votes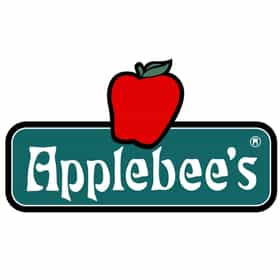 Applebee's International, Inc.
Applebee's International, Inc., is an American company which develops, franchises, and operates the Applebee's Neighborhood Grill and Bar restaurant chain. As of December 2011, there were 2,019 restaurants operating system-wide in the United States, one U.S. territory and 15 other countries. The company is headquartered in Kansas City, Missouri after moving from Lenexa, Kansas in September 2011. The Applebee's concept focuses on casual dining, with mainstream American dishes such as salads, shrimp, chicken, pasta, and "riblets". All Applebee's restaurants feature a bar area and serve alcoholic beverages. On November 29, 2007, IHOP announced that it had completed a $2.1 billio ... more on Wikipedia
Applebee's International, Inc. is ranked on...