21,118 total votes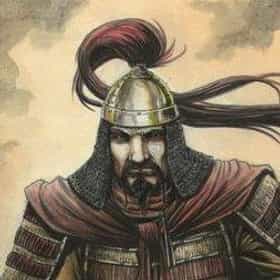 Attila the Hun
Attila, frequently referred to as Attila the Hun, was the ruler of the Huns from 434 until his death in March 453. Attila was a leader of the Hunnic Empire, which stretched from the Ural River to the Rhine River and from the Danube River to the Baltic Sea. During his reign, he was one of the most feared enemies of the Western and Eastern Roman Empires. He crossed the Danube twice and plundered the Balkans, but was unable to take Constantinople. His unsuccessfu...
... more on Wikipedia
Attila the Hun is ranked on...