498 total votes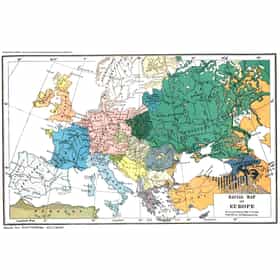 Balkan Wars
The Balkan Wars were two conflicts that took place in the Balkan Peninsula in south-eastern Europe in 1912 and 1913. Four Balkan states defeated the Ottoman Empire in the first war; one of the four, Bulgaria, was defeated in the second war. The Ottoman Empire lost nearly all of its holdings in Europe. Austria-Hungary, although not a combatant, was weakened as a much enlarged Serbia pushed for union of the South Slavic peoples. The war set the stage for the Bal...
... more on Wikipedia
Balkan Wars is ranked on...