62 total votes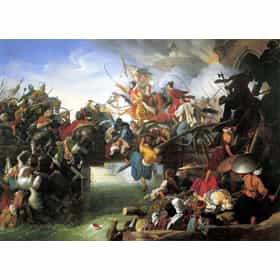 Siege of Szigetvár
The Siege of Szigetvár or Battle of Szigeth was a siege of the fortress of Szigetvár which blocked Suleiman's line of advance towards Vienna in 1566 AD. The battle was fought between the defending forces of the Austrian Habsburg Monarchy under the leadership of Croatian ban Nikola Šubić Zrinski, and the invading Ottoman army under the nominal command of Sultan Suleiman the Magnificent. After the Battle of Mohács in 1526, which resulted in ...
... more on Wikipedia
Siege of Szigetvár is ranked on...