1,533 total votes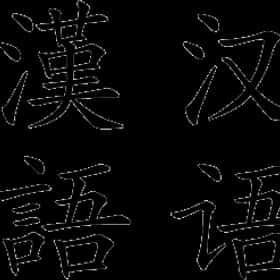 Chinese language
Chinese is a group of related but in many cases mutually unintelligible language varieties, forming a branch of the Sino-Tibetan language family. Chinese is spoken by the Han majority and many other ethnic groups in China. Nearly 1.2 billion people speak some form of Chinese as their first language. The varieties of Chinese are usually described by native speakers as dialects of a single Chinese language, but linguists note that they are as diverse as a langua...
... more on Wikipedia
Chinese language is ranked on...