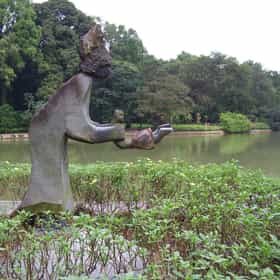 Dominic Benhura
Dominic Benhura is a Zimbabwean sculptor. Benhura was born in Murewa, to the northeast of Salisbury. His father died before his birth, and he was raised by his mother. As he was an excellent student, it was suggested that he be sent to Salisbury for further studies. His uncle had a home in the suburb of Tafara, and Benhura went to live there at the age of ten; he lived with his cousin Tapfuma Gutsa, already a well-known sculptor. Benhura began polishing his co...
... more on Wikipedia
Dominic Benhura is ranked on...