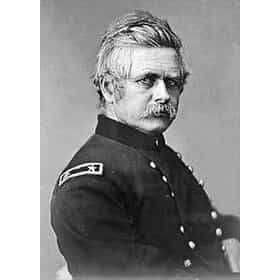 Edward Ord
Edward Otho Cresap Ord was an American engineer and United States Army officer who saw action in the Seminole War, the Indian Wars, and the American Civil War. He commanded an army during the final days of the Civil War, and was instrumental in forcing the surrender of Confederate General Robert E. Lee. He also designed Fort Sam Houston. He died in Havana, Cuba of Yellow fever.
... more on Wikipedia
Edward Ord is ranked on...