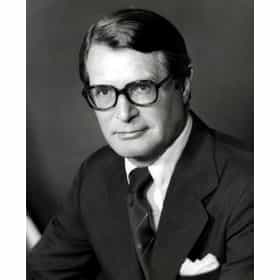 Elliot Richardson
Elliot Lee Richardson was an American lawyer and politician who was a member of the cabinet of Presidents Richard Nixon and Gerald Ford. As U.S. Attorney General, he was a prominent figure in the Watergate Scandal, and resigned rather than obey President Nixon's order to fire special prosecutor Archibald Cox. Richardson served as Secretary of Health, Education, and Welfare from 1970 to 1973, Secretary of Defense from January to May 1973, Attorney General from ...
... more on Wikipedia
Elliot Richardson is ranked on...