15,340 total votes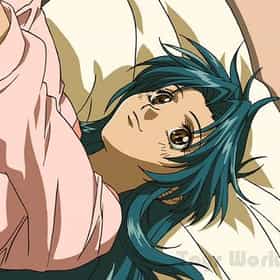 Full Metal Panic!
Full Metal Panic! is a series of light novels written by Shoji Gatoh and illustrated by Shiki Douji. The series follows Sousuke Sagara, a member of the covert anti-terrorist private military organization known as Mithril, tasked with protecting Kaname Chidori, a hot-headed Japanese high school girl. Individual chapters are published on Monthly Dragon Magazine, followed by a paperback compilation released by Fujimi Shobo's Fujimi Fantasia Bunko. The novels are split between stories focusing on Sousuke's mission as a soldier of Mithril and comedic side stories centered on his life at Jindai High School. The series has been adapted into different media; including three animated television ... more on Wikipedia
lists about Full Metal Panic!
Full Metal Panic! is ranked on...