5,390 total votes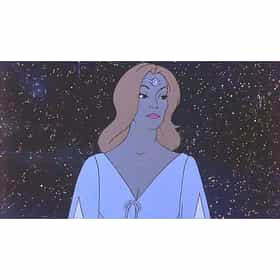 Galadriel
Galadriel is a character created by J.R.R. Tolkien, appearing in his Middle-earth legendarium. She appears in The Lord of the Rings, The Silmarillion, and Unfinished Tales. She was a royal Elf of both the Noldor and the Teleri, being a grandchild of both King Finwë and King Olwë, and was also close kin of King Ingwë of the Vanyar through her grandmother Indis. She was one of the leaders in the rebellion of the Noldor and their flight from Valino...
... more on Wikipedia
Galadriel is ranked on...