2,610 total votes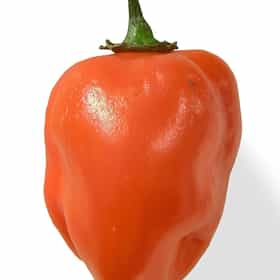 Habanero chili
The habanero is a variety of chili pepper. When used in English, it is sometimes spelled habañero, the tilde being added as a hyperforeignism. Unripe habaneros are green, and they color as they mature. Common colors are orange and red, but white, brown, yellow, and pink are also seen. Typically, a ripe habanero chili is 2–6 cm long. Habanero chilis are very hot, rated 100,000–350,000 on the Scoville scale.
... more on Wikipedia
Habanero chili is ranked on...