92 total votes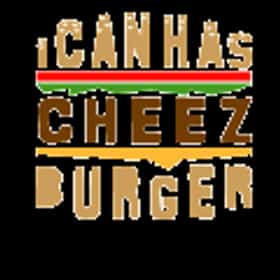 I Can Has Cheezburger?
I Can Has Cheezburger? is the name of a weblog featuring lolcats, which are pictures of cats or other animals with humorous captions. It was created in 2007, by Eric Nakagawa, a blogger from Hawaii and his friend, Kari Unebasami. The website is one of the most popular internet sites displaying lolcats. It received as many as 1,500,000 hits per day at its peak in May 2007. ICHC was instrumental in bringing animal-based image macros and lolspeak into mainstream usage and making internet memes profitable. ICHC was created on January 11, 2007, when Nakagawa posted an image from Something Awful of a smiling British Shorthair, known as Happycat, with a caption of the cat asking, "I can ... more on Wikipedia
I Can Has Cheezburger? is ranked on...